Past Events
Las Vegas AMC Reunion
November 3, 2018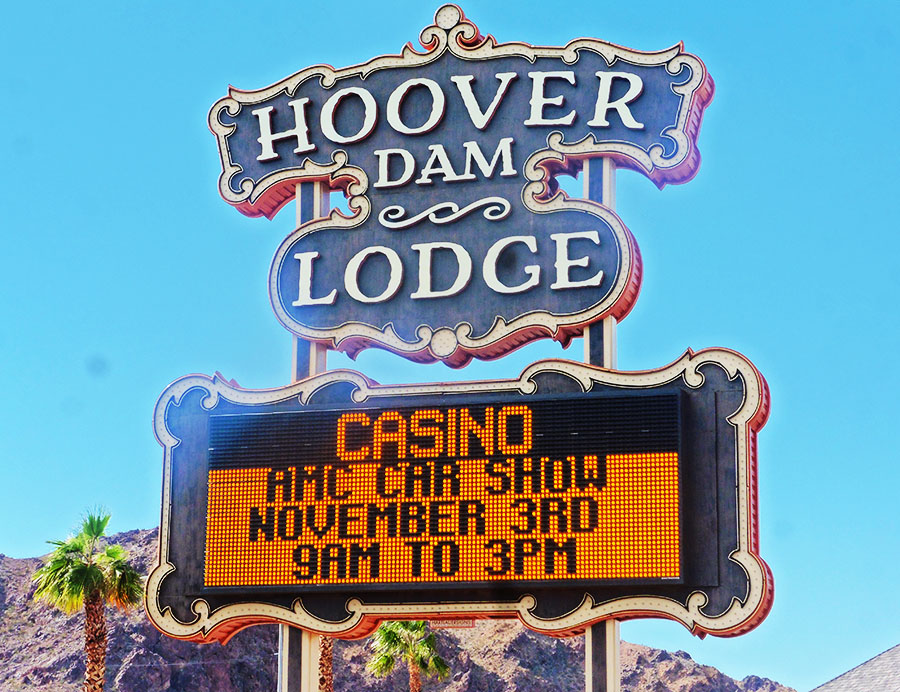 Another Vegas Show in the Books ! I counted 47 AMC's here, though 2 came after lunch with for sale signs on them, and 1 after 2pm to see what was going on (and he would have won a trophy with his 74 Javelin)....so, I guess you could say it was 50 cars !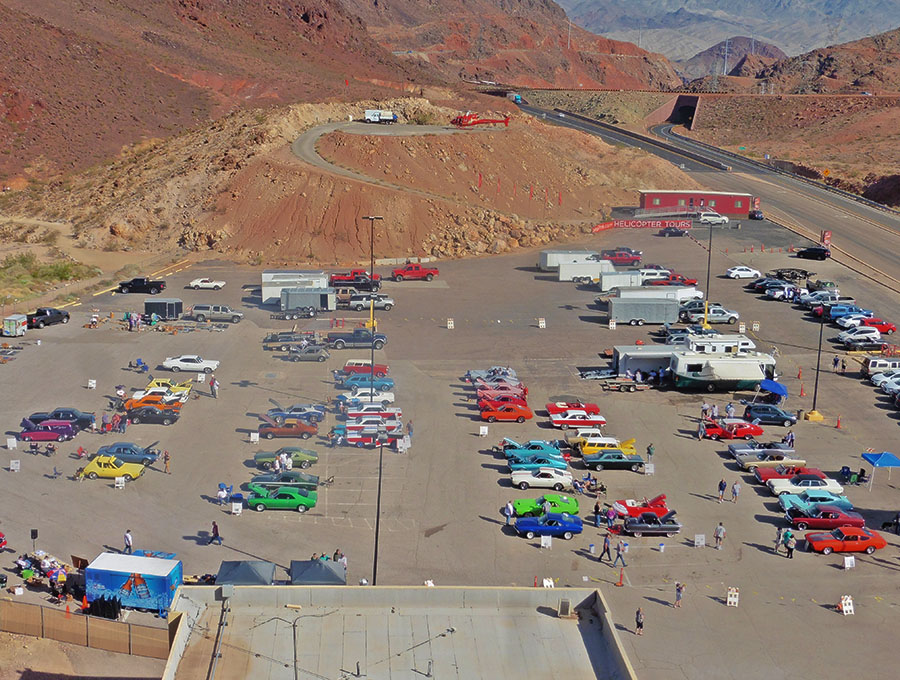 This is from my room window around lunch time, and a few cars are not here. We (SoCalAMX) had 10 cars registered here ! Richard's AMX didn't make it, but he did, and we include Mark Fletcher in our group, even though he's still a member of Cactus Cruisers (he live's in SoCal now).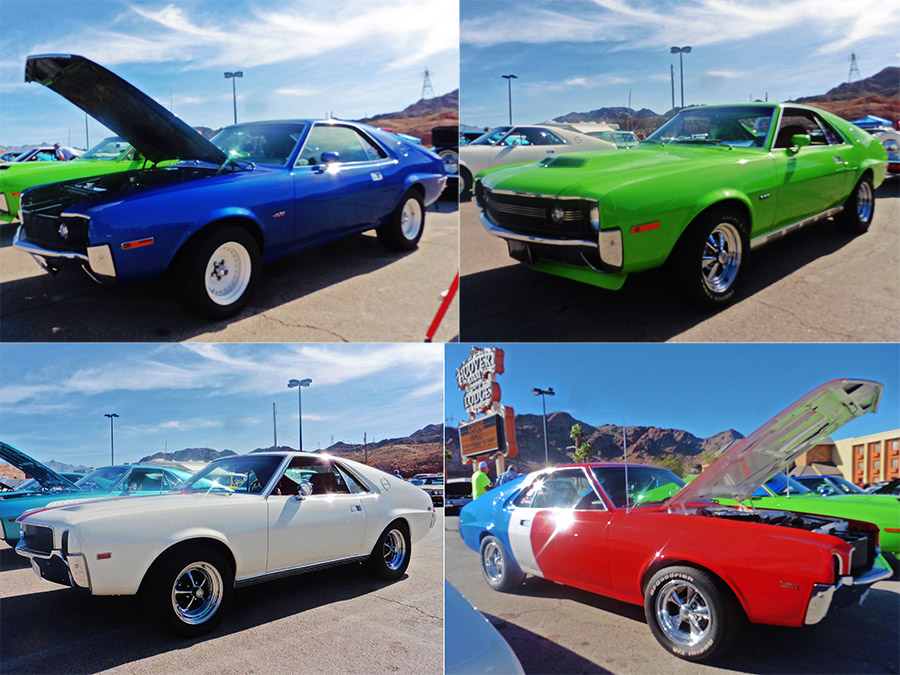 Four of ours, Robert's Blue 70, my BBG 70, Dave's White 68, and Allen's Beautiful 68 RWB....and I'm sorry about the pix, they are blurry, I think I've dropped my camera more then once, and it shows....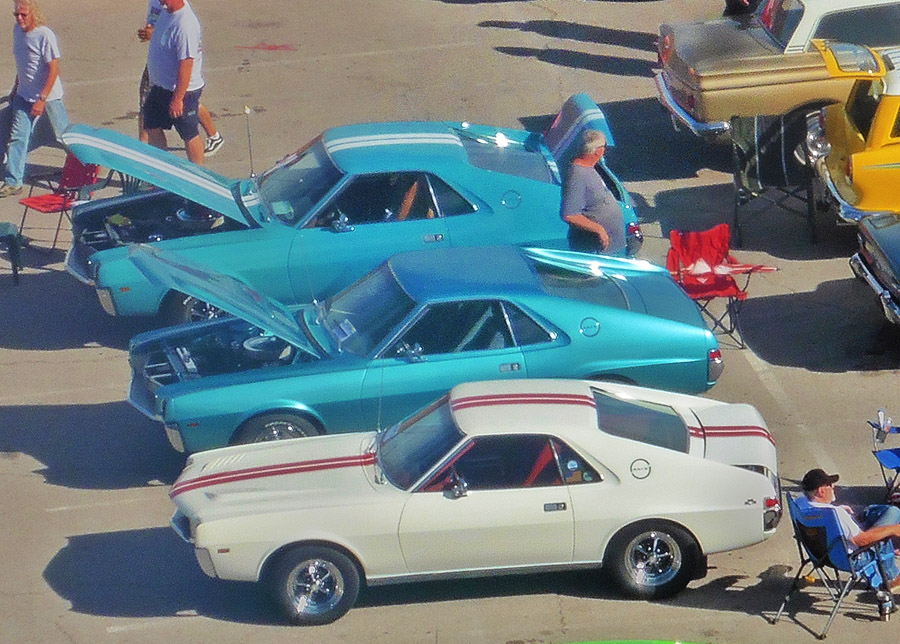 The center AMX, Alamosa, did not come out clear by itself, so this is a blow up from my roof shot (it's Beautiful !) and I think it trophied, but they left early.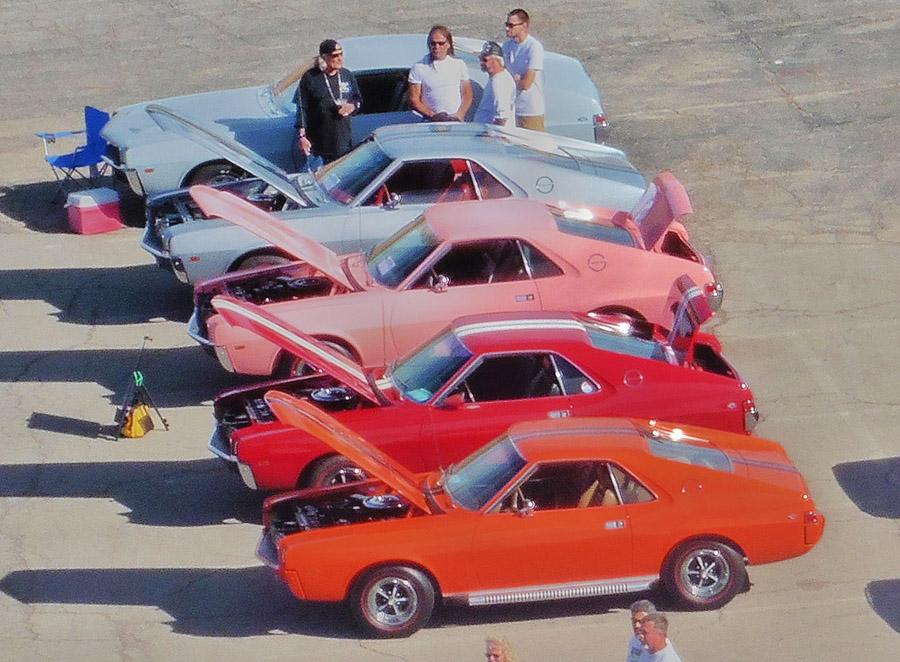 Jay's Big Bad Orange 69 trophied, but this was the only pix that came out.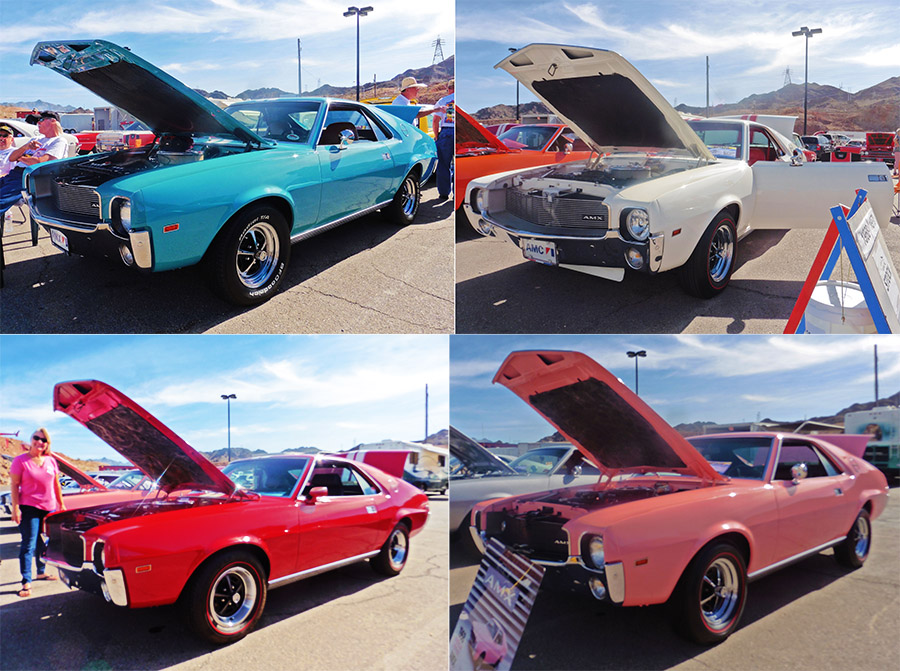 Shelly's Red 69 is a survivor, John is finishing up restoring it to road worthy again, still has the original paint, and they got it from the original owner, where it had been stored for 20 some years ! Now the Pink AMX, well, everyone should now know it's the Real Deal ! Mark's been haul'n in trophies all over the place with the Playmate AMX ! and did here as well.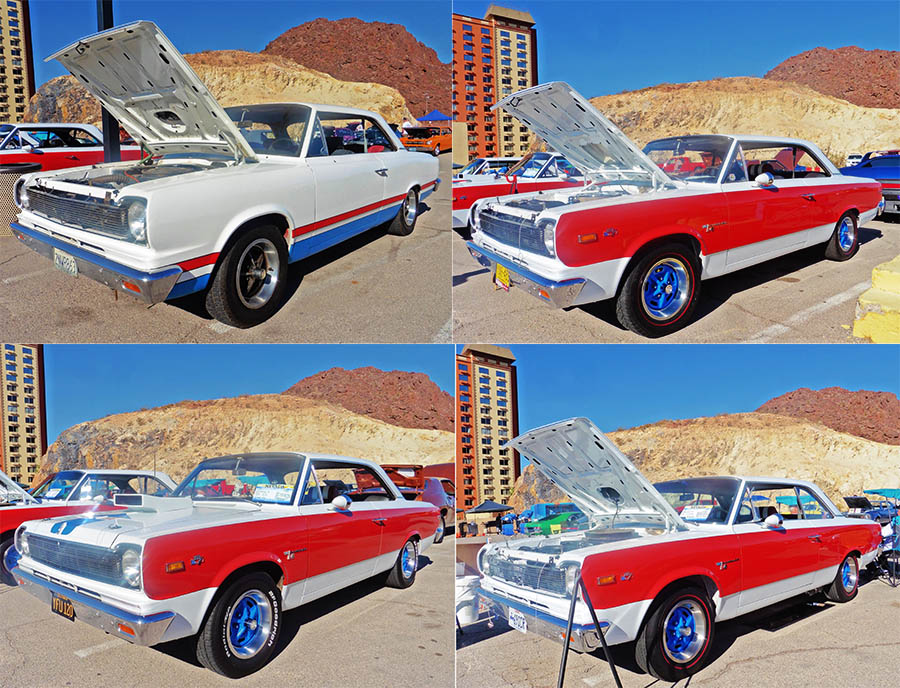 Bottom left is Steve's SCRambler, and it also trophied !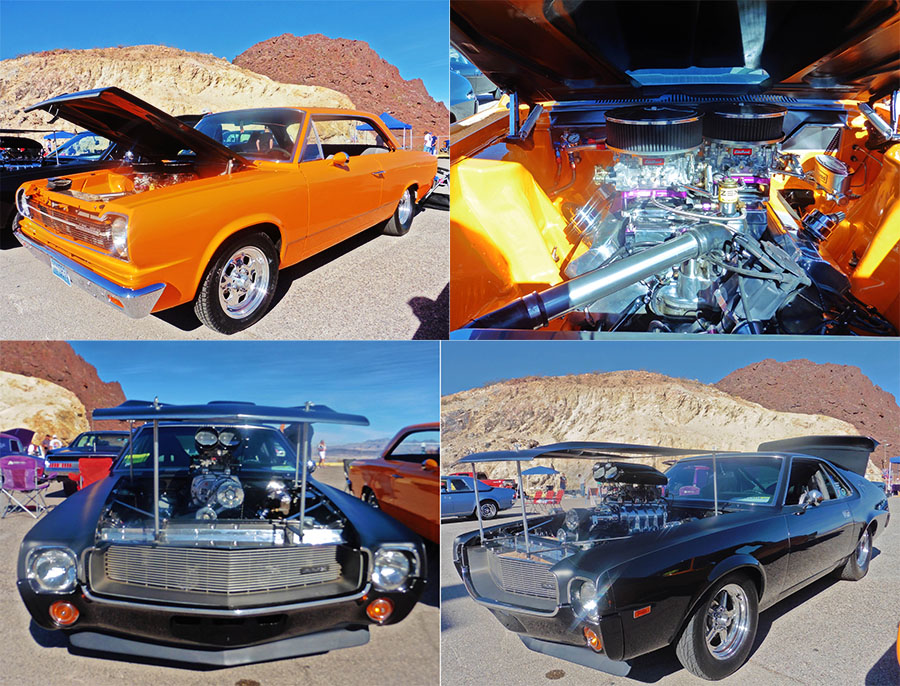 These guys from Northern Nevada ROCK !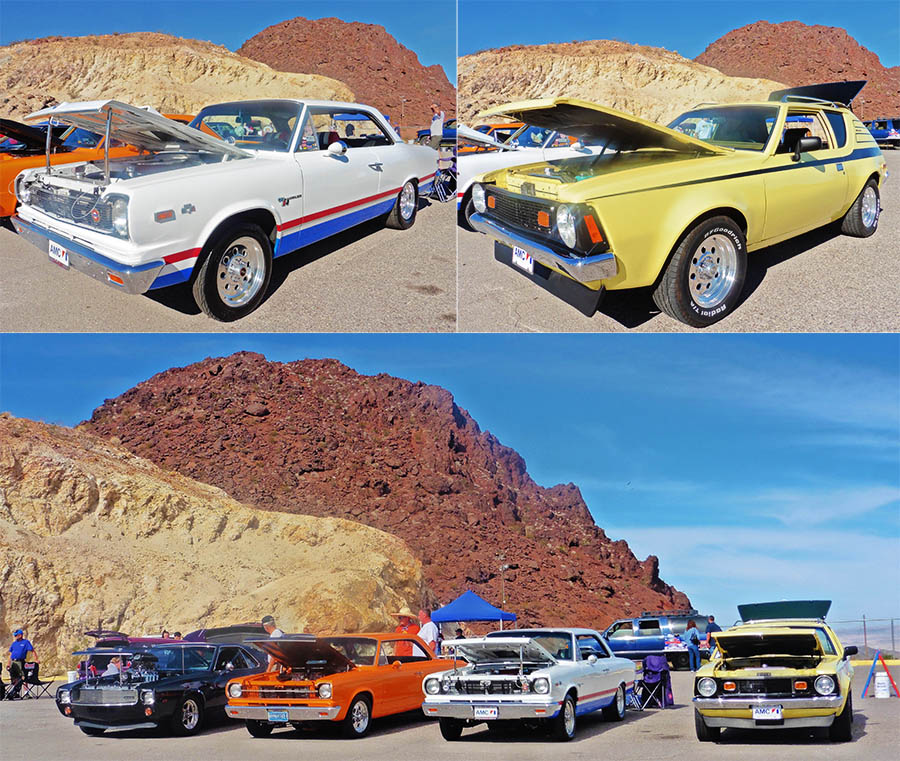 All four of them !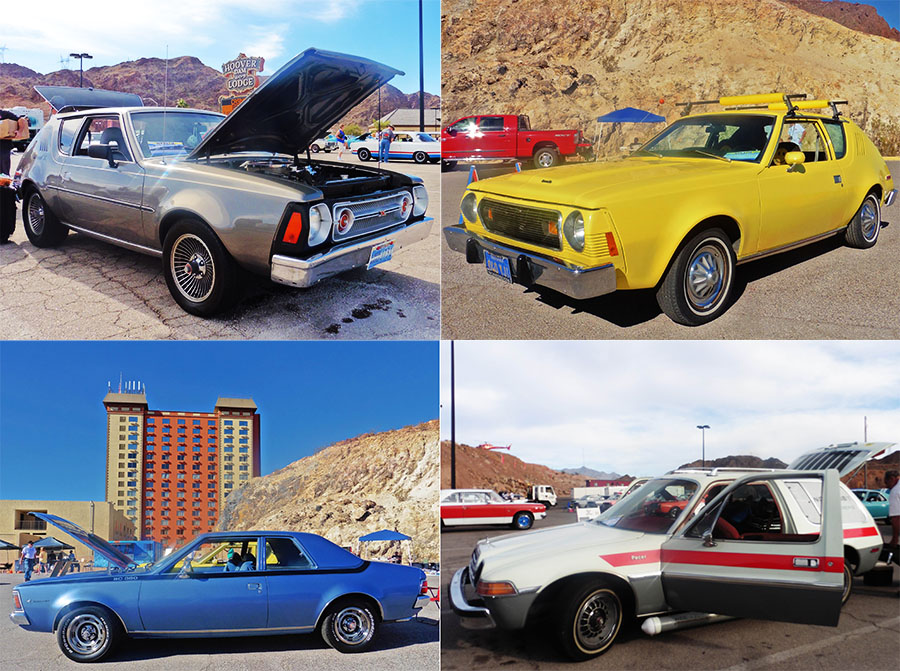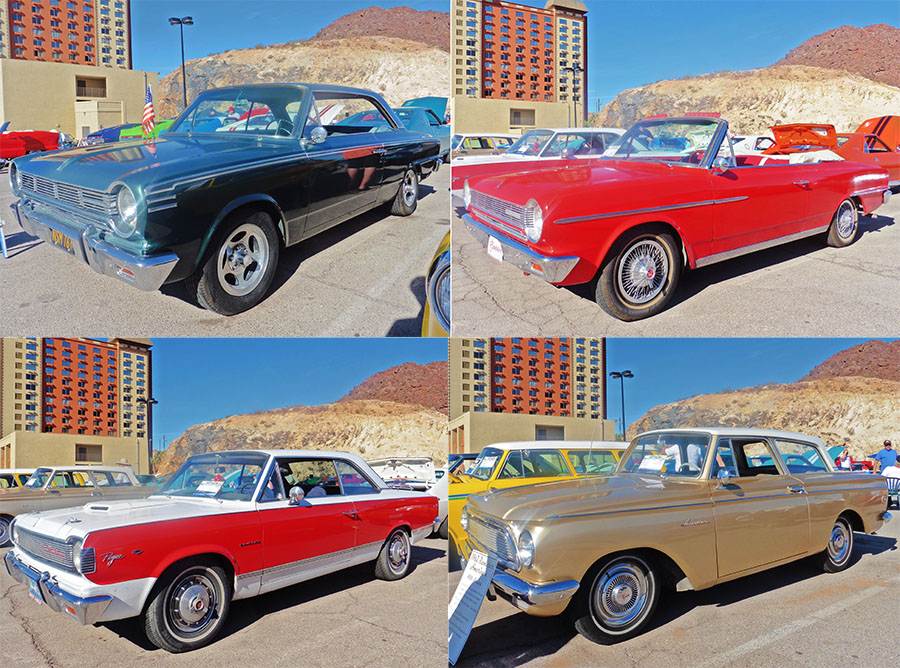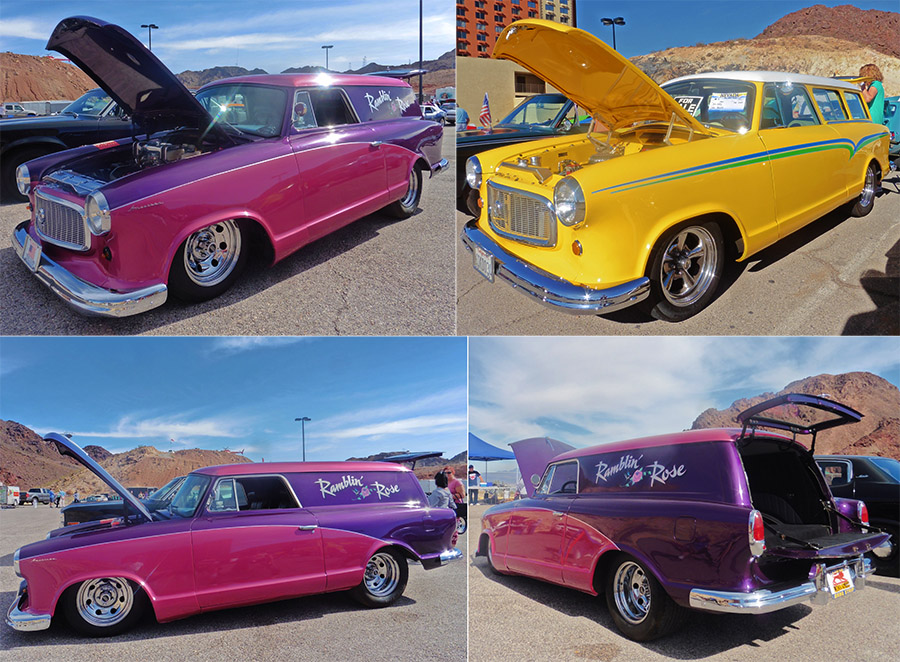 Ramblin' Rose got either People's Choice, or Best of Show....it was confusing....Same owner on both these Beauties !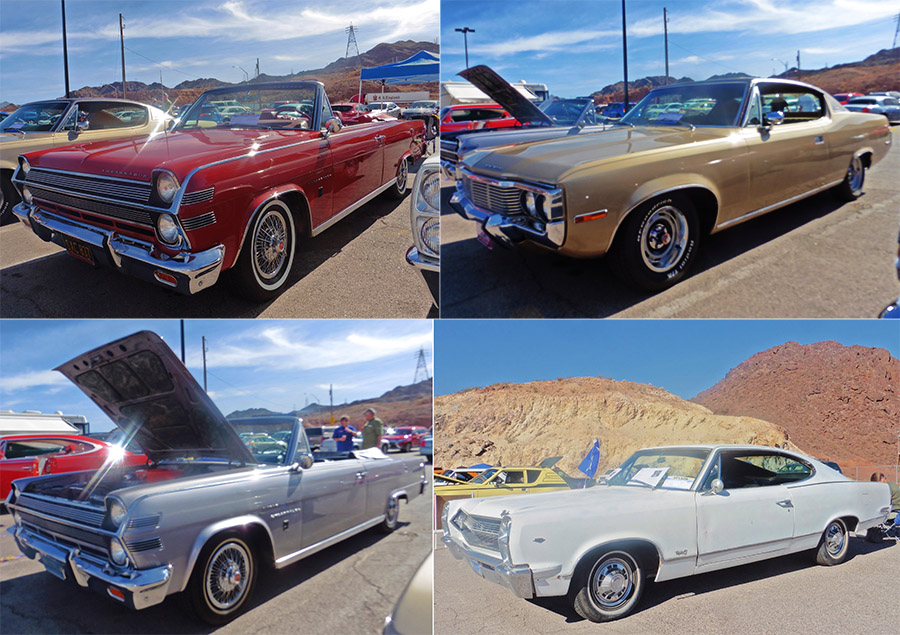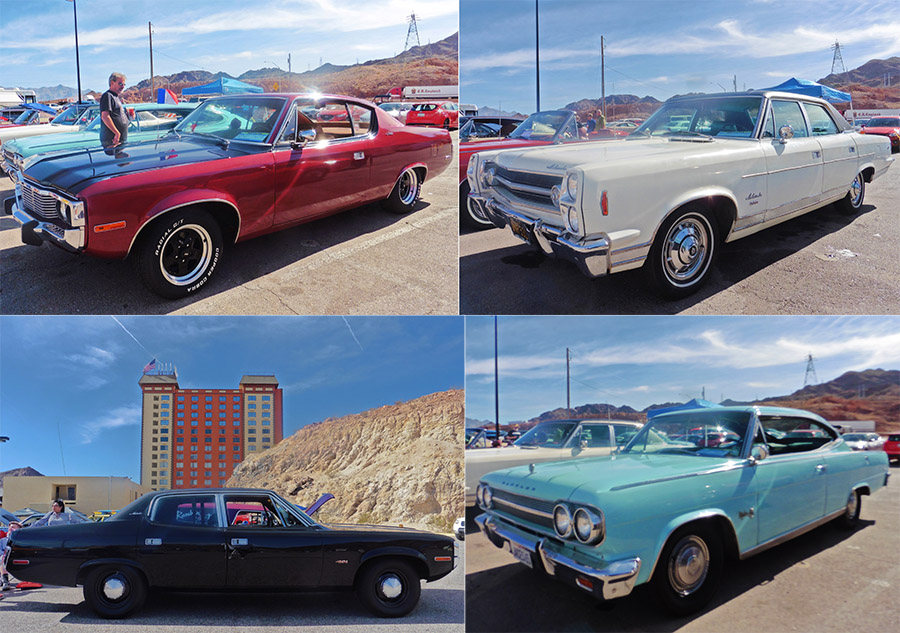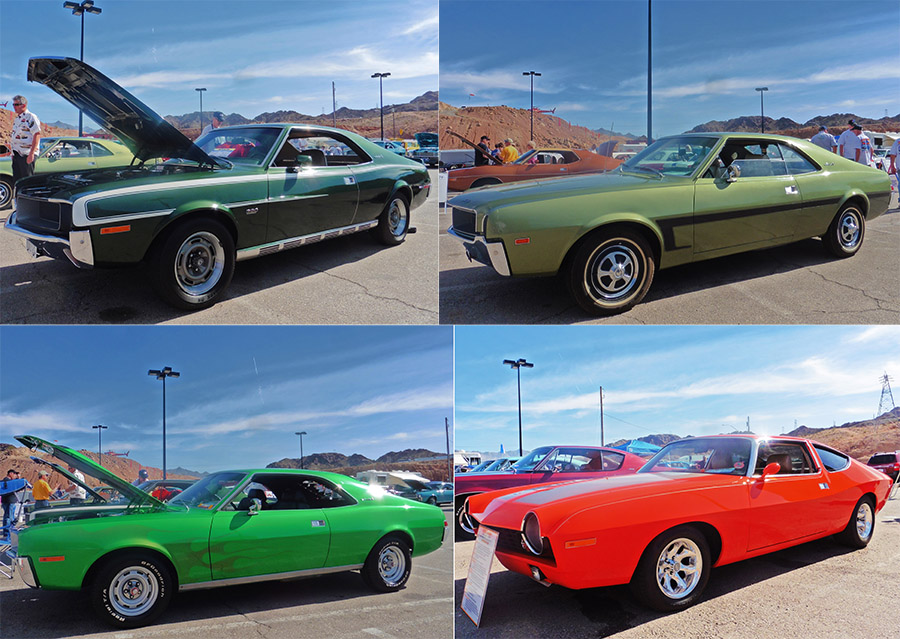 1970 Donohue ! The Real Deal ! Mark Fletcher bought this Beauty from the original owner ! And it certainly deserved the trophy it got !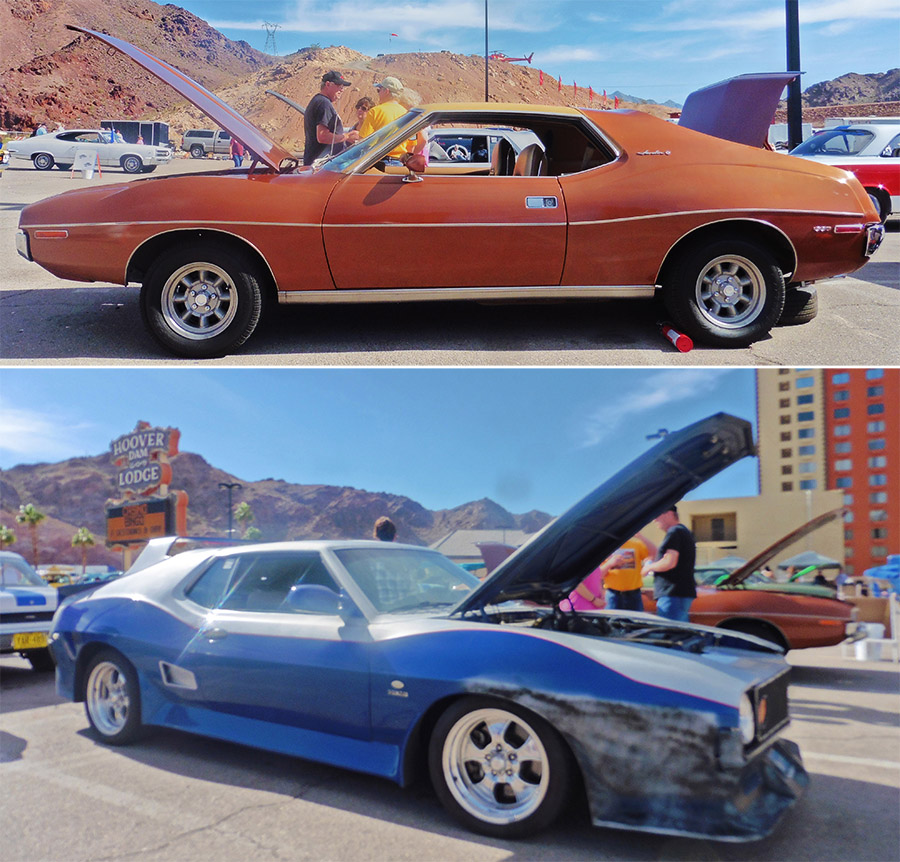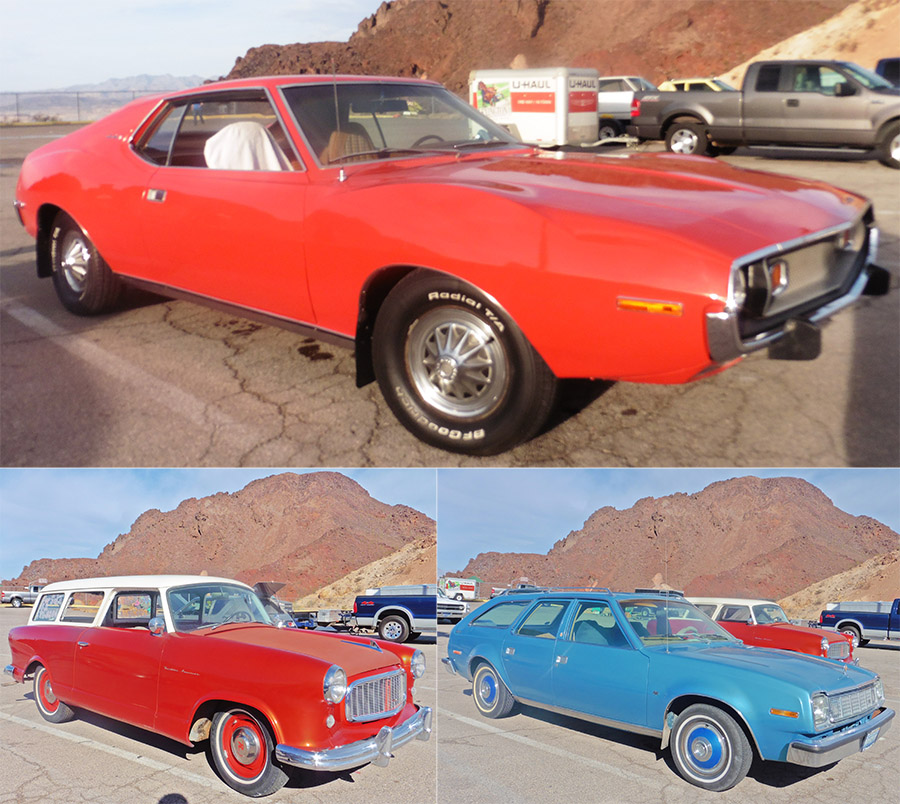 The three AMC's that came late in the day, and the 74 Javelin showing up after it was over, he bought it from the original owner "his Mother"!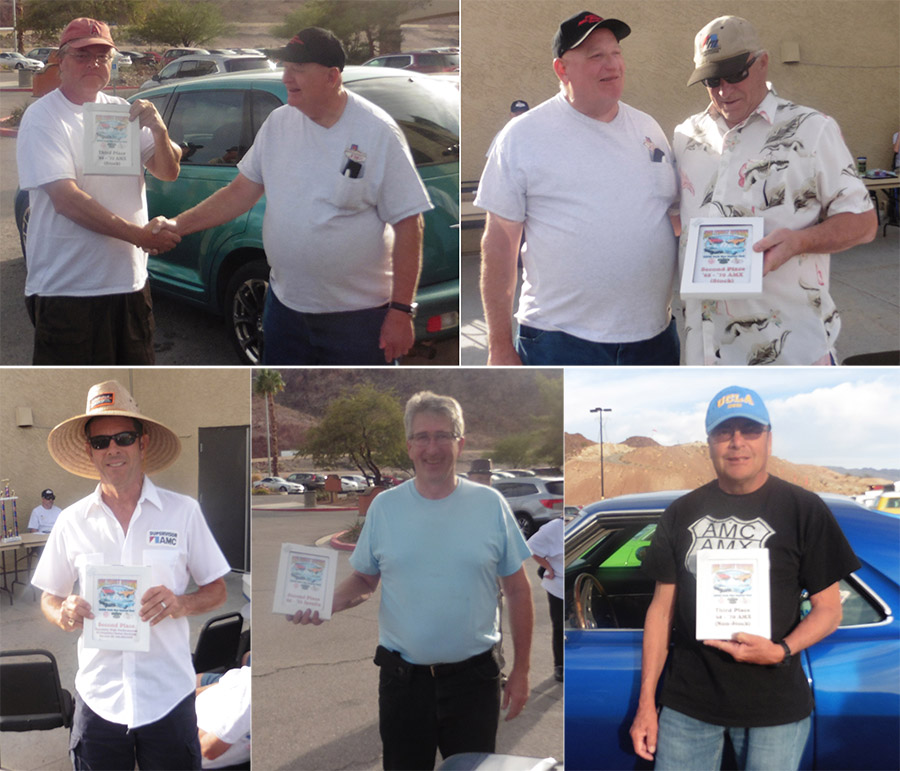 SIX of our 9 cars here trophied ! Mark, Jay, Steve, Mark, Robert, and missing is Allen (he left early), not a bad showing for our group ! I usually get a pix of all the winners, but everyone didn't stick around....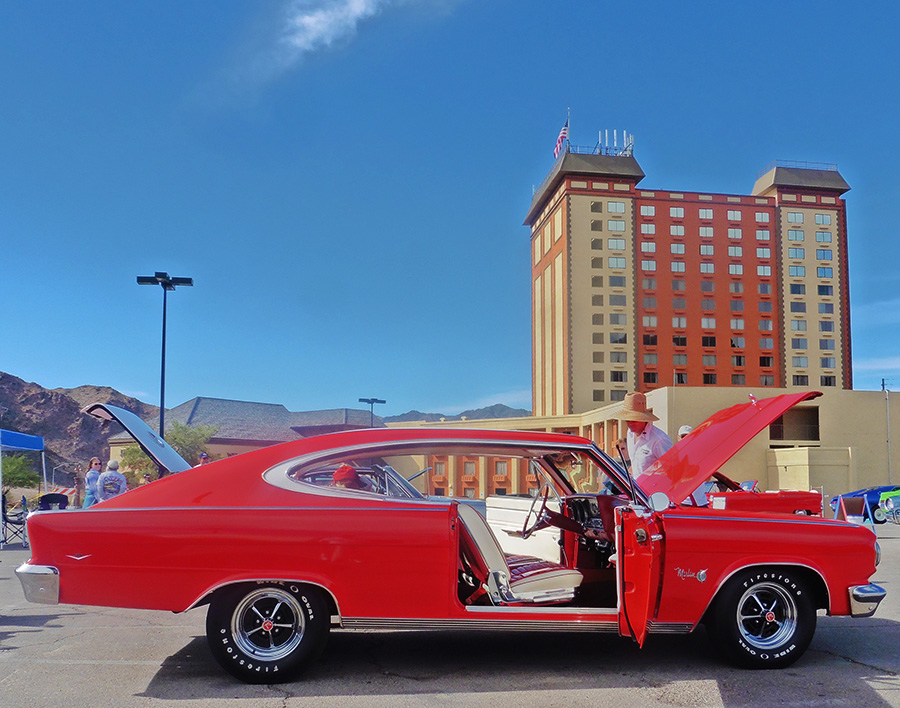 The other car that won either the Best of Show, or People's Choice, a BEAUtiful Marlin ! Hans is from California as well, and this thing is probably better then when it left the factory !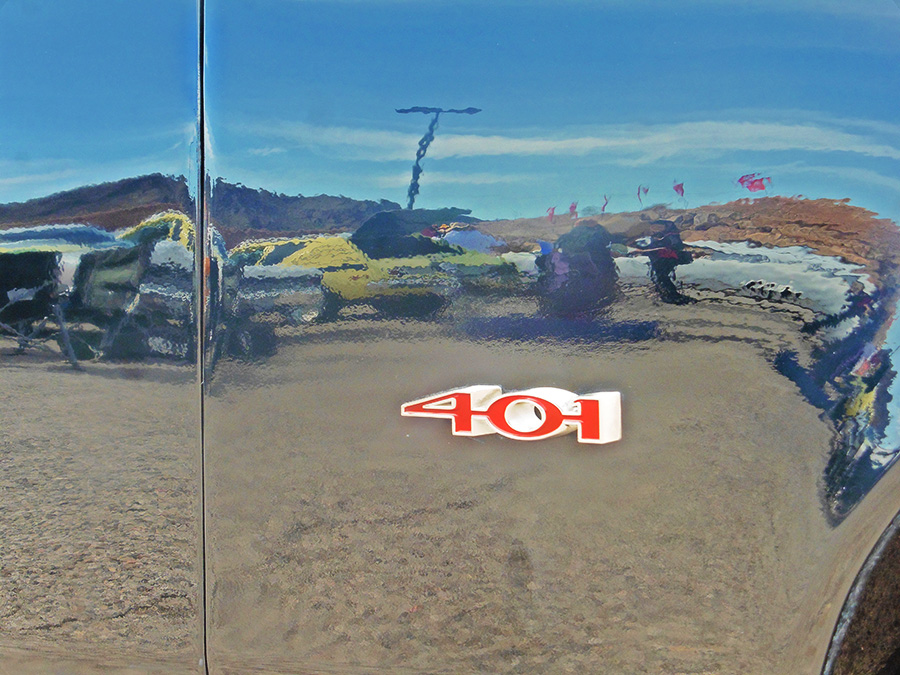 The Black Matador Cop Car had a nice reflection around the 401. It was a Beautiful weekend, with just enough cloud cover, and a nice Breeze, Hope for the same next year ! C U Here !