Past Events
West Coast ALL AMC Show
May 20, 2018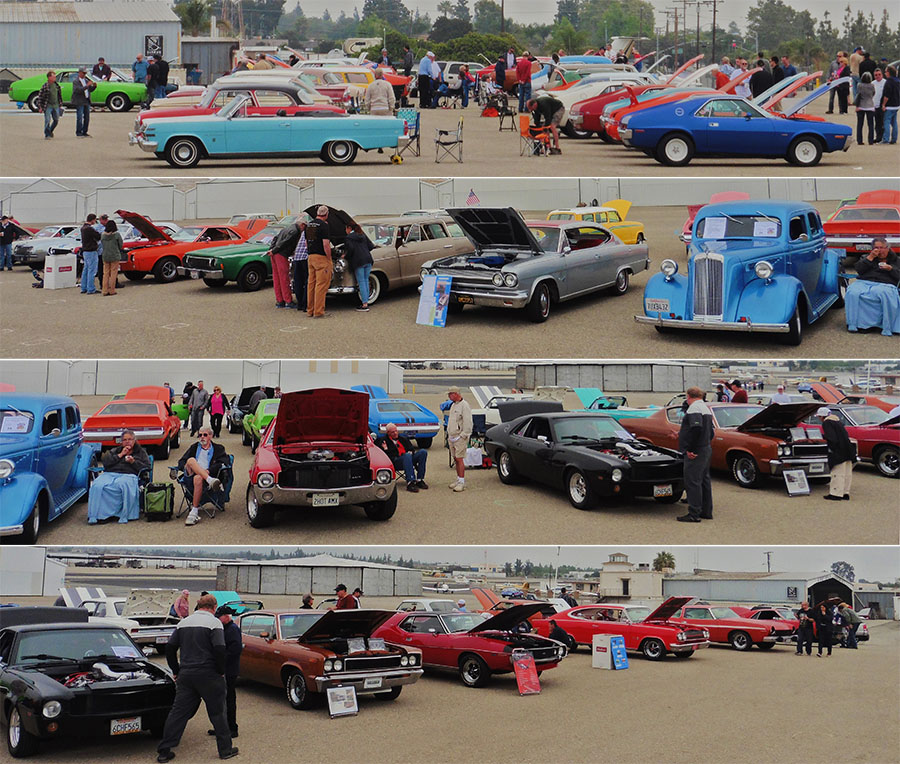 SoCalAMX "West Coast All AMC Show" 2018, My count was 40 cars, but I think a few cars floated in and out during the show, I also know that at least 4 pre-reg people were here without their cars....sometimes these things don't work!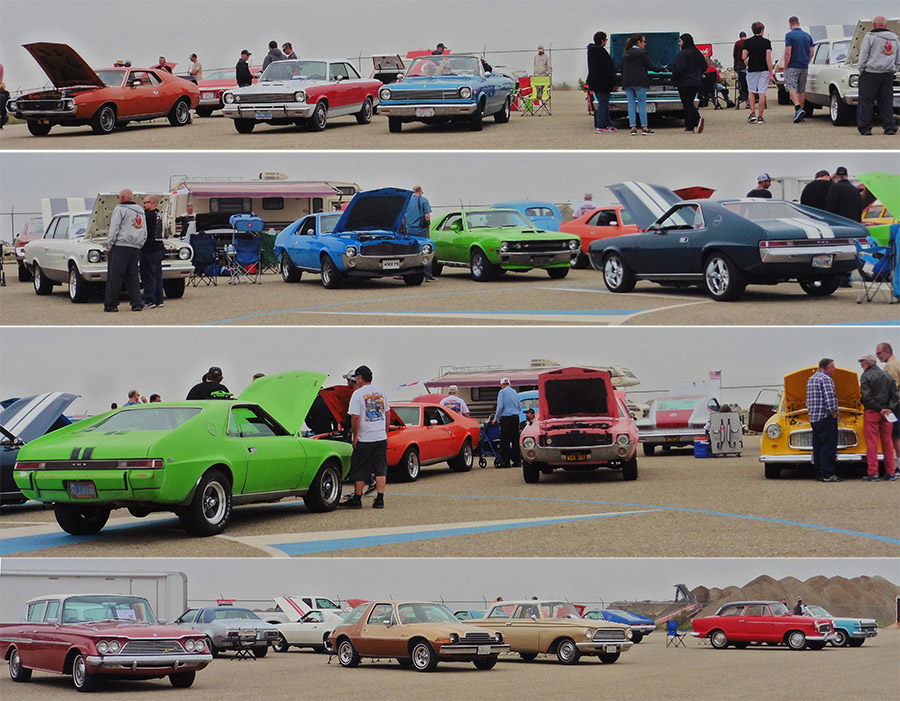 A lot of cars I had not seen before, and a lot of cars I only see at this show, so we look forward to this show to meet up and see whats going on with New friends & Old.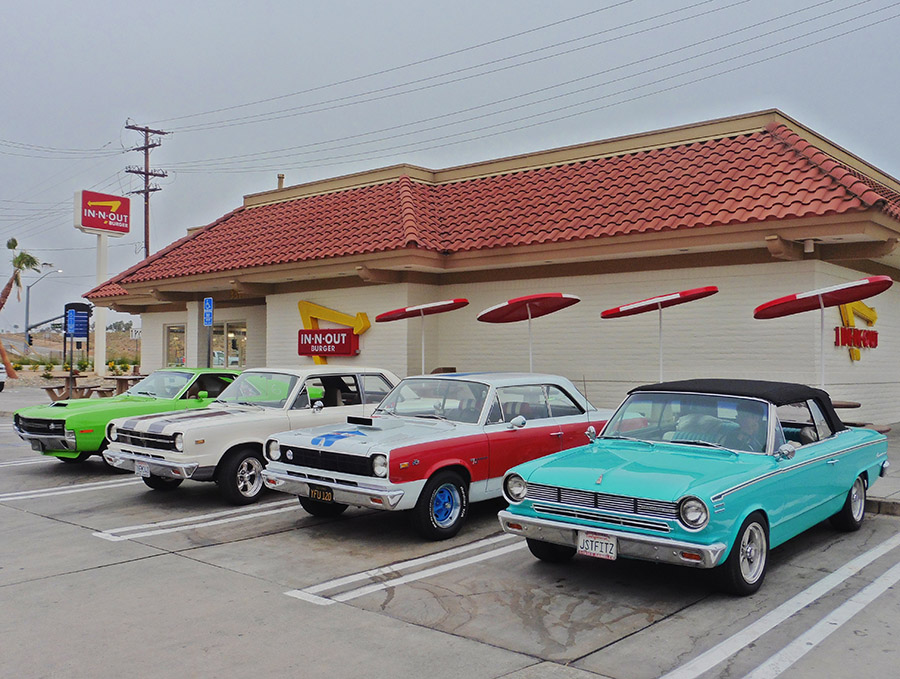 I met up with Steve in Fallbrook, we met up with the Fletchers, and Steve & Debbie Fitzgerald in Lake Elsinore for the trip up. Mark Fletcher was towing his car up (that's why you only see 4 cars).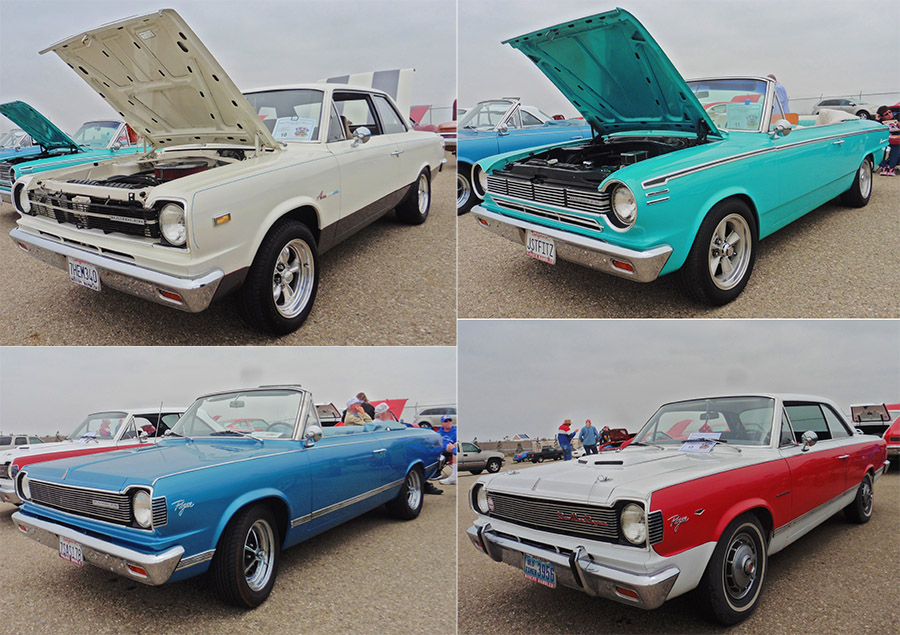 So, we'll start with them, just happens they were parked on the side of me and I started there. Steve's 68' American, Debbie's Cute as Hell 65' American Convertible, Mark's 67' Rogue 290, 4spd, and Ronald's 69' Rogue.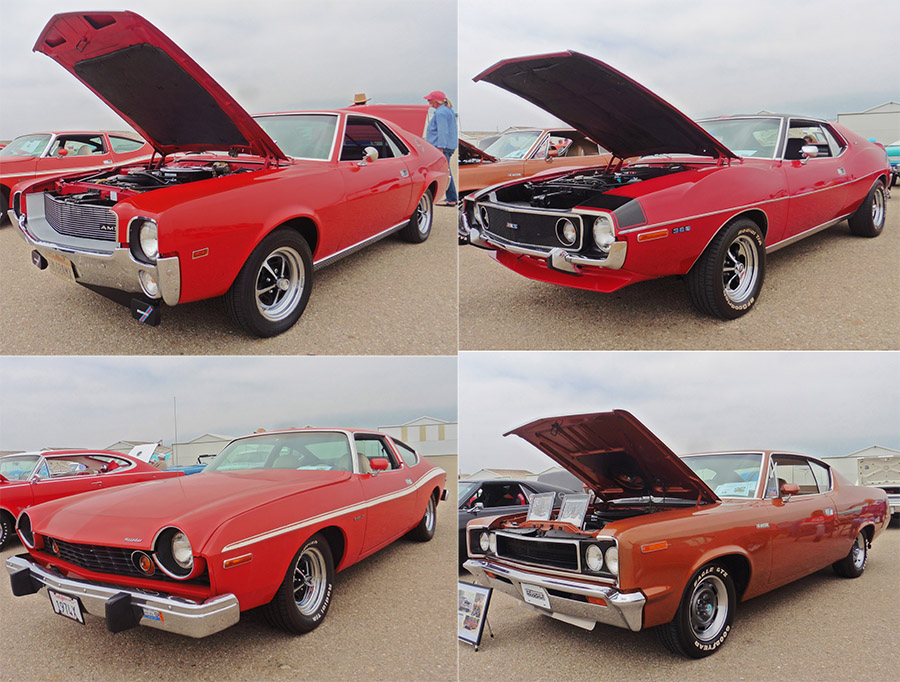 Jerry's 68' AMX he bought New ! Megan's 71' Javelin/AMX, Mickey's 74' Matador X, and Vince's 70' Rebel Machine.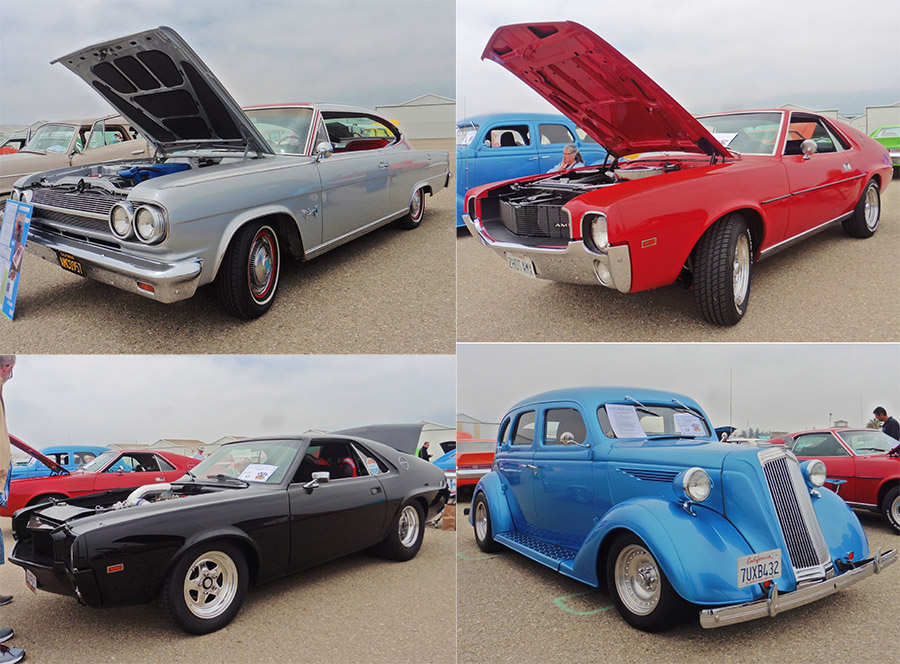 Pamela's 65 Marlin, John N's 69' AMX, John H's 68 AMX, and Terry's Very Cool 36' Nash LaFayette.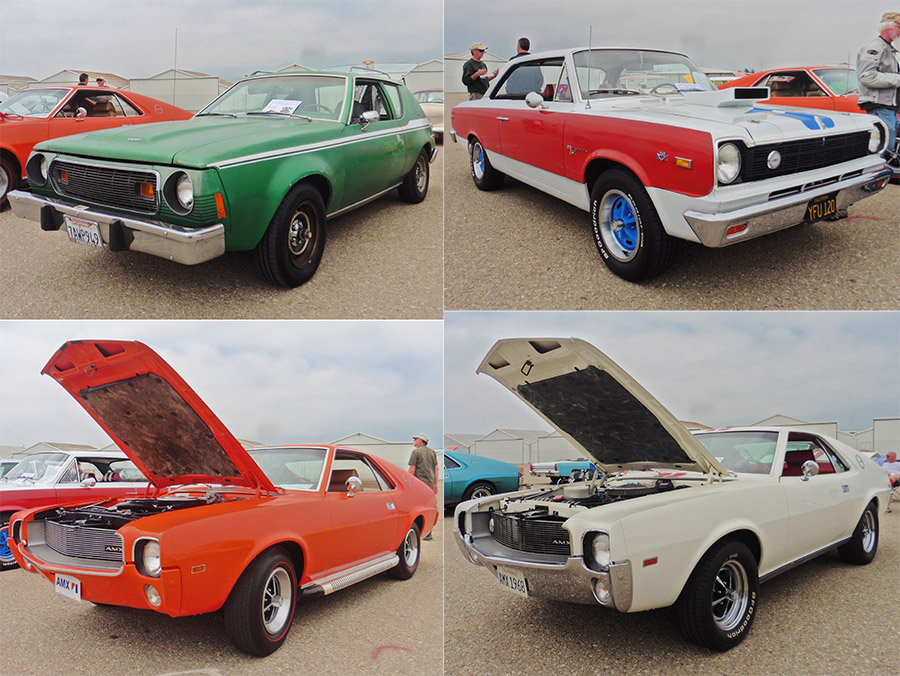 James's 74' Gremlin, Steve's SCRambler, Jay's 69 AMX, and Dave's 68' AMX.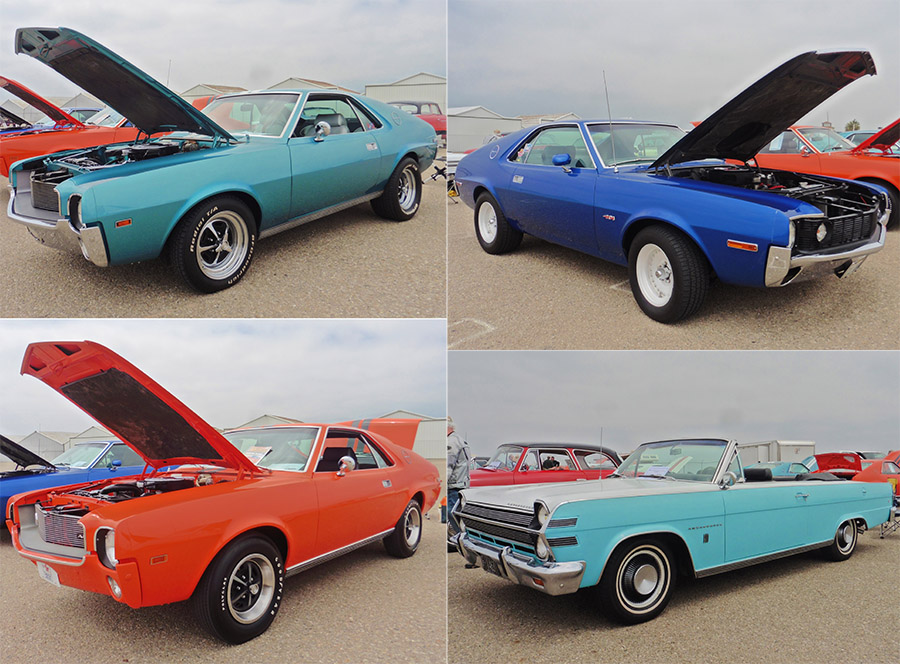 Hobie's 69' AMX, Robert's 70' AMX, Cameron's 69 AMX, and Walter's 66' Ambassador Convertible.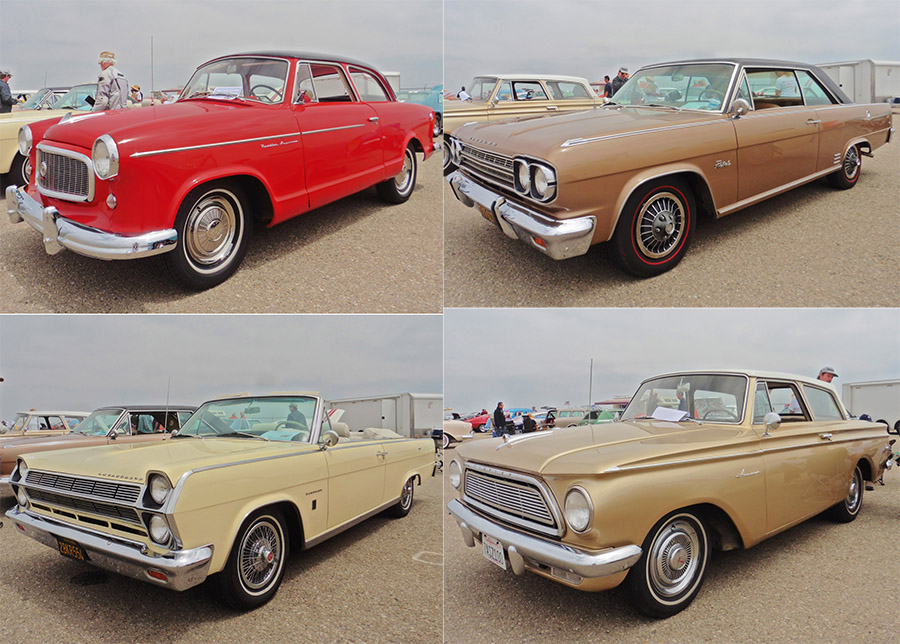 Louis's 60' American, Ken's 66 Rebel 4spd, Bill's 65' Ambassador Convertible, and Ken's 62' American with only 34,000 miles !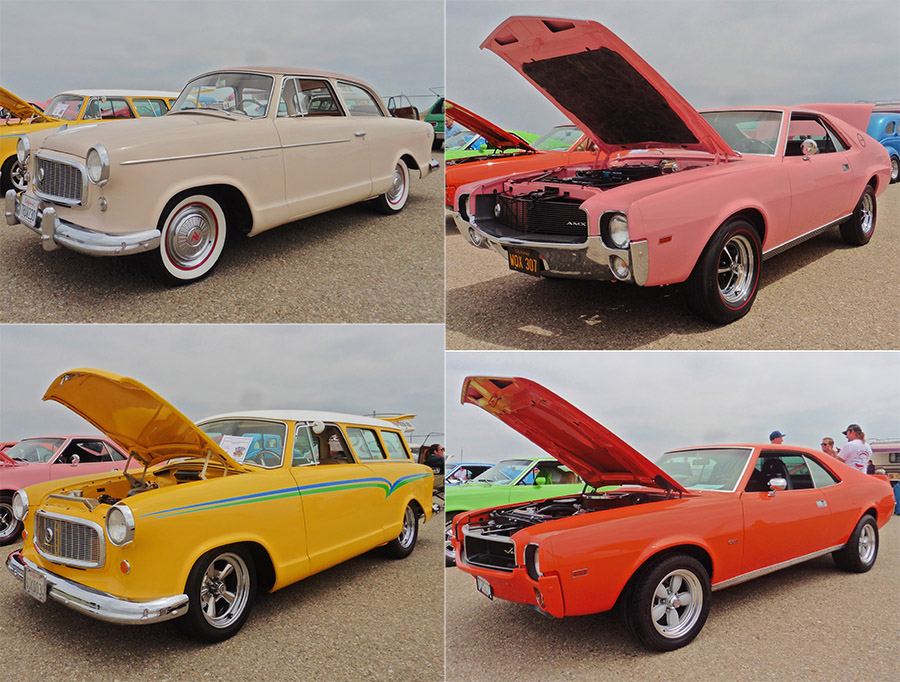 Adam's 61' Ambassador, Mark's Award Winning 68' Playmate AMX, Tom's 60' Rambler Wagon, and Alan's 69' Javelin SST.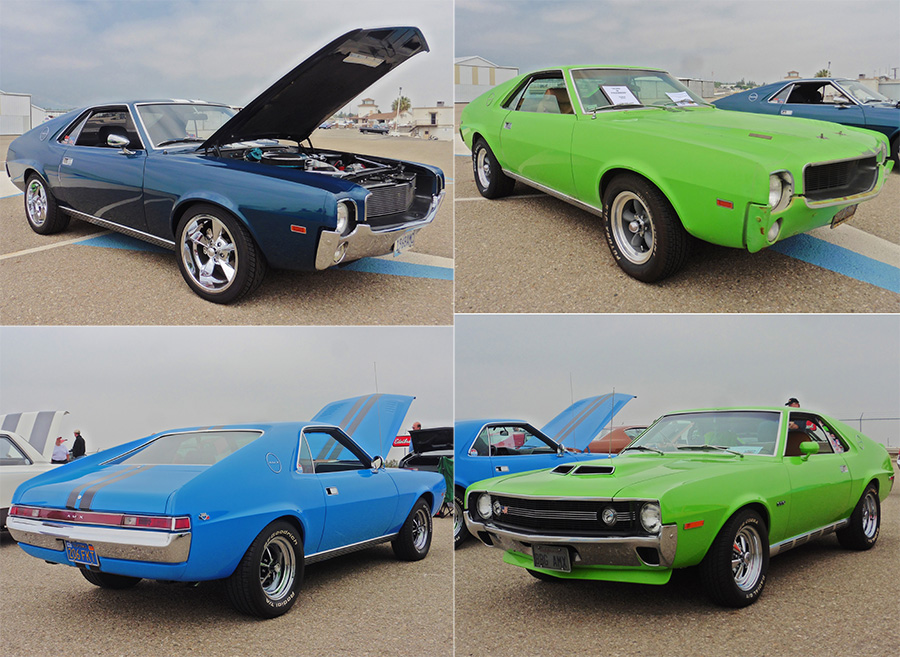 Richard's 68' AMX, Steven's 69 AMX 500 Special, John's 69' AMX, and my 70' AMX.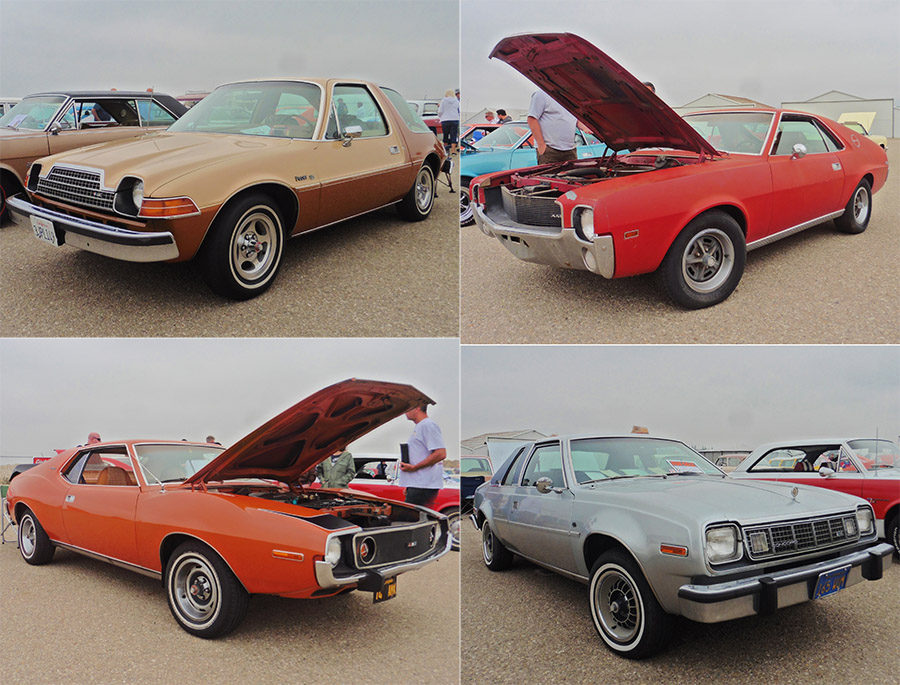 Stan's Pacer ?year?, the other 3 had no info, 68' or 69' AMX, 74' Javelin/AMX, and an Eagle ?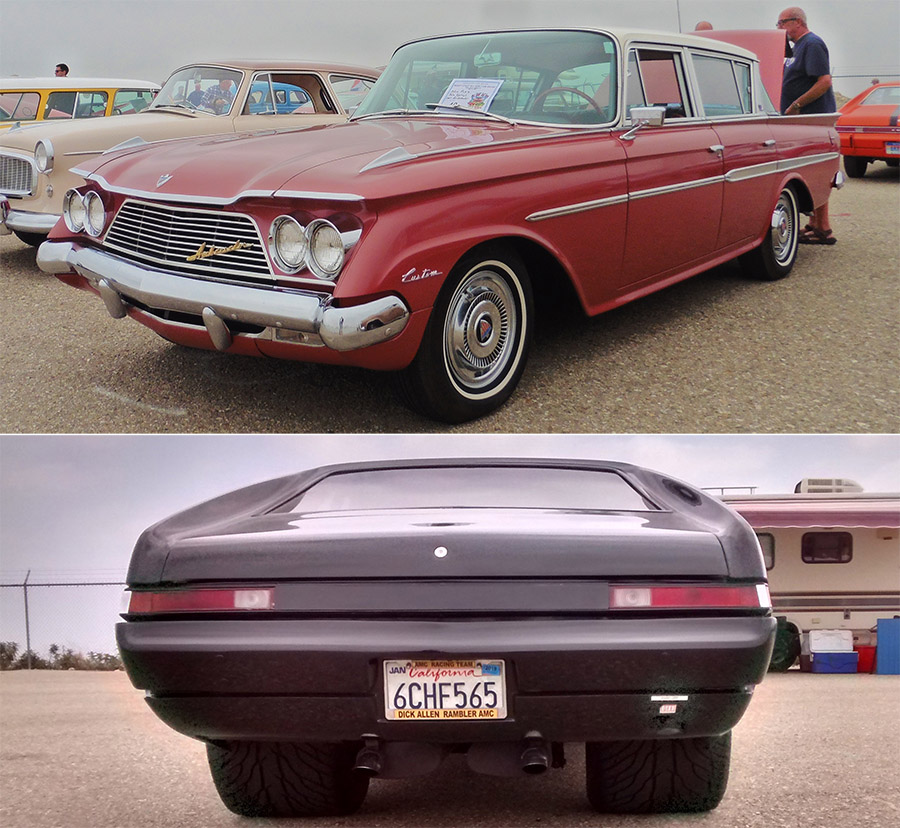 Adam's Cute little 61 Ambassador, and a look at John Hays's Big Ass Tires, and it's hard to beleive he's Got a big rear end, he's a little guy !


I had to stop Robert from stealing the Playmate AMX....I didn't think he was into Pink !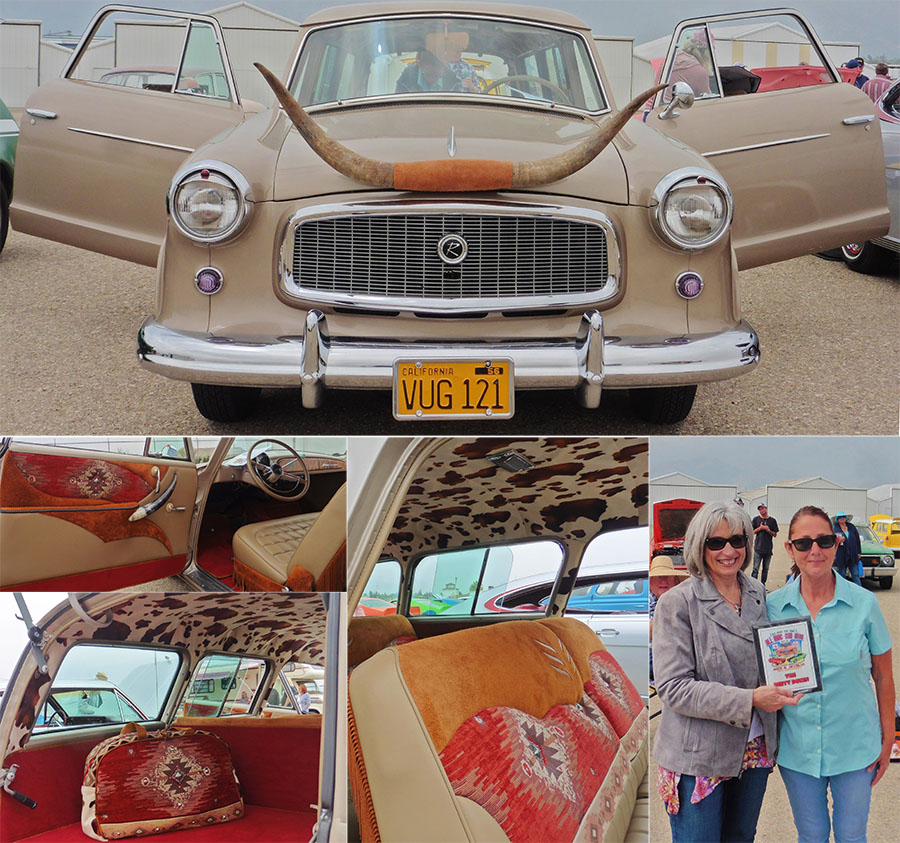 Ema's 60' American is BEAUtiful ! and her Husband did her Interior to match the bag ! But don't worry, the Horn on the grill is held on by magnet, Certainly She got a Trophy !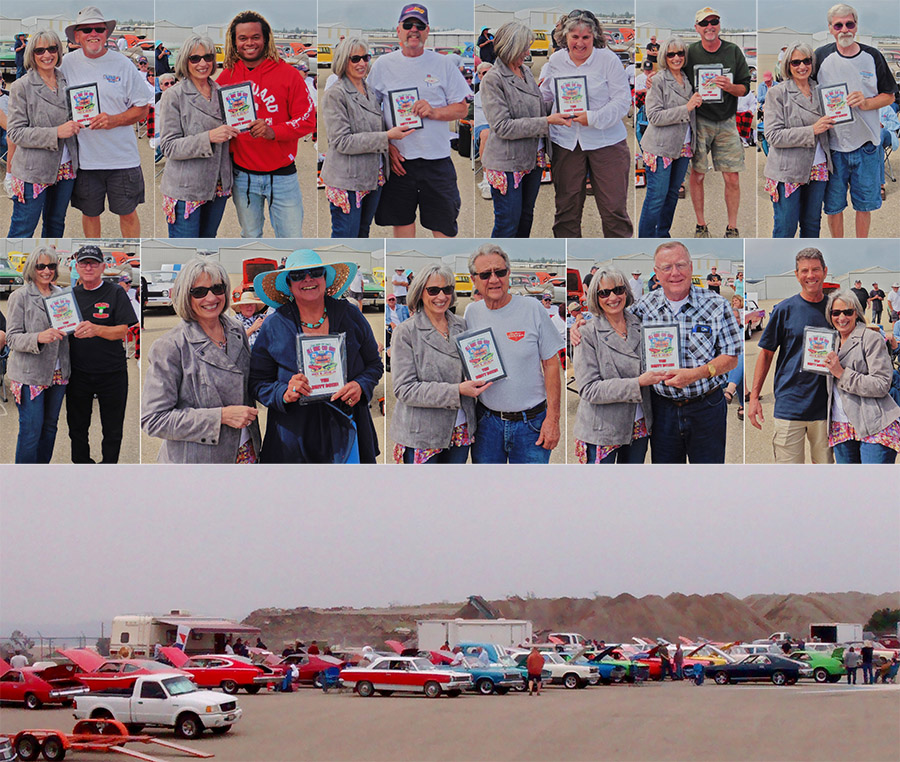 The Winners ! a few got away before we got pix.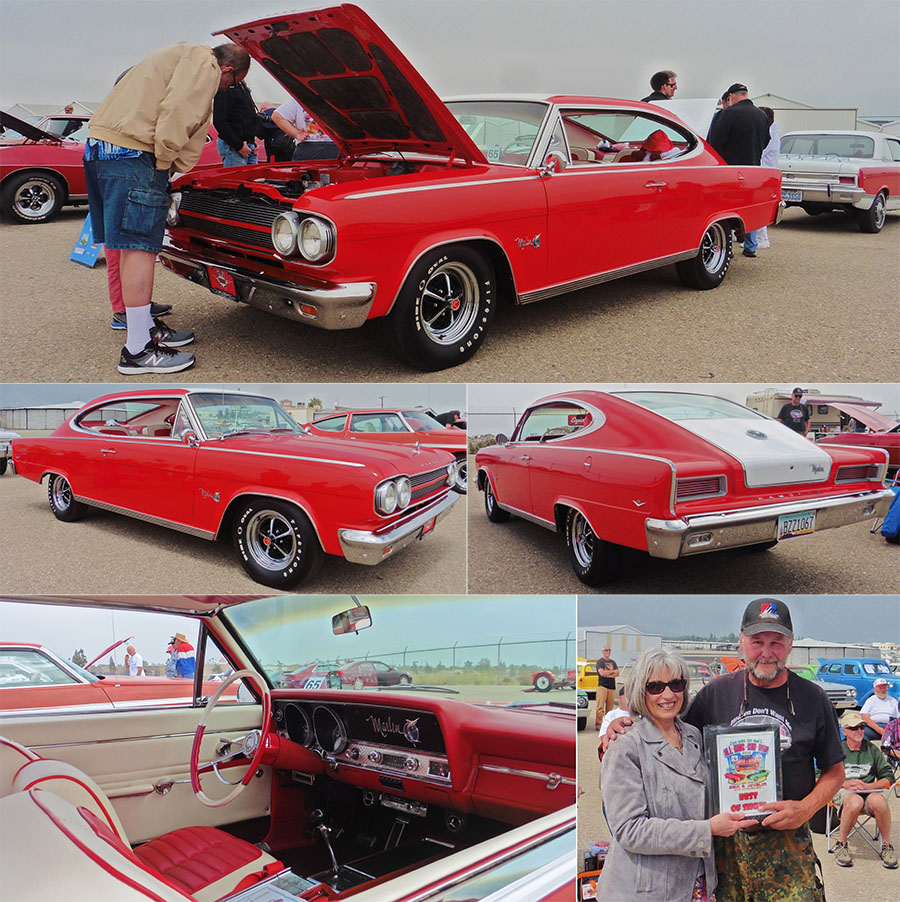 Best of Show ! and it's the one I picked as well, this 65' Marlin, owned by Rachel & Hans Kahl, is Better then it was when it was new ! I had to check the Odometer to see if there were any miles on it !