Past Events
Spring Fling
April 15, 2018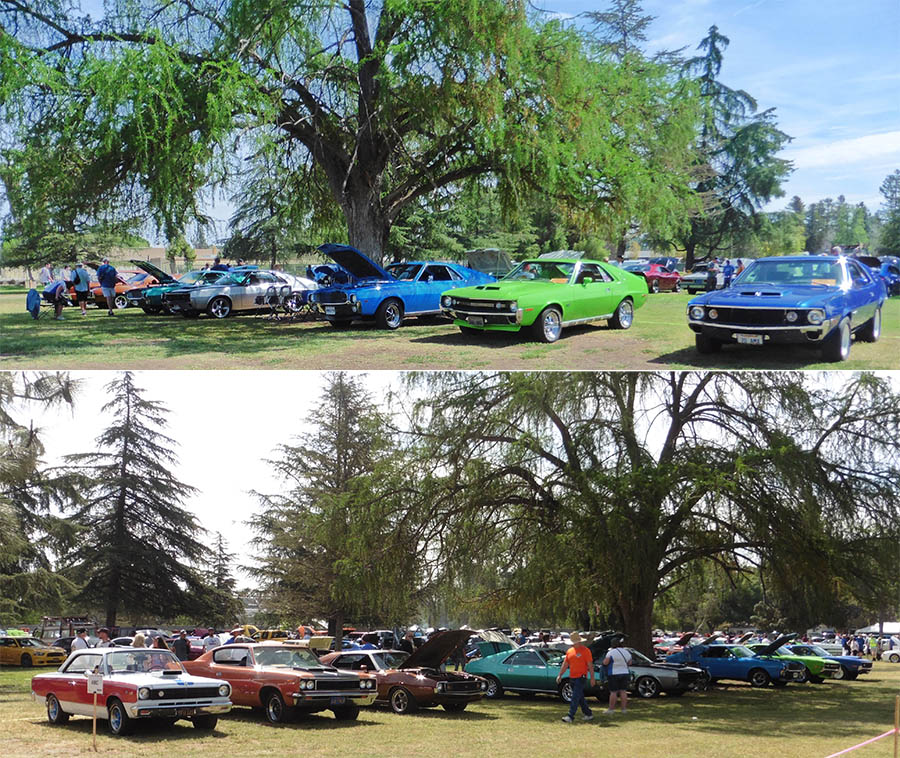 We Love Spring Fling ! They have an AMC Class, where else but an AMC Show do they have a Class for AMC ? Very, very, very few shows, that's where ! And we had 8 AMC's here, in this spot.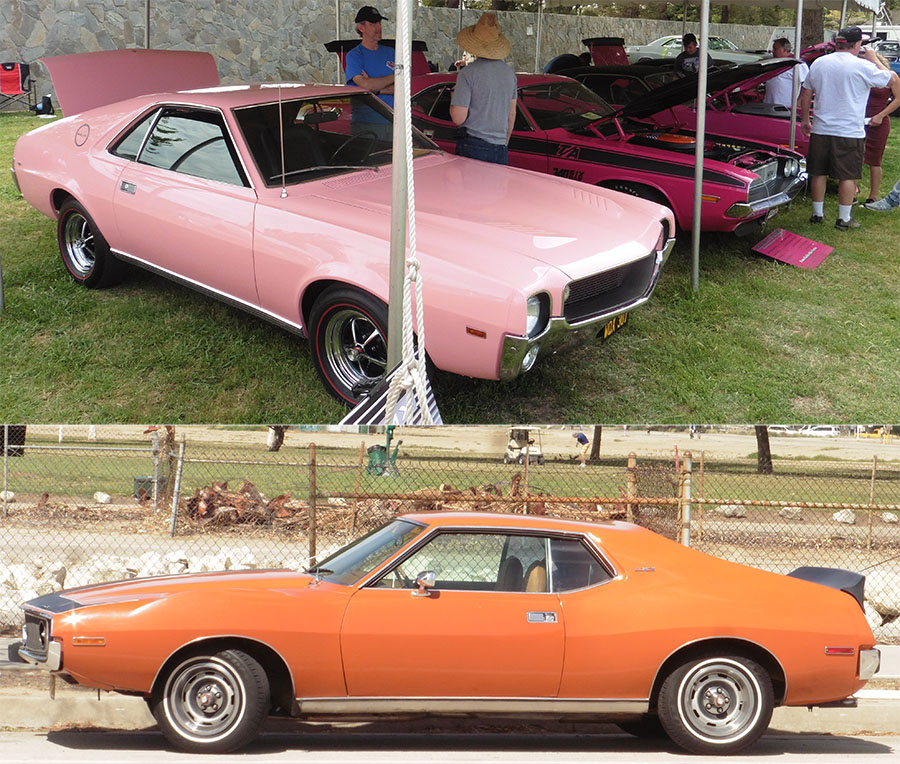 Here, In the Factory Pink special Class, they had 2 Panther Pink T/A's and a Hemi Cuda ! Oh Yeah' They also had the World Famous Playmate AMX ! And there was Javelin that was parked across the street from the show. so I'm going with Ten AMC's.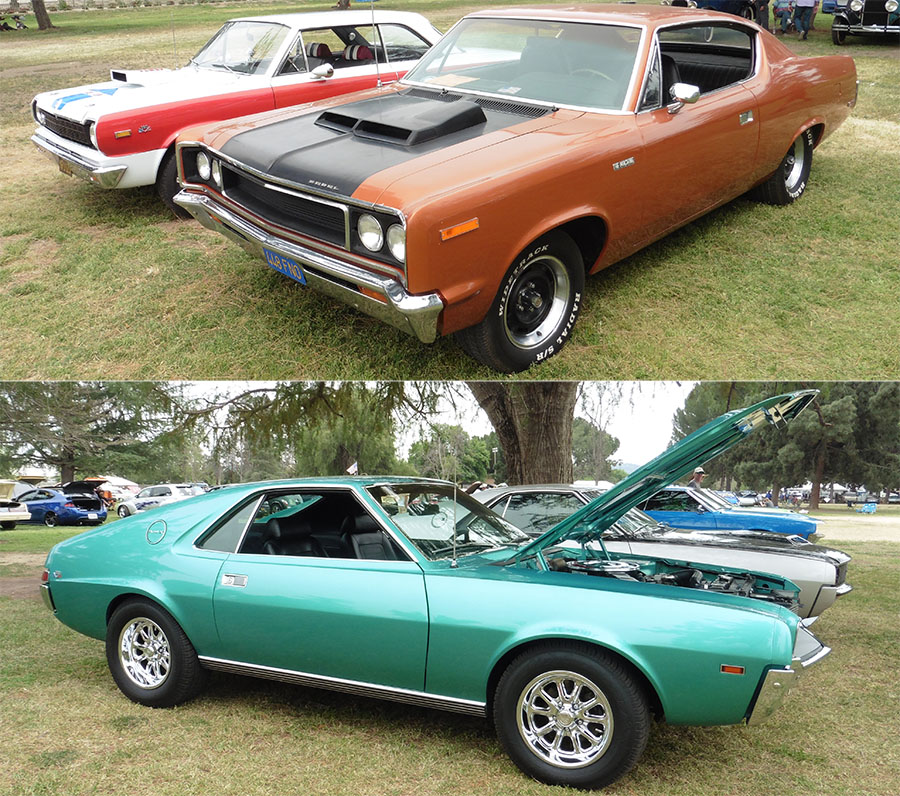 Andy's Machine, which I found out was Dave Baun's Machine, he passed away this year. Steve's SCRambler, and a Sweet AMX from Arizona, I didn't get the name of the owner, it was brought by a friend of the owner.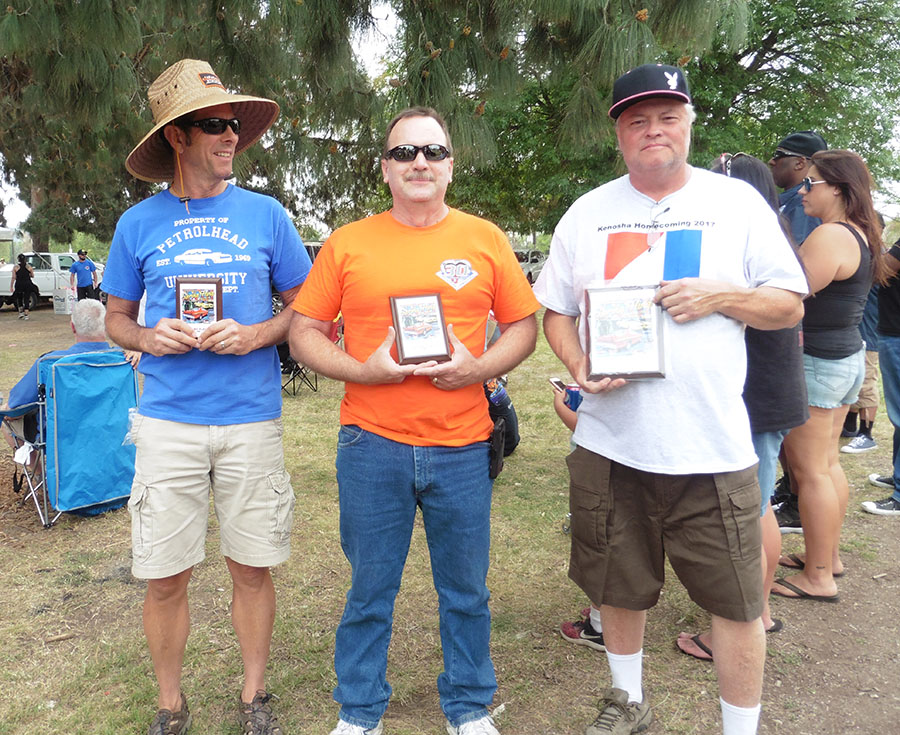 Mark's Playmate got Wood, Steve's SC as well, and I think that's the guy that brought the AMX from Arizona ?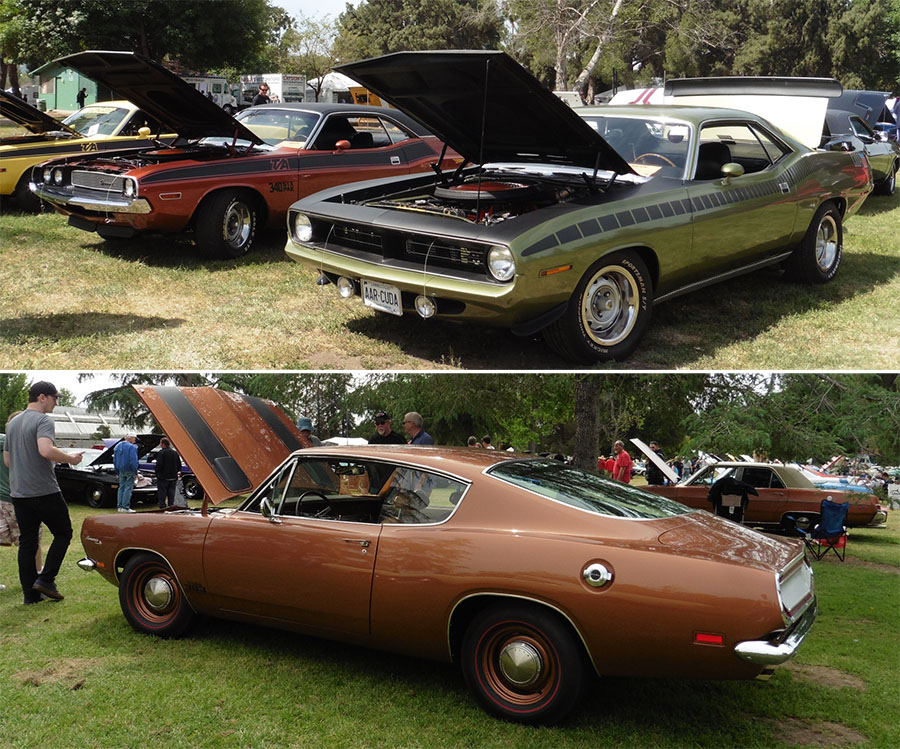 Doug's AAR, T/A, and 69' Cuda, his Son's drove two of them, he likes his Mopars better then he likes his AMC's....He did get Wood for his 69'.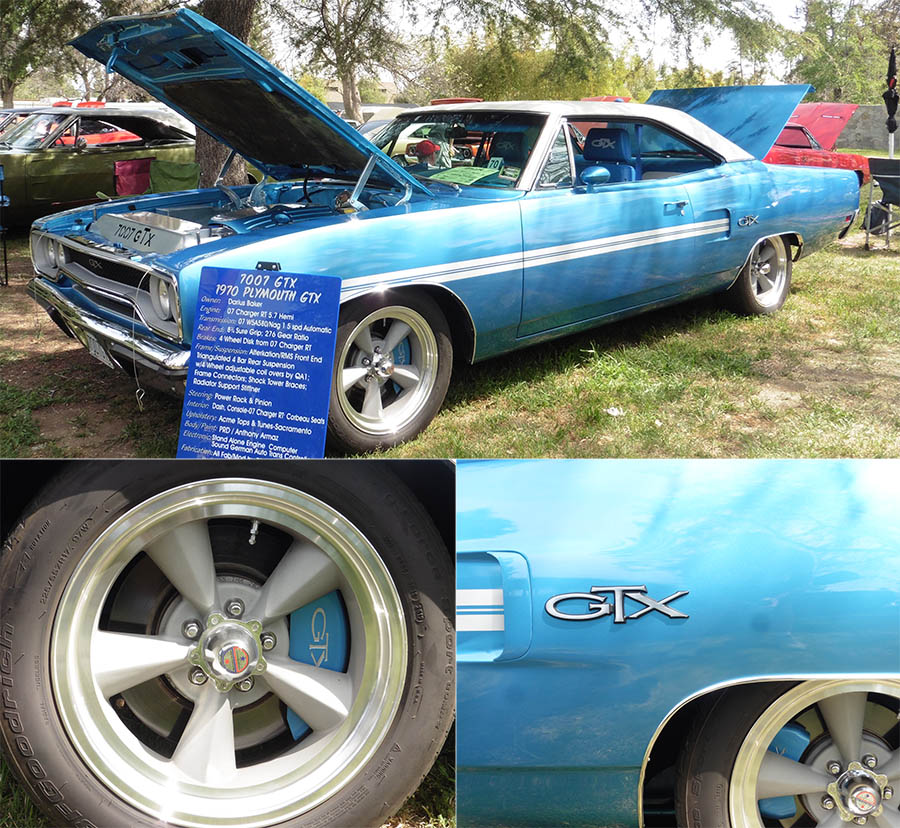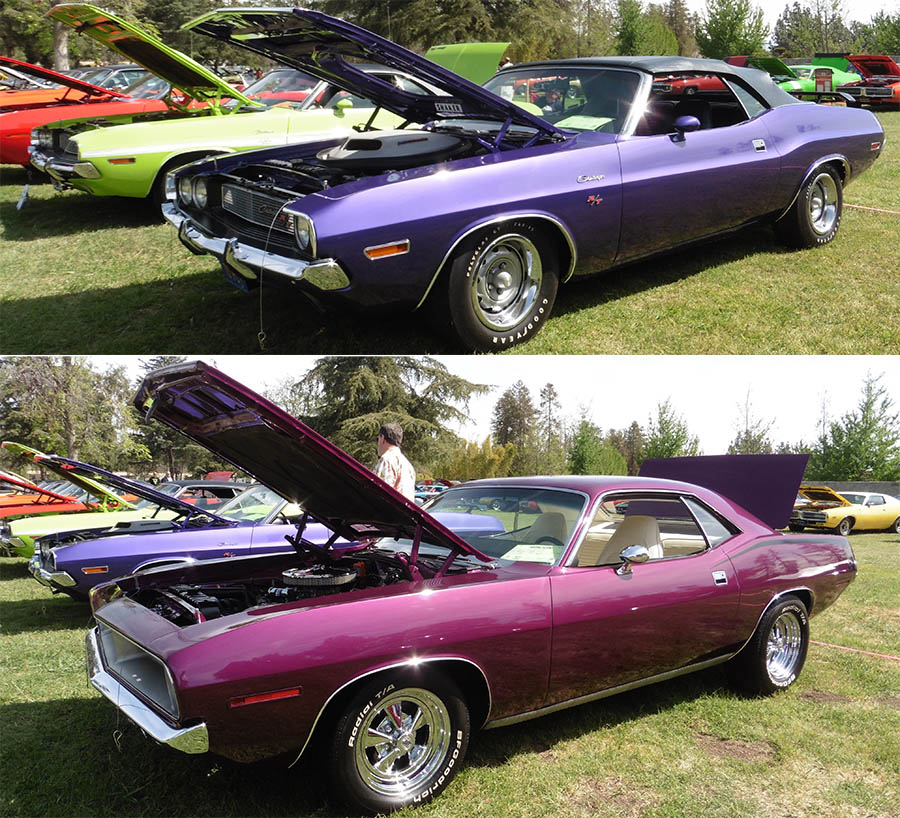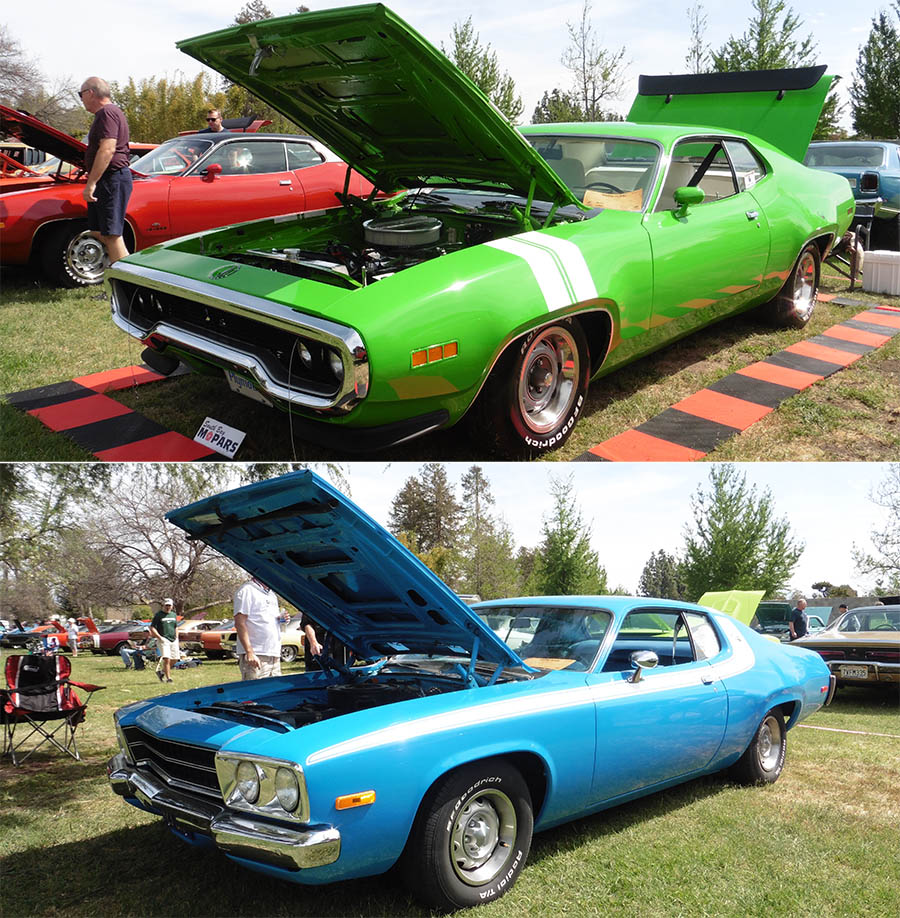 That is "Not" Sublime ! That looks like "Big Bad Green" !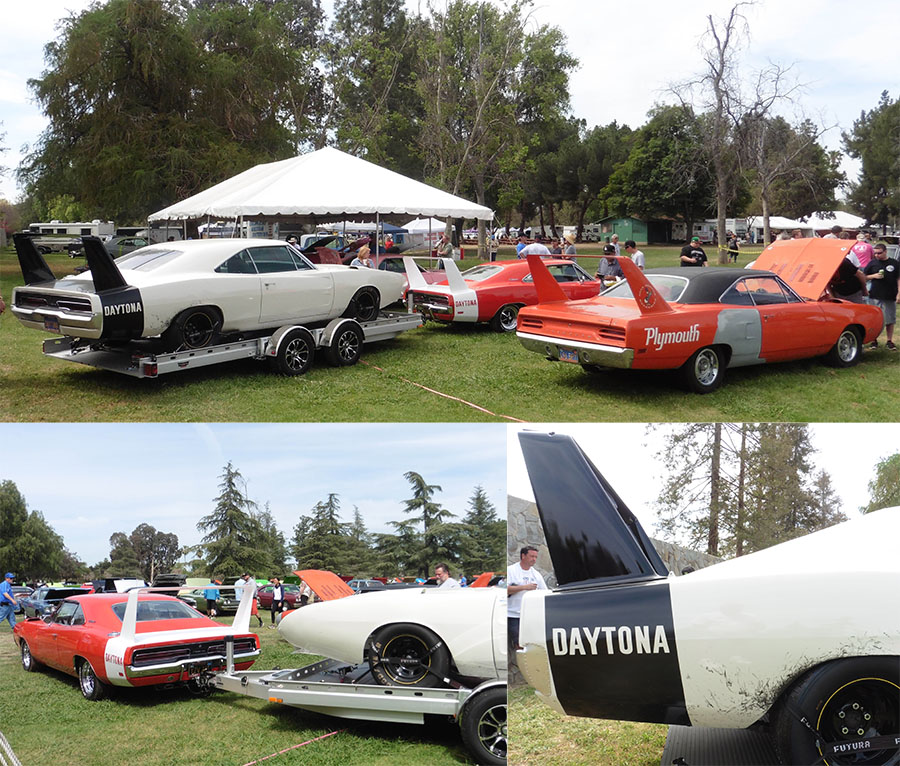 Disappointing....only 3 Big Wings here....and the Daytona's had to tow themselves !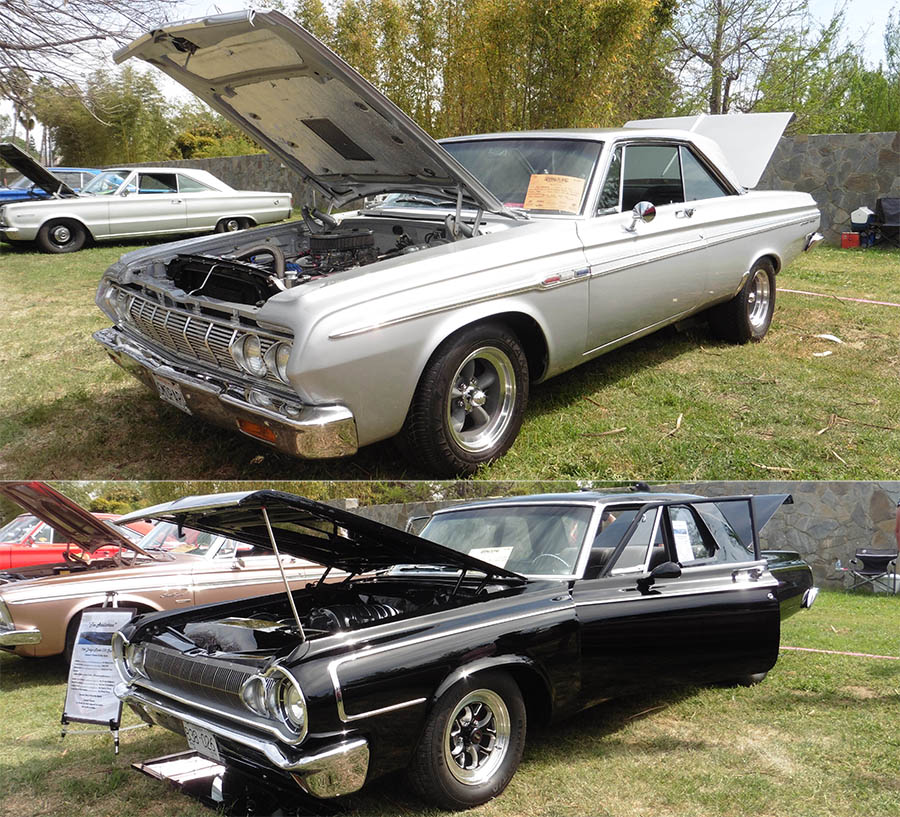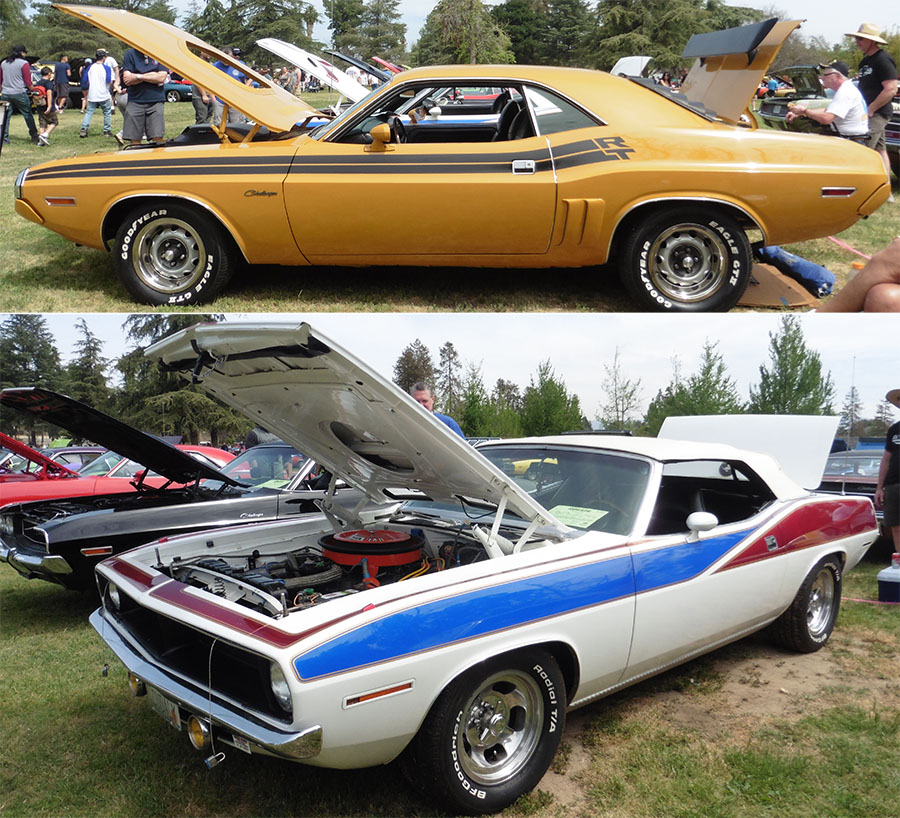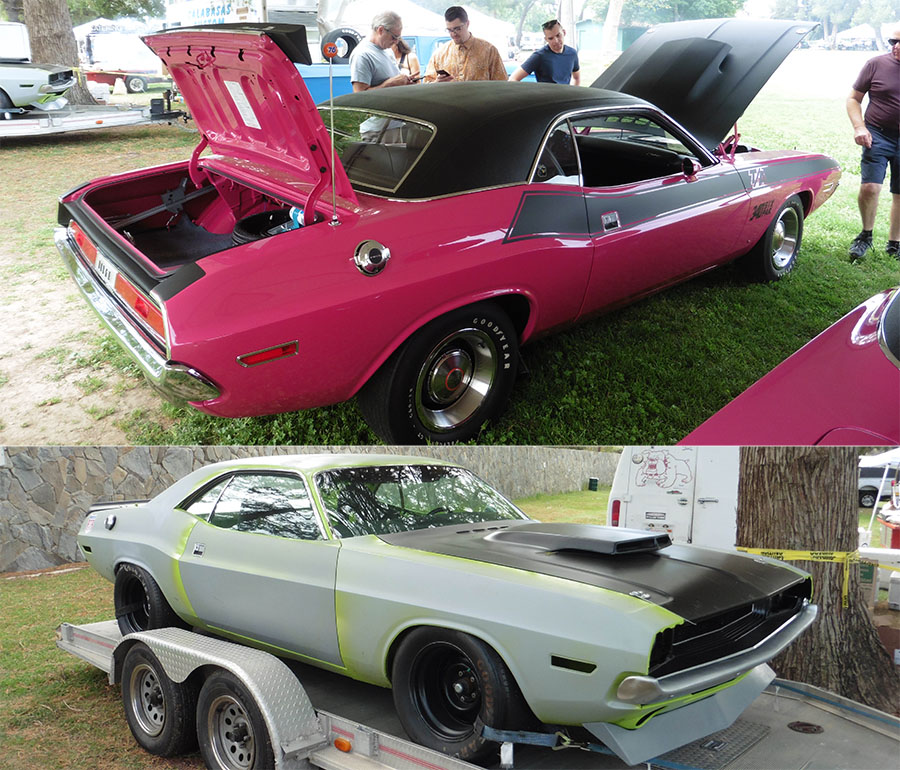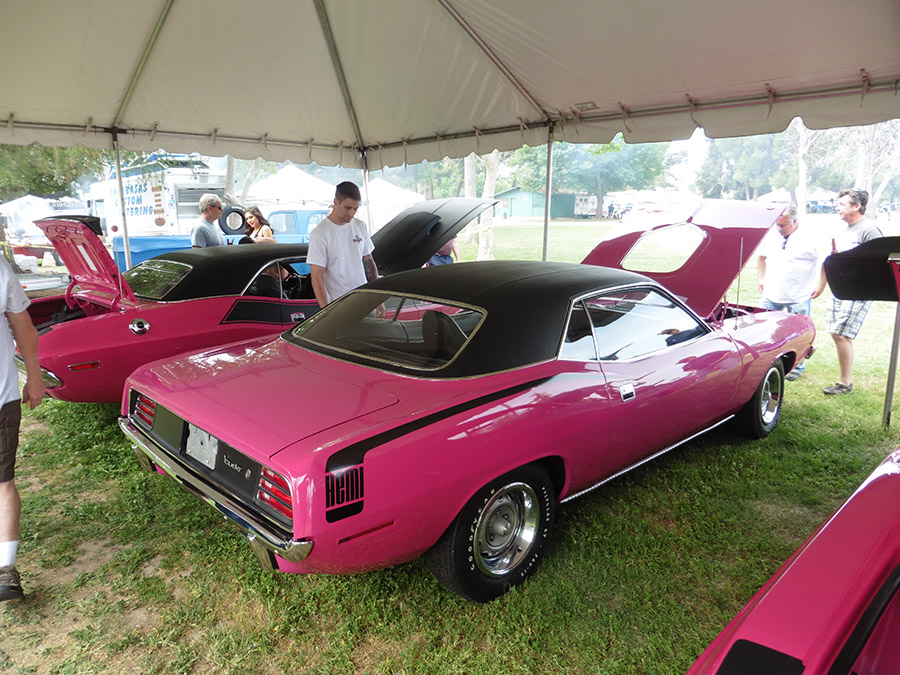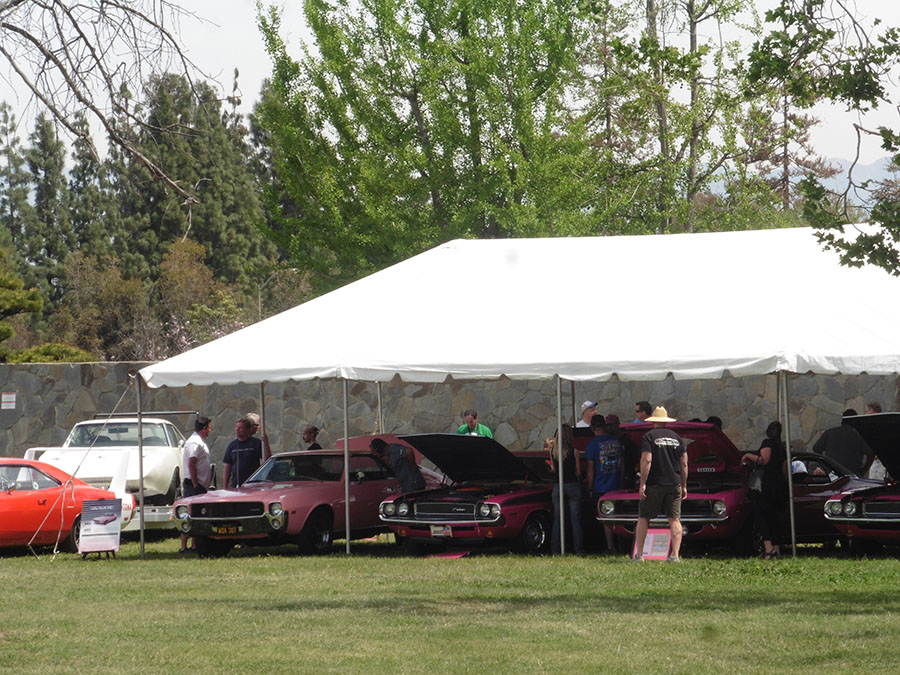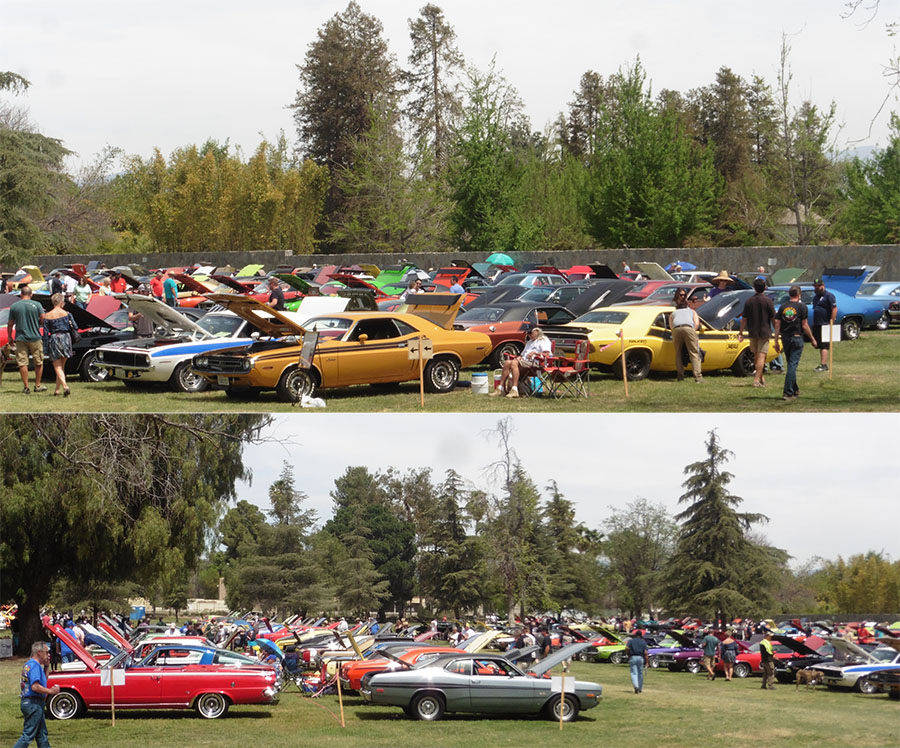 Robert's 70', Mine, John's 69', Hobie's 70', the Arizona AMX, a 71' Javelin that I saw once before, but the owner isn't into joining us, Andy's Machine, and Steve's SC.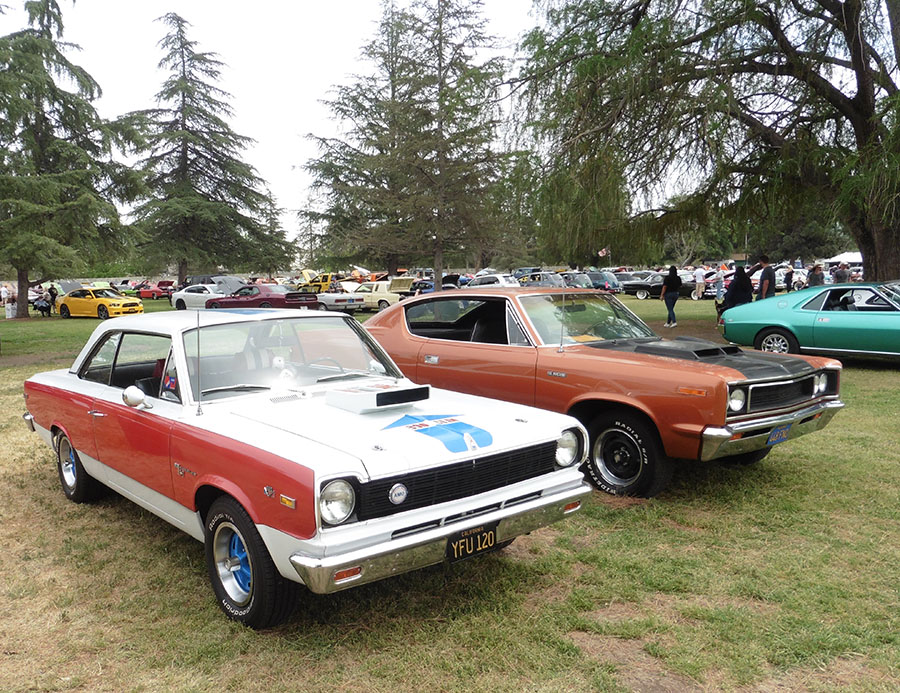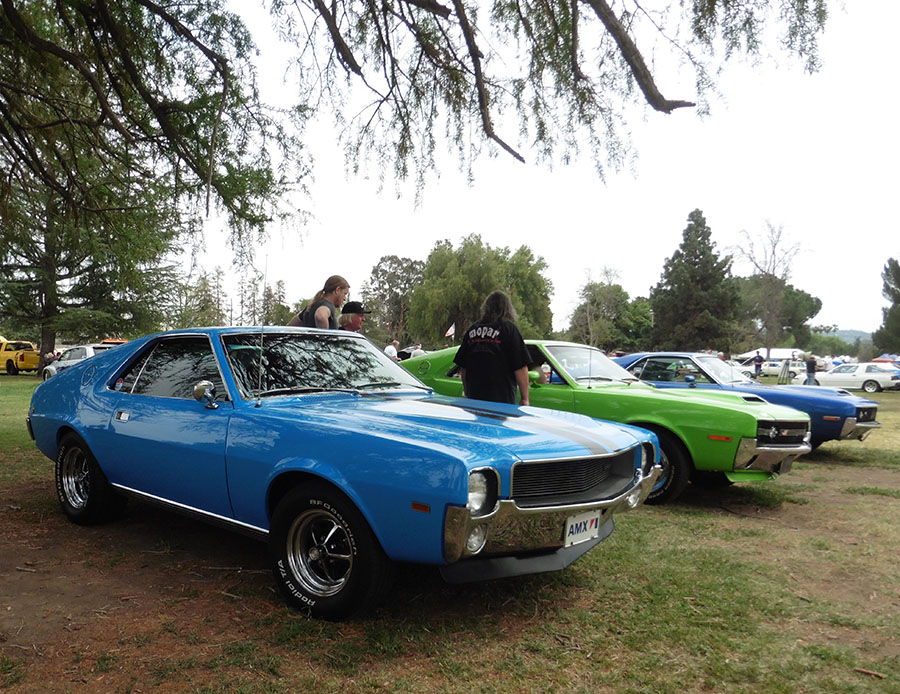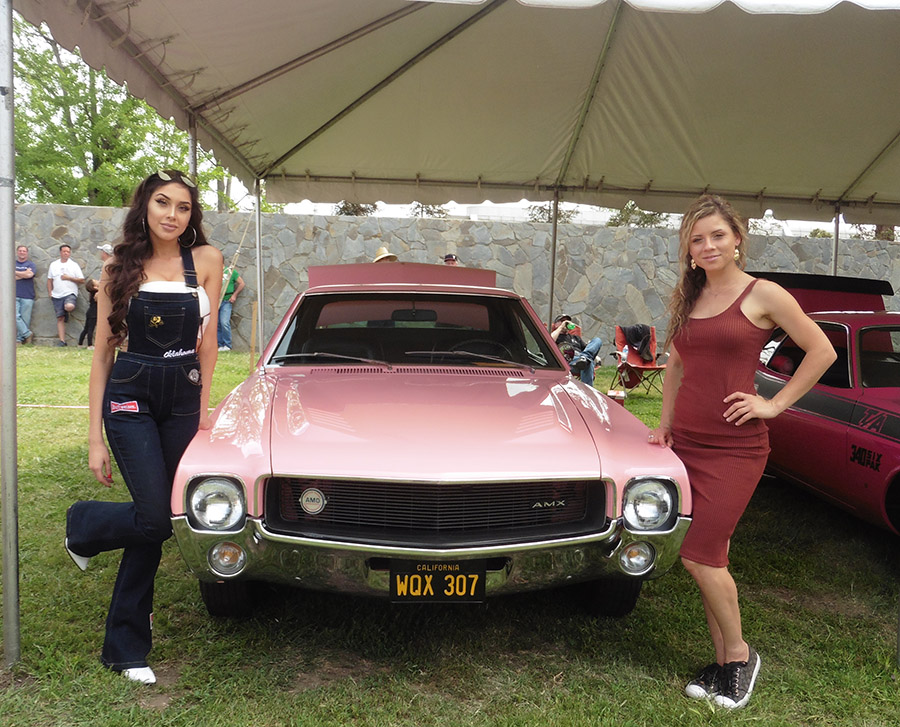 NICE !.....oh?, oh yeah, that's the Playmate AMX in the center !