Past Events
AMC's at Pomona Gran National
January 27, 2018
There were SIX Beautiful AMC's here ! and I'll start with this Machine ! It's Gorgeous ! I think it's the one that was at the Sedona National in 2011, I fell in Love with that car ! I had just got my Machine and it wasn't ready for that long of a drive....plus it would have looked bad next to this Beauty, it had just finished it's rebirth. It's now living in Colorado.
This Machine also looks familiar, I think it's the one that was at our show a few years ago, it's an auto, and it's for sale.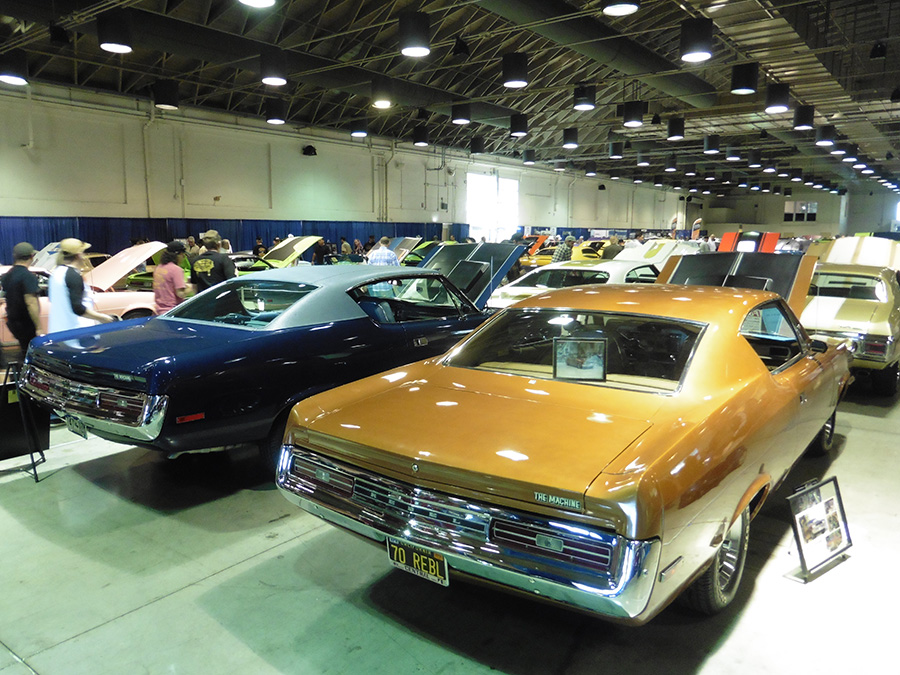 TWO Machines ! Nice !
Dave & Kati had their AMX here, looking pretty damn Sharp ! Dave's been tweaking her Right !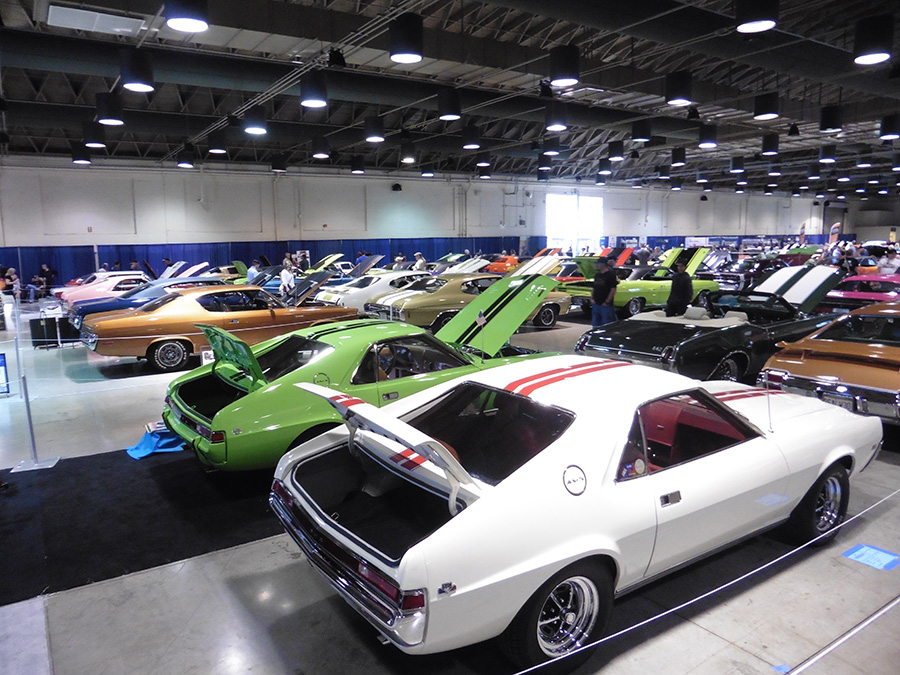 Even repainted the trunk. You can see all six AMC's from this shot.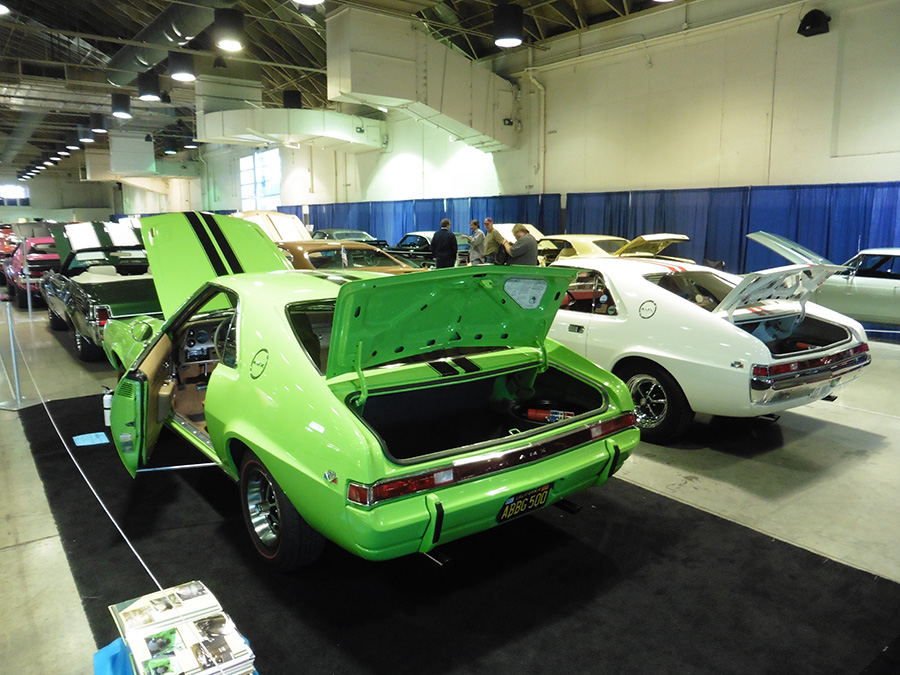 Unfortunately, all of my pix did not come out, so....not many pix of this BBG, which is Beautiful by the way, is also tagged a 500 Special on the hood. It is a high optioned, a/c, auto, tilt, power steering & brakes,Tan Leather? interior AMX, so it very well could be. No real number of how many were made, BUT, since there were only 283 1969 BBG's made, there can't be many Specials ! I don't know the owner, I was told it's from upper California somewhere....Hope to see it again !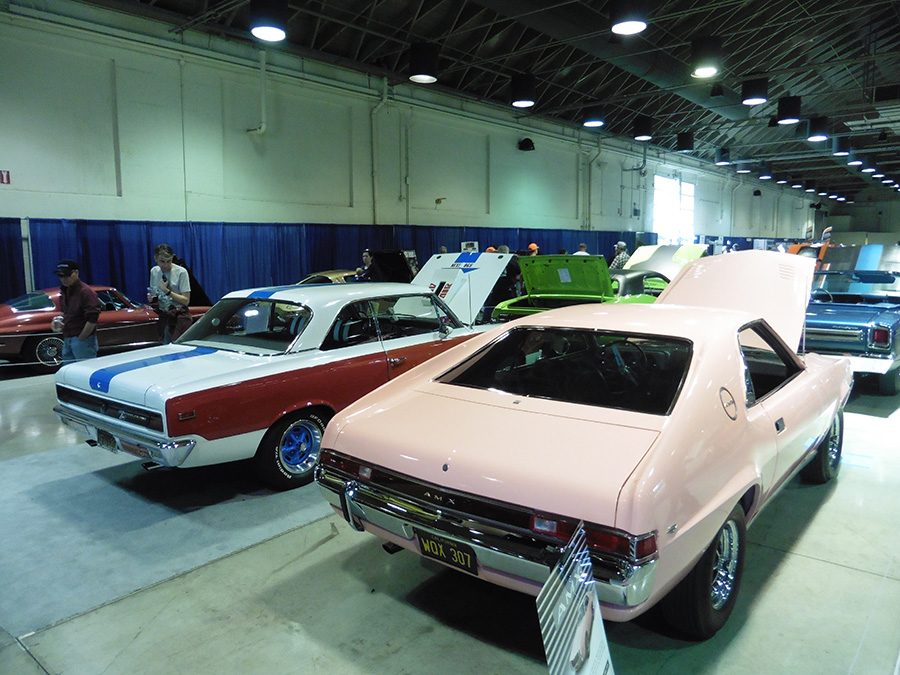 On the other side, is that Awesome Reborn 1968 Playmate of the Year AMX, owned by Mark, our Presidente ! and again, that Beautiful Pink would not pix well, so, no good pix....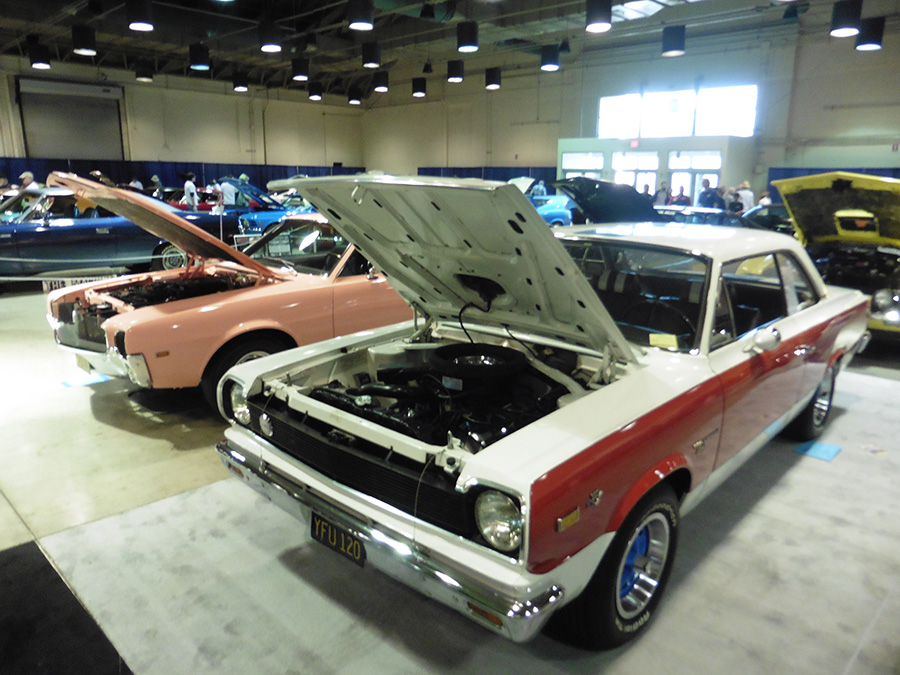 Last, but not least, is one of those Real SC/Ramblers, of only 1,512 ! Owned by Steve ! One of the three Club Cars here from SoCalAMX !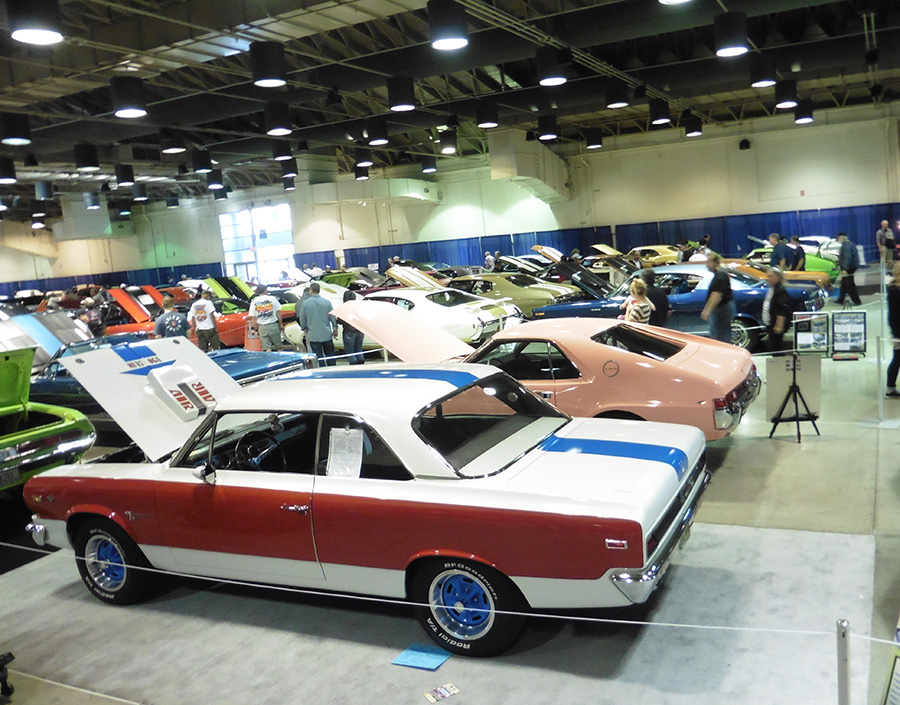 Six Beautiful AMC's, in a row, 3 AMX's, 2 Machines, and a SC/Rambler ! Too Cool ! My AMX was in the 2012 San Diego International Auto Show, and that was Awesome....but for 5 days, my garage had a hole in it....and I freaked a little, every time I went in there.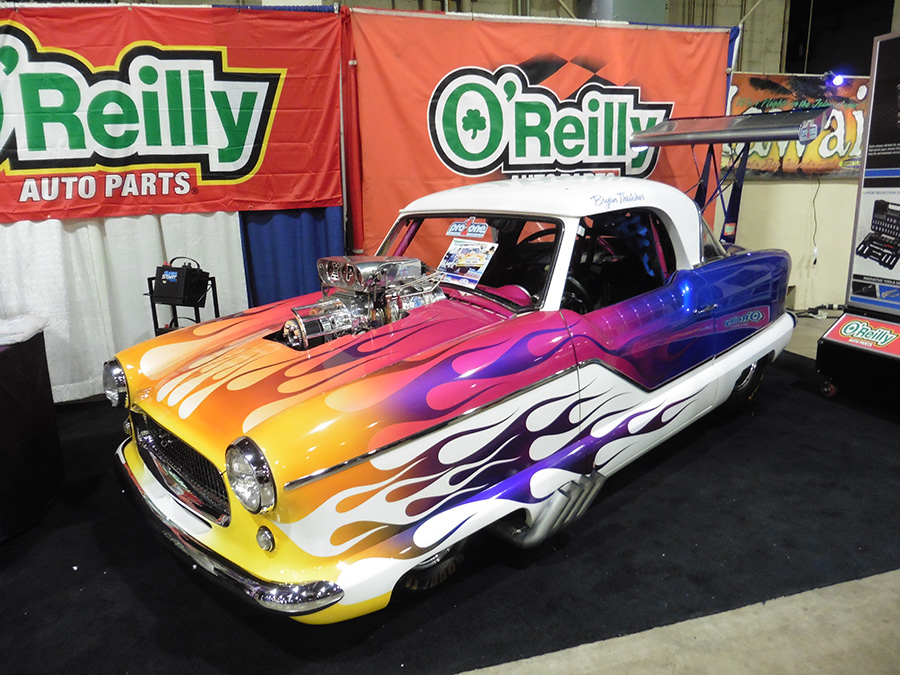 O.K., there was one other AMC here, in another building, the ProLong Metropolitan, sit'n pretty. It was at our show in 2010, talk about LOUD !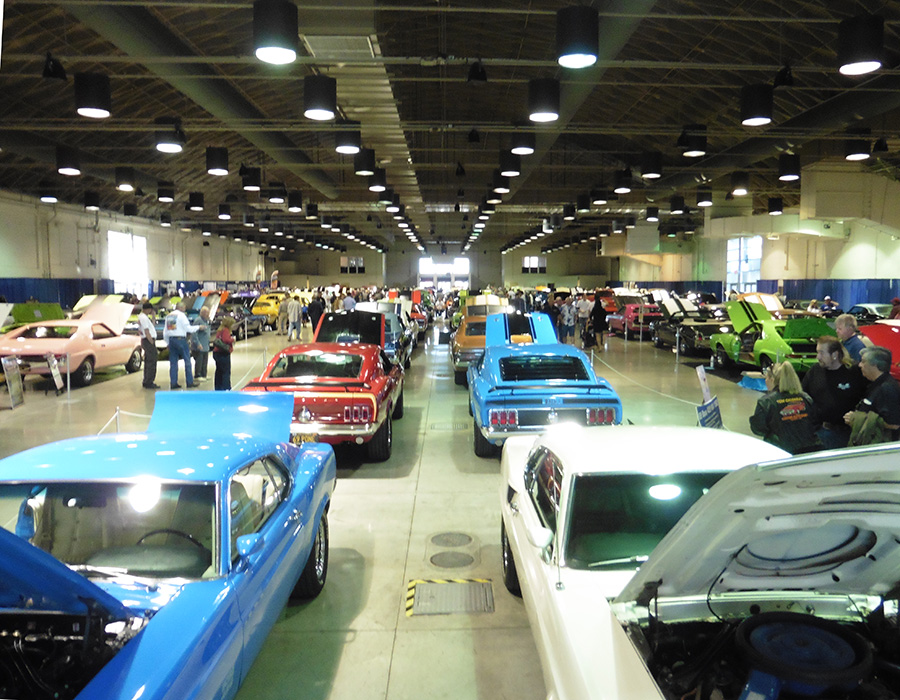 just a shot up the center, from the back, you might notice that we are in front of those Mustangy cars ! This building was set up for 100 Muscle cars, and AMC was Represented Well !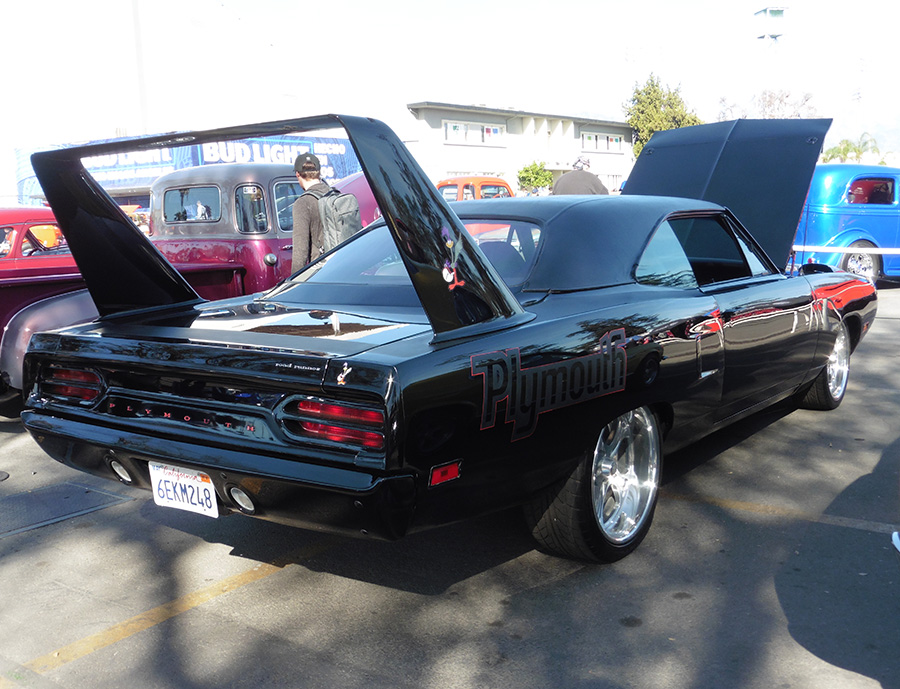 This Big Wing was outside, looking Bad A$$ !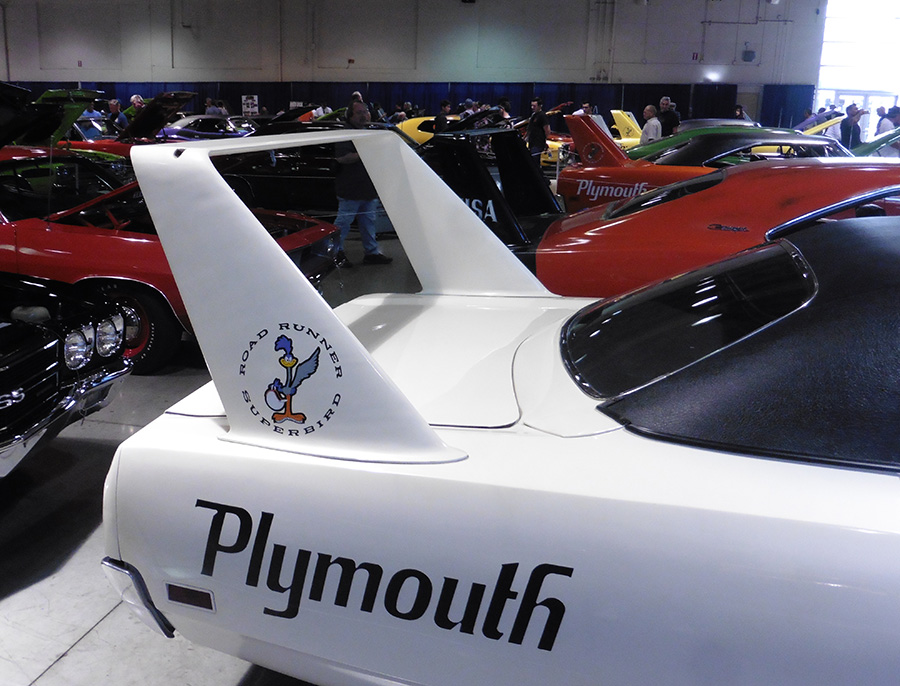 Inside, there were 6 Big Wings, looking O' So Cool ! and too damn big to get in a pix ! Every time I was ready to take a shot, someone would stop to look, right in front of me ! so enjoy what I got !