Past Events
Cruisin' Grand, Nitro Nite
September 29, 2017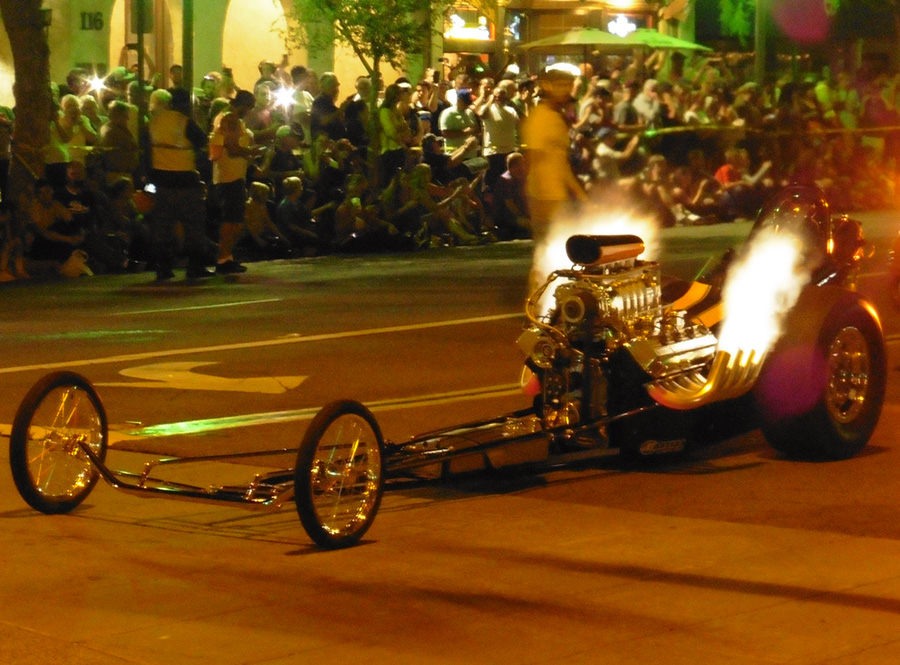 Well, the Cruisin' Grand Season is over for 2017....now it's a wait till April for the next season, although there will be a Cruisin' Grand Fundraiser Show in Feb or March, that's the only one you pay for, so they can get some start up money for Cruisin' Grand. It's around $2500 every Friday to do this weekly Show, AND there's a Raffle for some Cool Stuff, AND a Raffle to get your car on the 2018 Poster ! This Year had Doug's SC/Rambler on it ! and 2015 had Terry's 70 AMX & My Machine on it ! How Cool is That !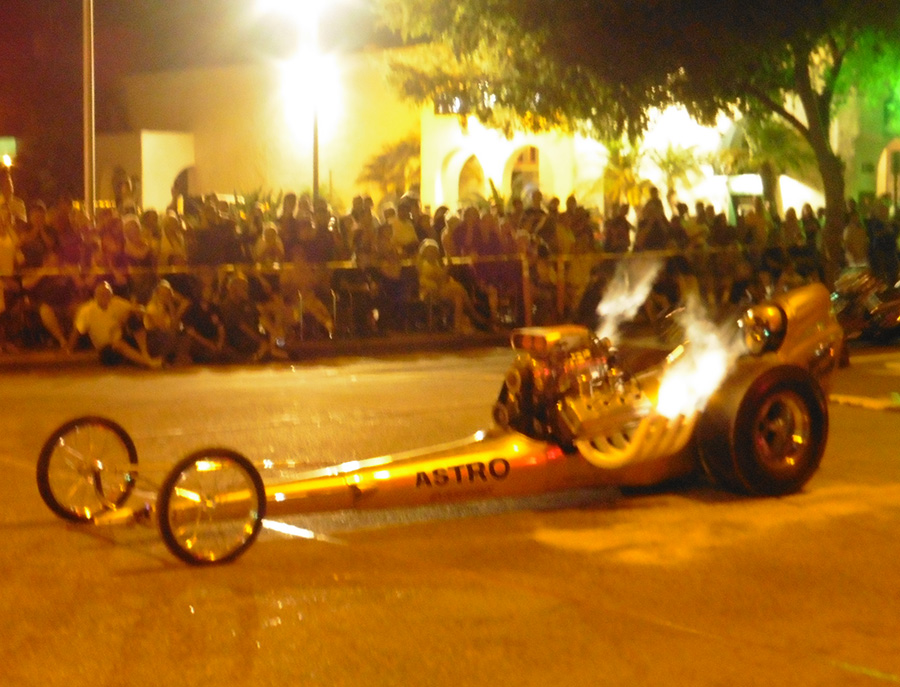 I was working this Show, parking and crowd control, so most of my pix were rushed. They had quite a few run out of fuel at the end, so not a lot of flames this year. They had around 30 Nitro's on Grand this year, and they were pushed two blocks down (no drive lines), and a static on the cross on Broadway & Grand.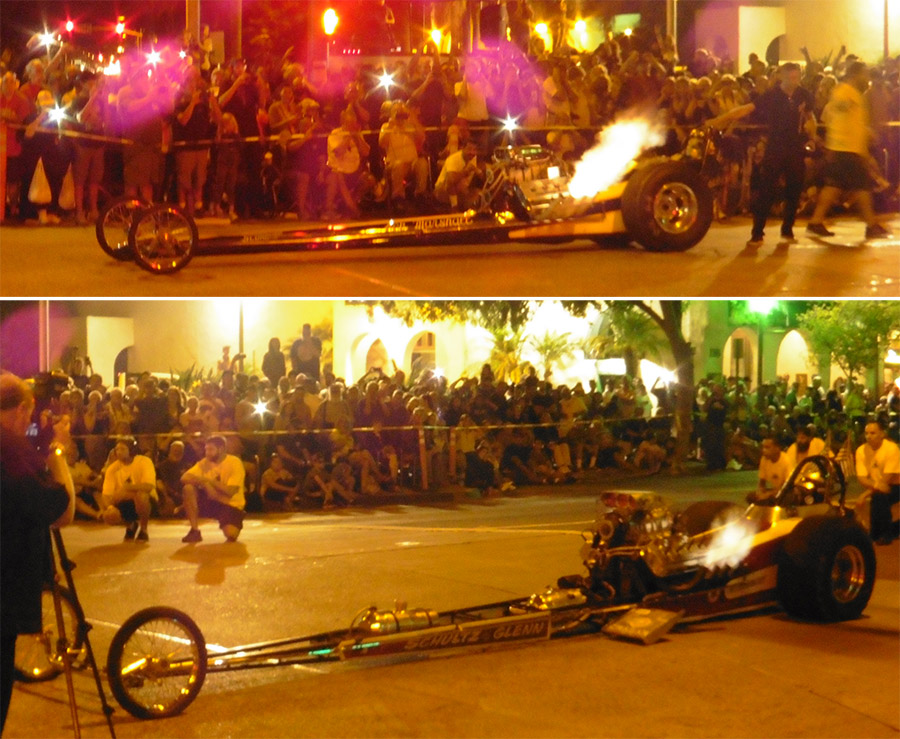 Enjoy the pix, if you can, they Are blurry, not you !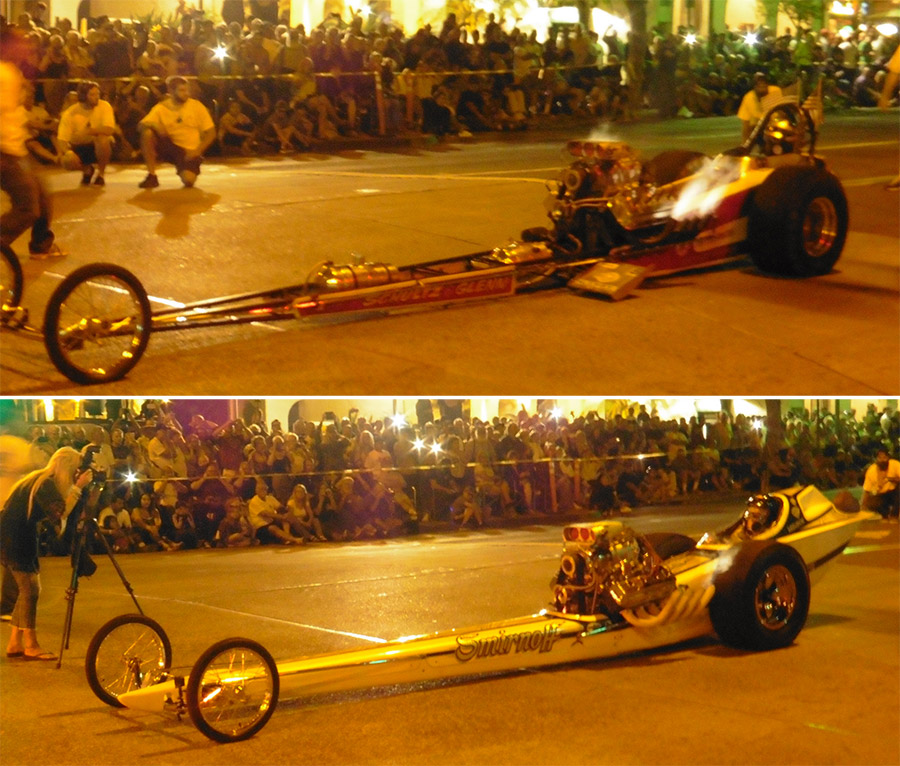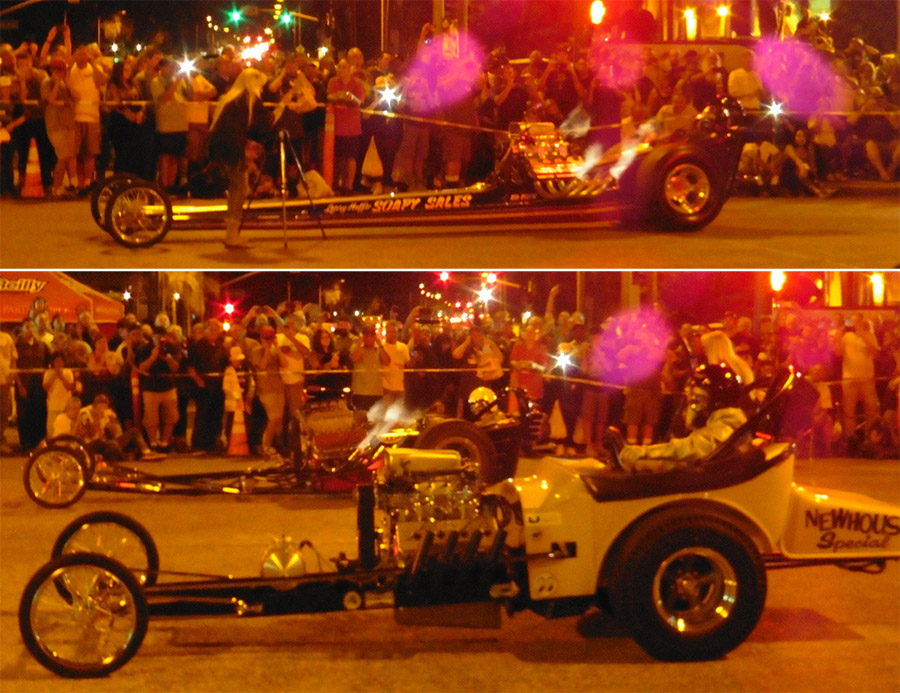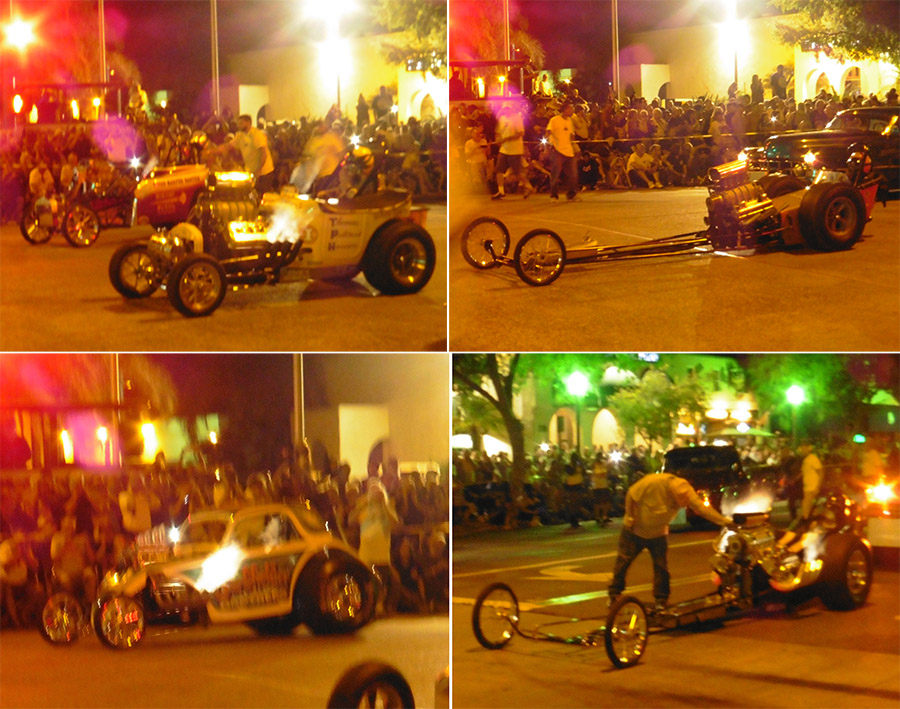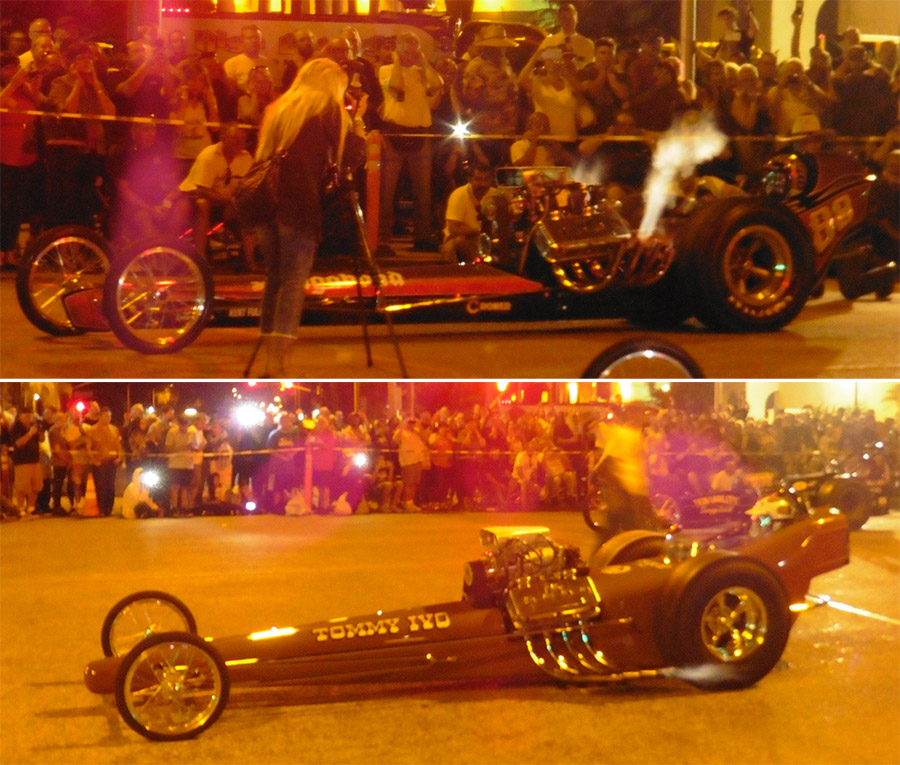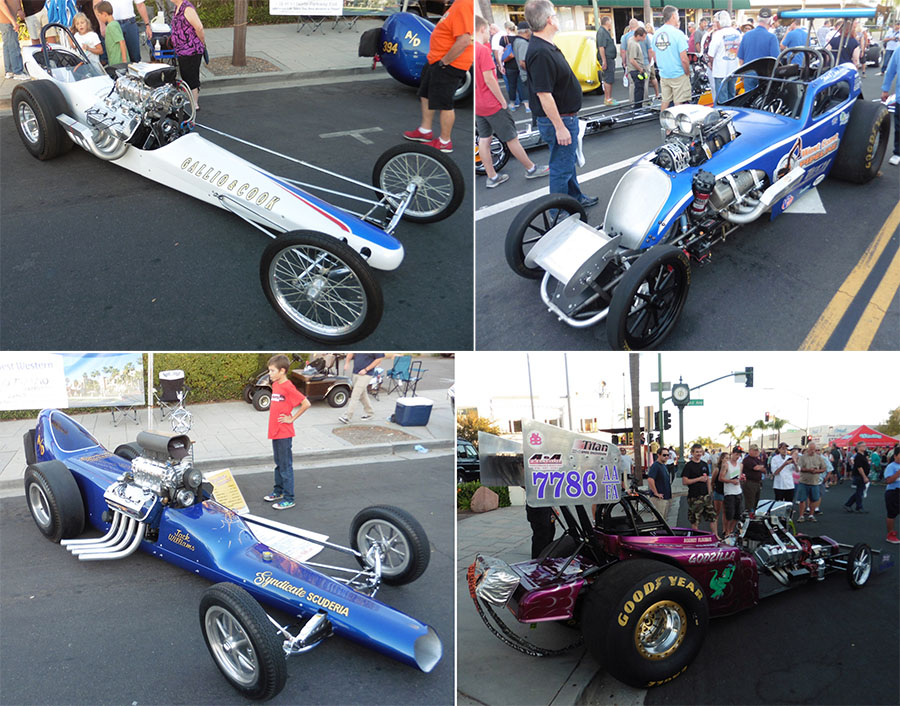 I did get a quick break to get a few pix, after I filled the parking area.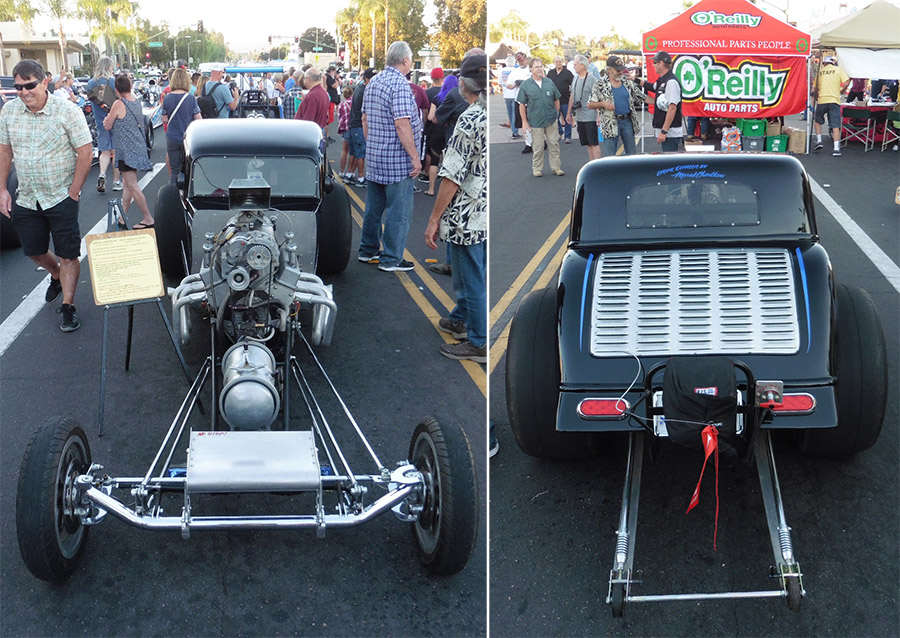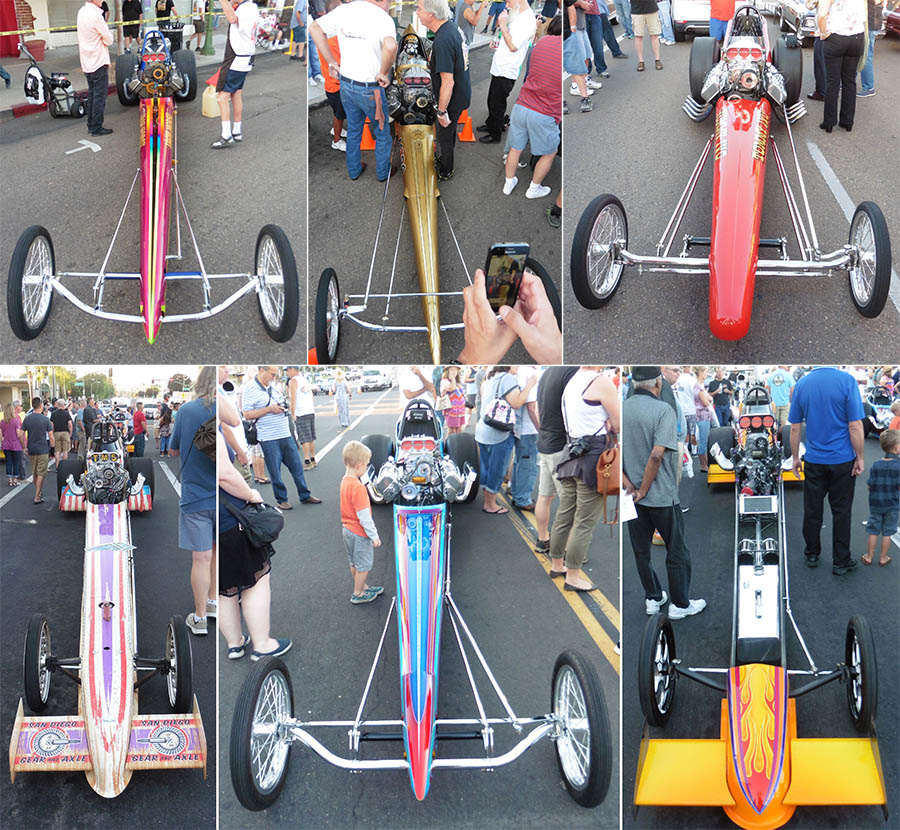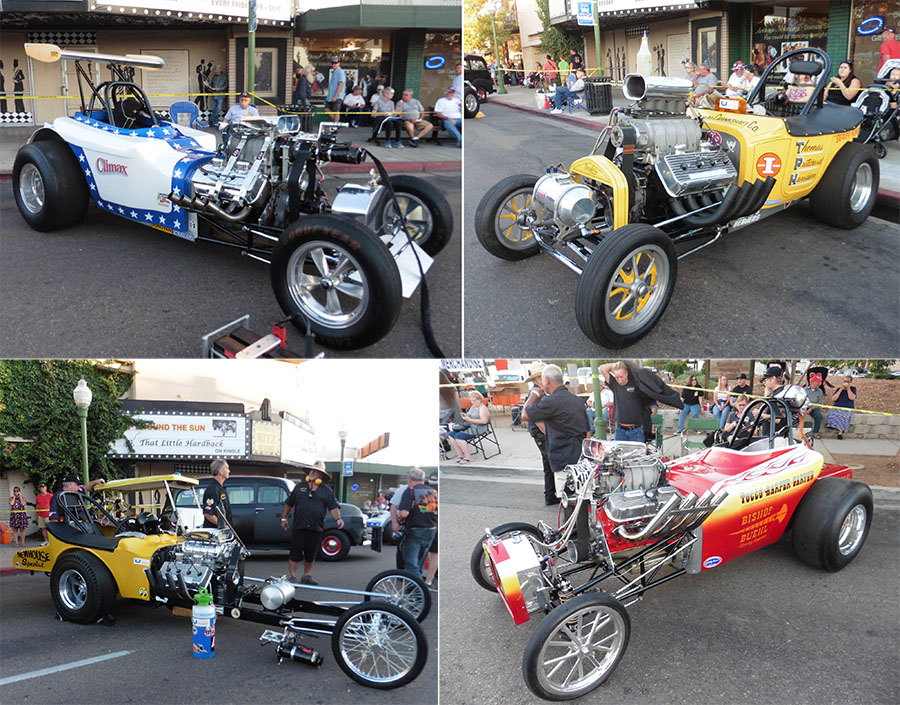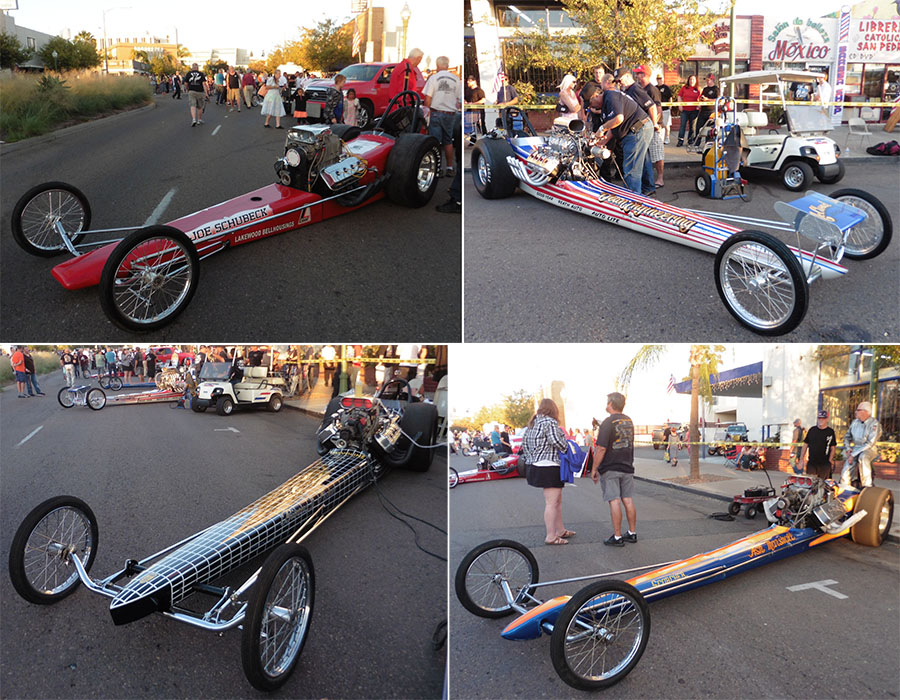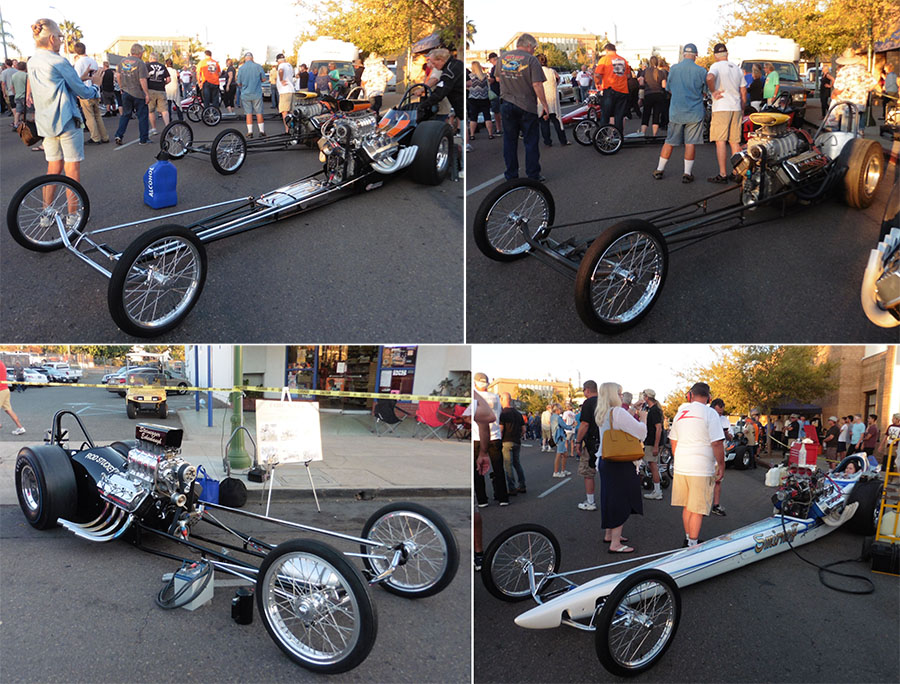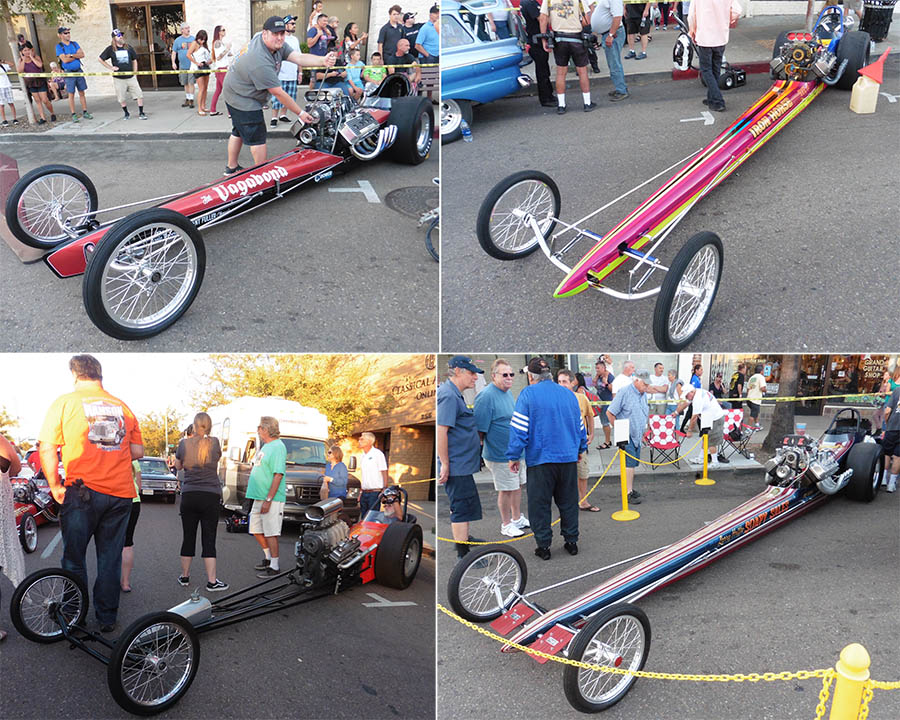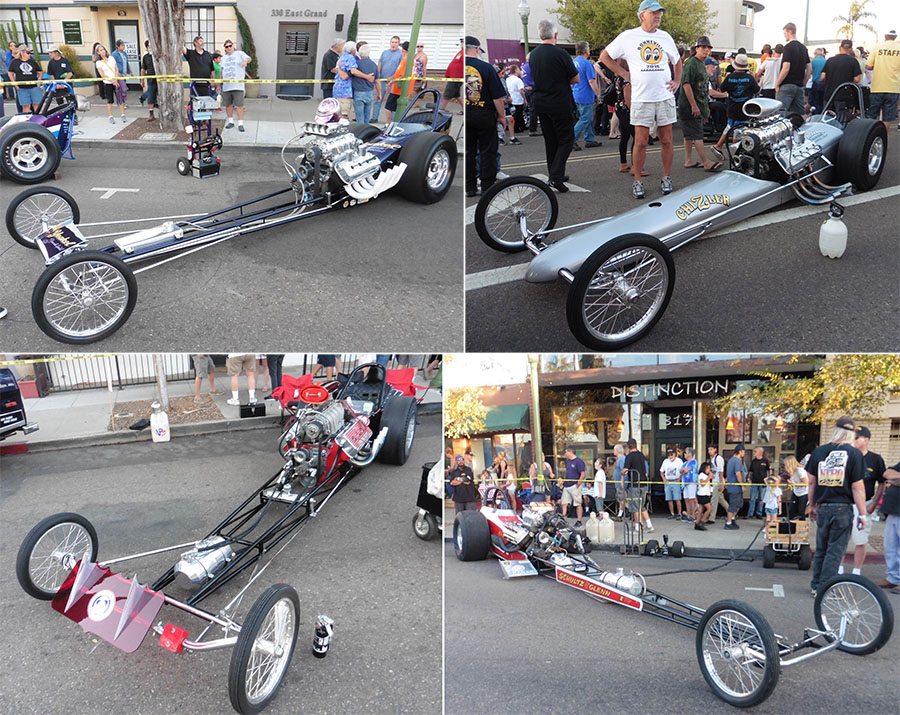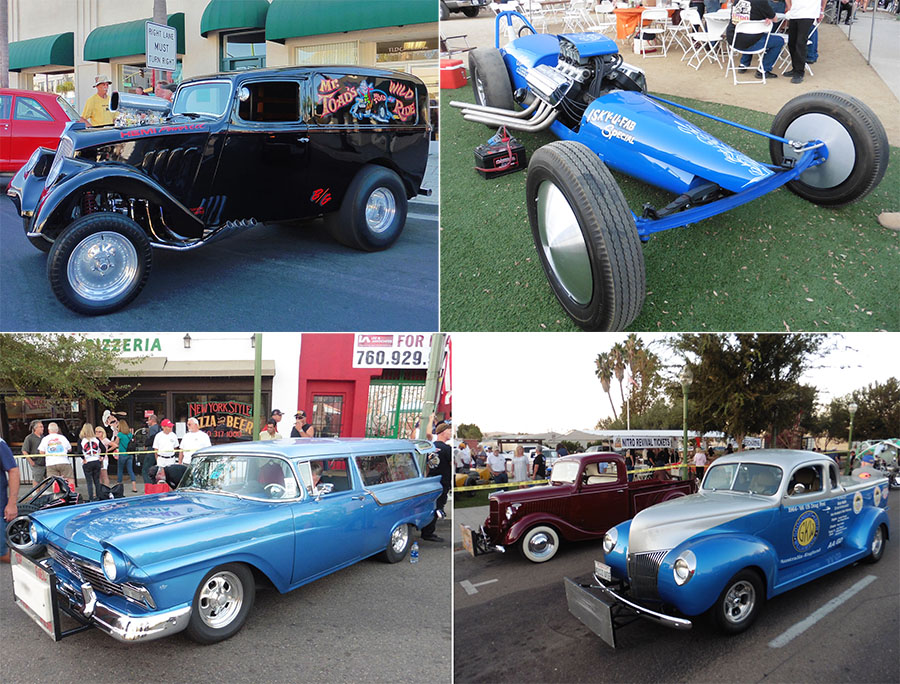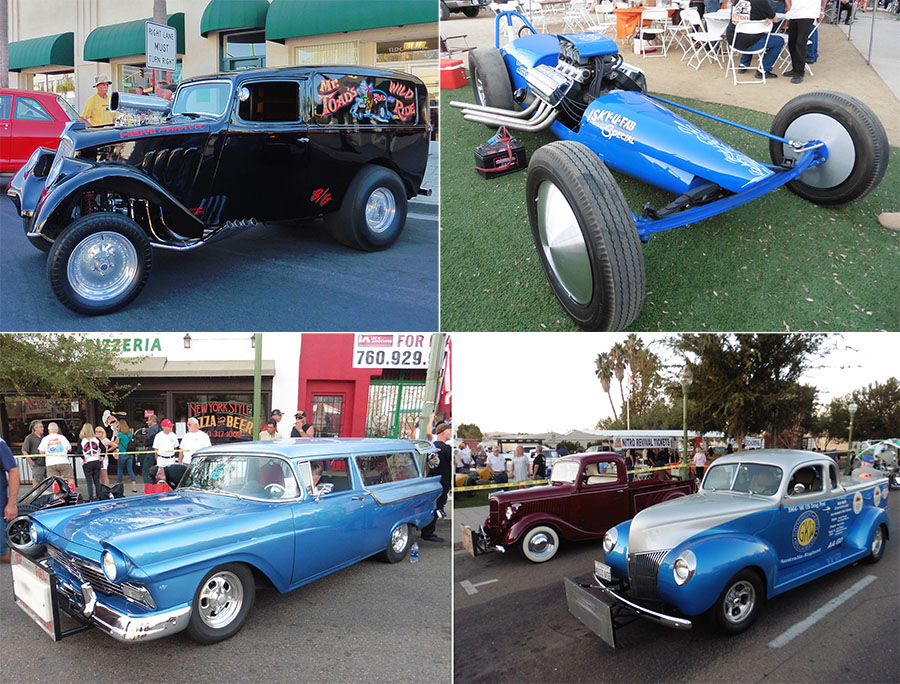 This 36 Willys Panel is Bad A$$ ! and the had some pretty Cool push cars as well !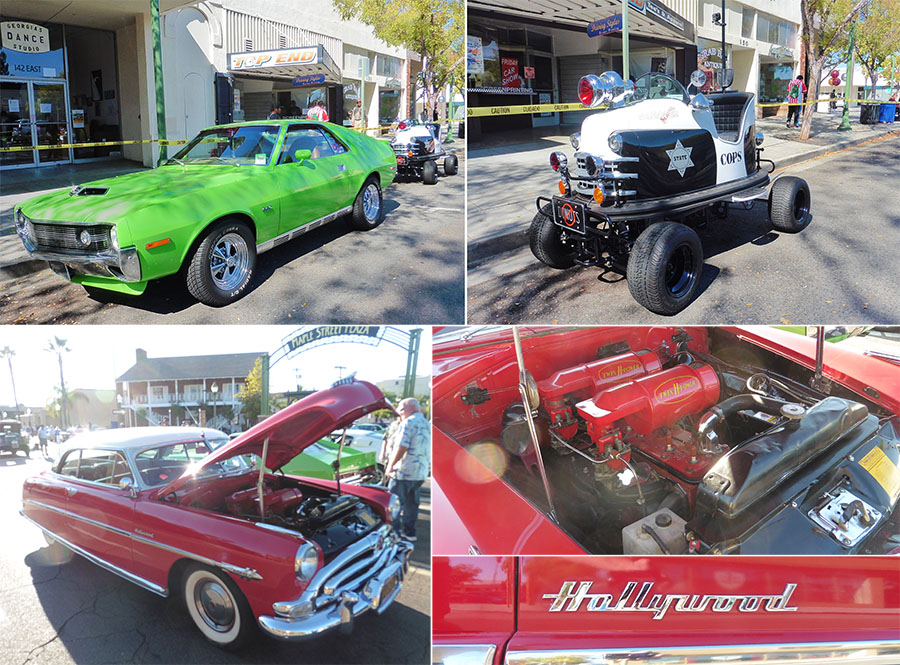 I did have to talk my way out of a ticket.....and I got this Hudson to park next to me.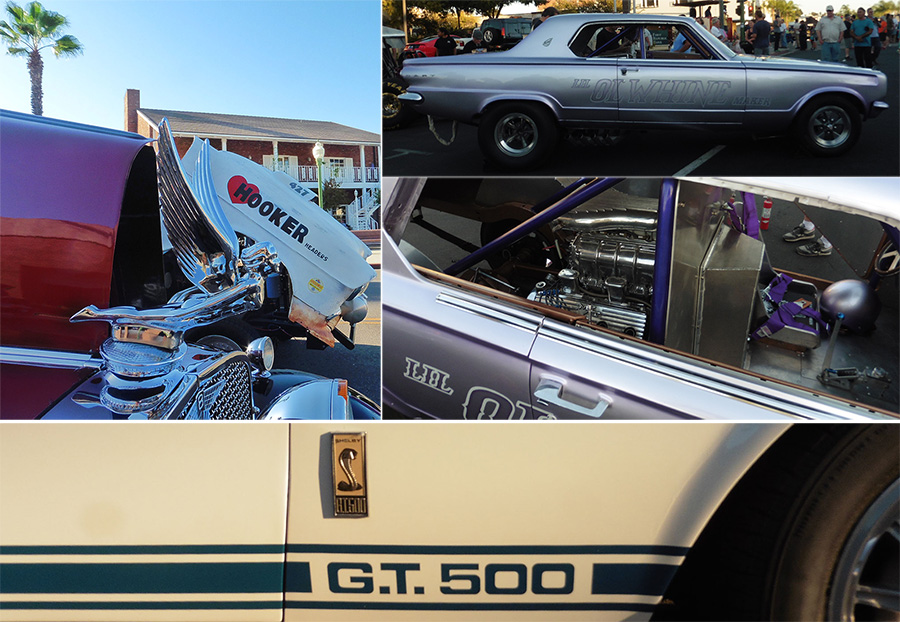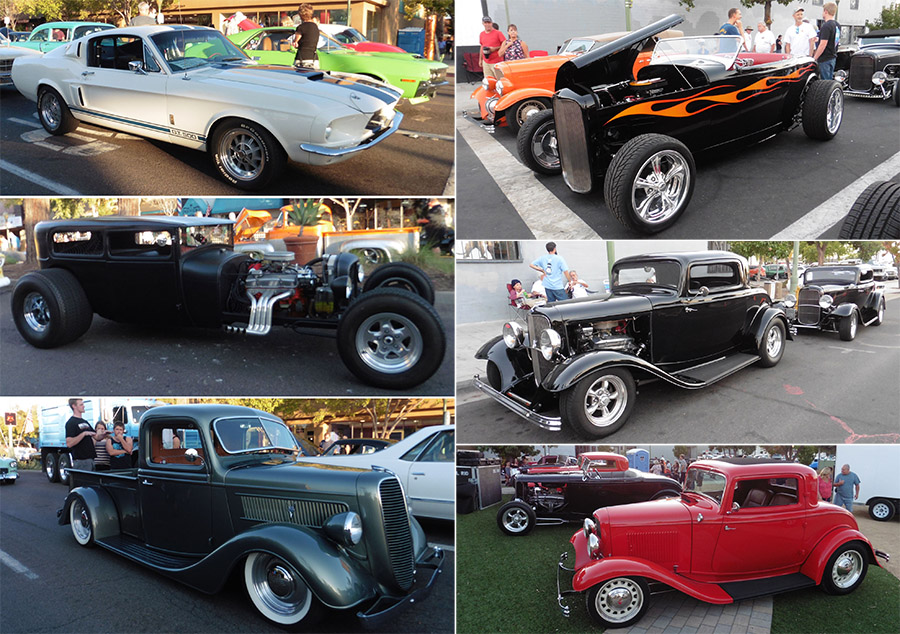 So it was a Good Day, 9 hours on my feet at a Car Show, beats out a Day a work, every time !