Past Events
C & S Corvette Restoration Shop
September 8, 2017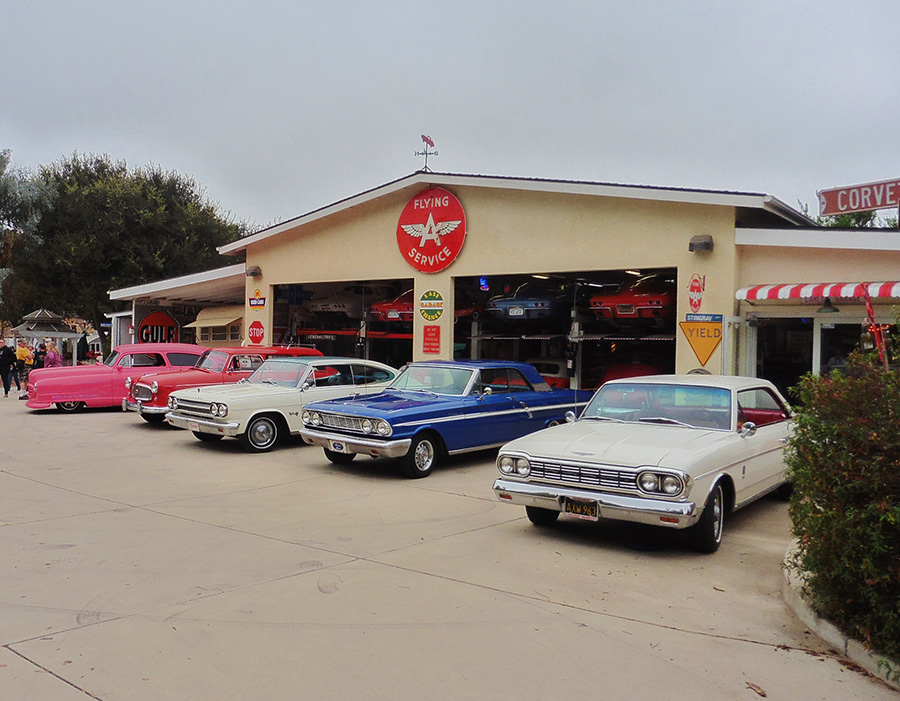 This is where the Central Coast Show took us on Friday, and just like last year, It was "Awesome"! They had an hour and a half set aside for this place, and prior to going, I thought I may hit the Coastal Cruise a little early....after all, how much plastic can you take ? I like Vettes as much as the next guy, but I have a two seater already. I gotta' tell Ya', this place took more then an hour and a half to check out ! Nowhere near what Mendenhal has, but just as Cool !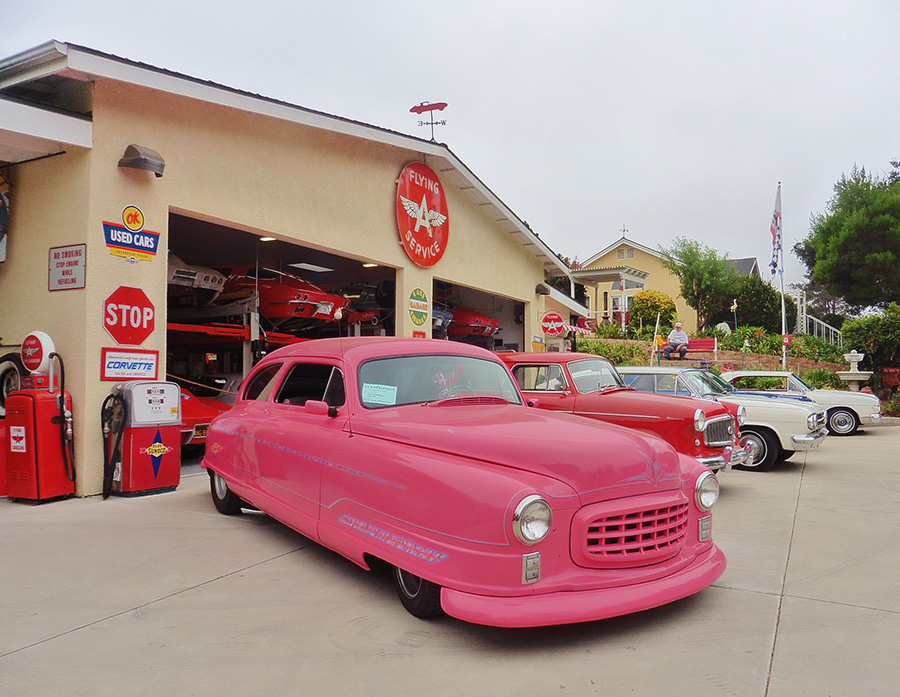 These shots were in front of the main garage, where some of us parked. But the Nash was already there, and Yes, it's Pink, and maybe a little faster then a stock Nash Ambassador ! Carlos & Sherry own this place, and they open it up for Clubs to check out, and we Really Appreciated the Invite ! Super Nice People !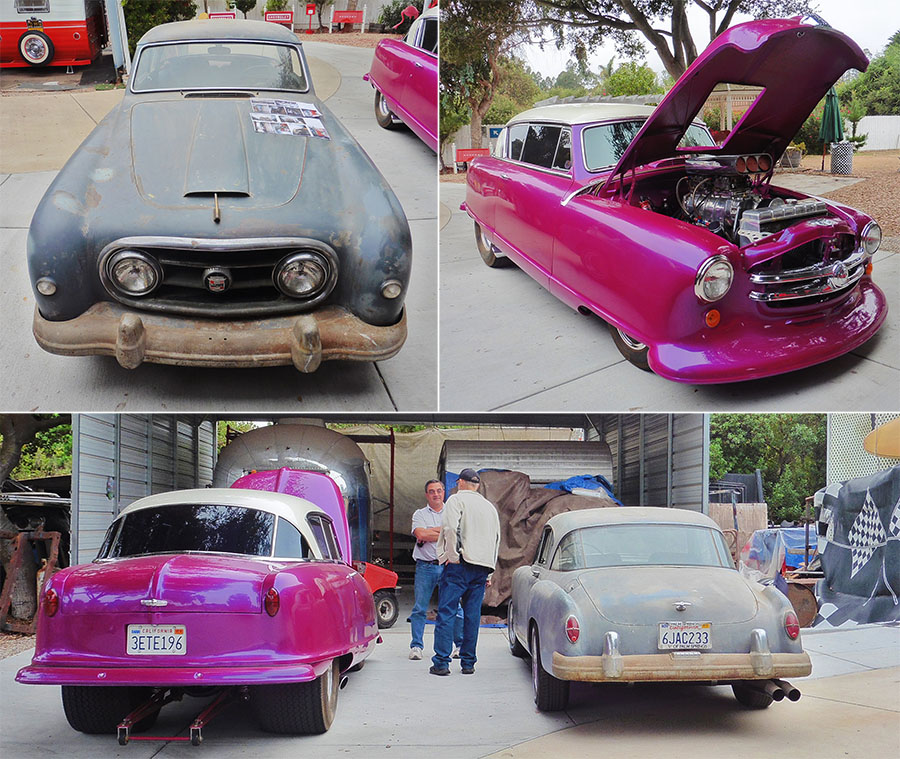 And Yes, that's a Nash Healey, with a four year production total of only 406 made ! And a pumped up Nash Rambler. The same owner on all three Nash's ! Why did I show these first, being this is a Vette shop ? We're an AMC Club, Silly !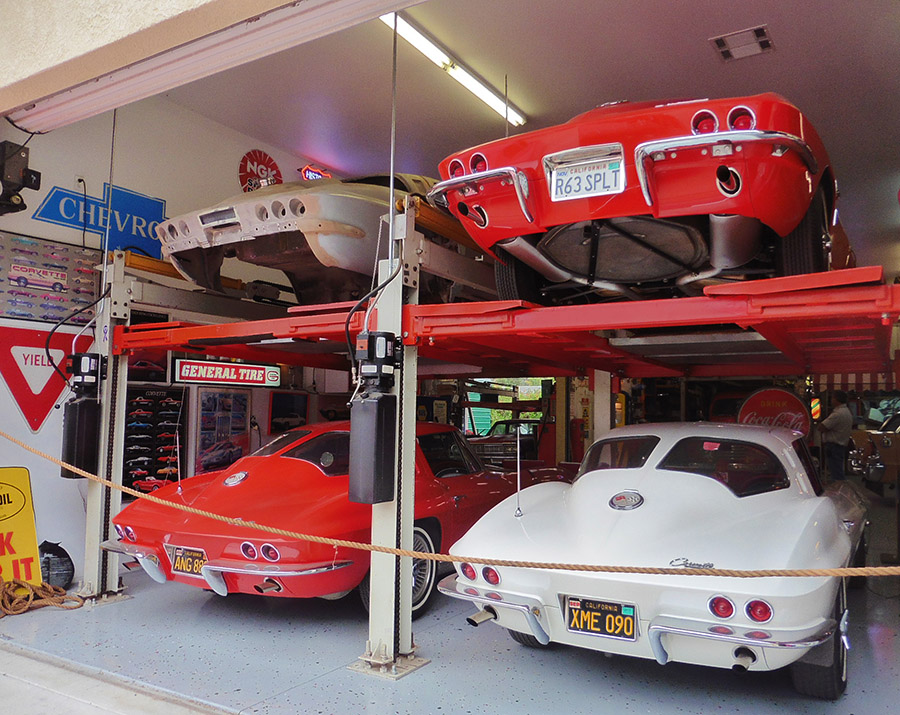 Here Ya' Go, and I think they own all but one of these Vette's ! I wonder if they would adopt me !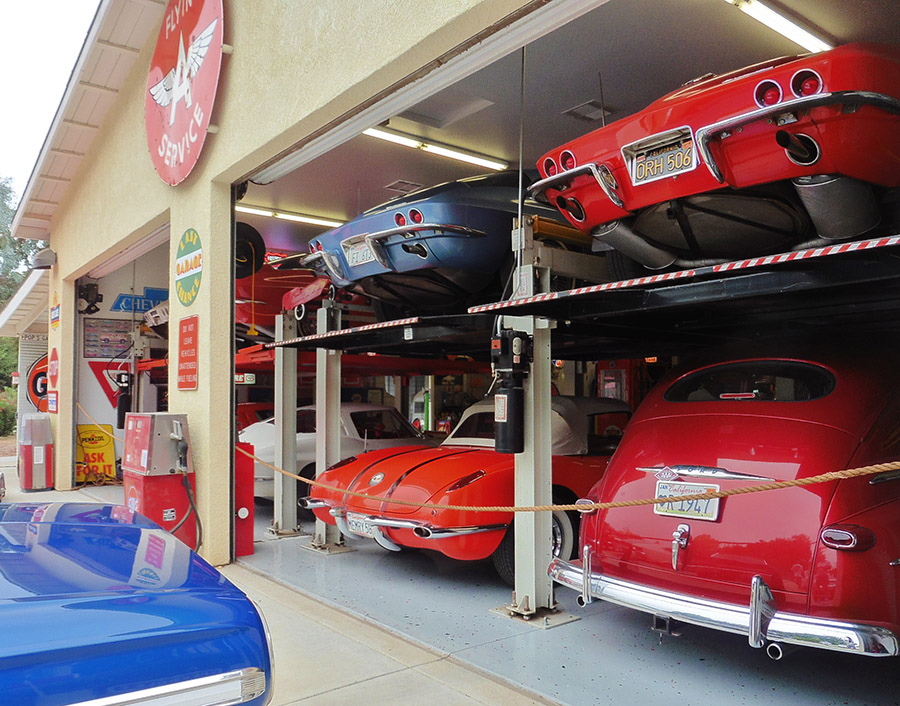 It's amazing to see a set up like this, and all the collectibles scattered around, this isn't just a hobby, this is a Love ! and I can see it.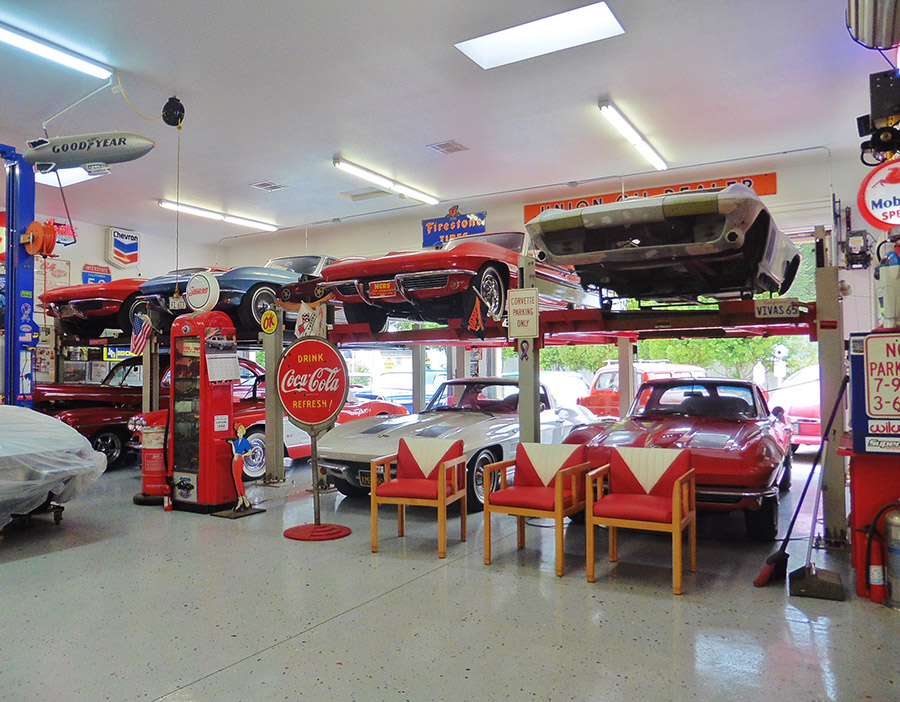 A shot looking out from the interior....where I would probably have my bed....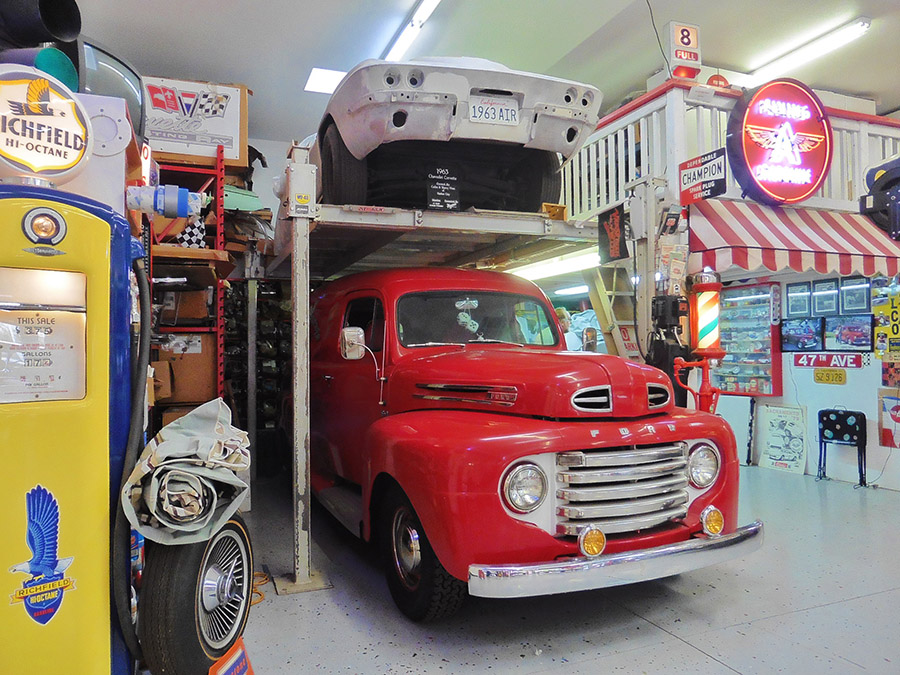 And the other side (of where my bed is).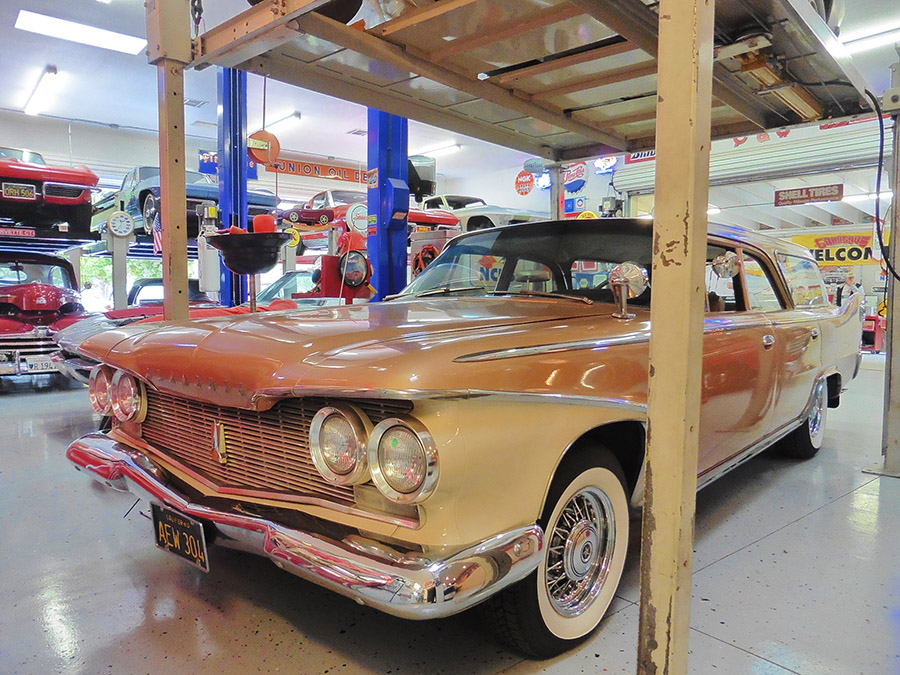 Gotta' have a Wagon to go along with the Panel, someone has to go get parts.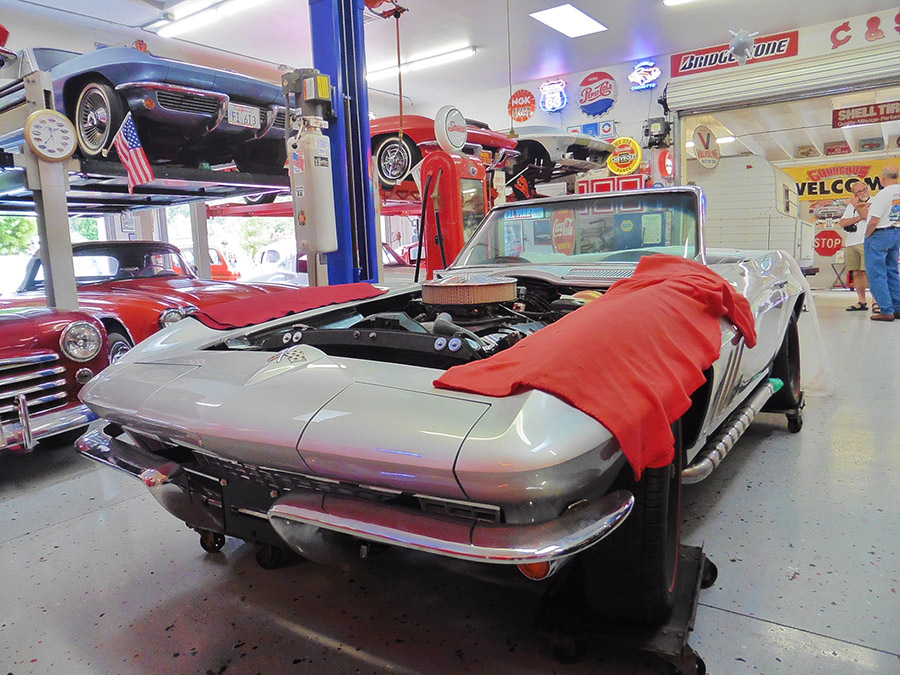 This is the one under repair/restoration....unless they buy it from the owner !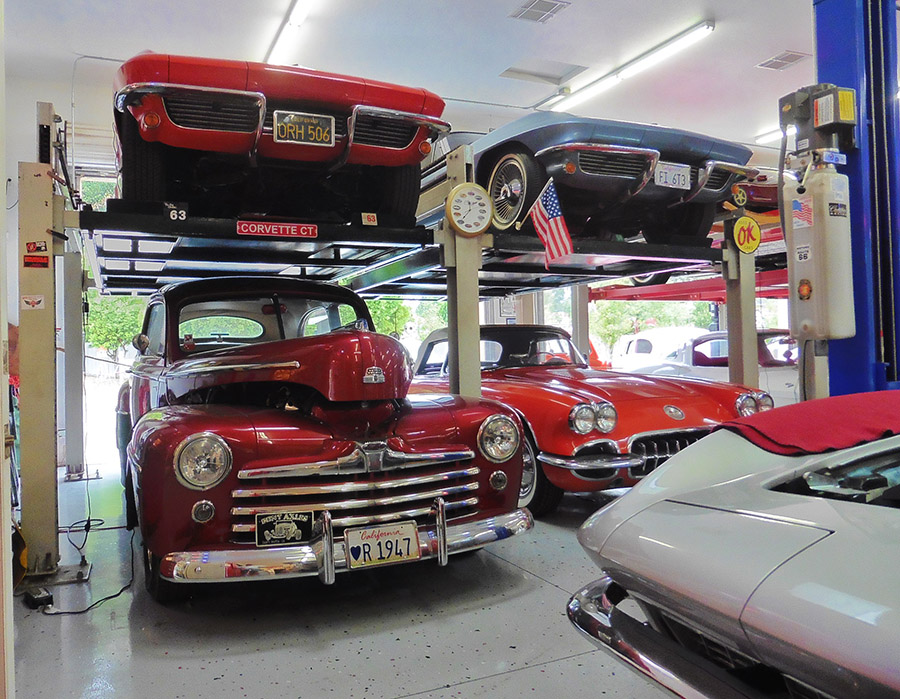 Must be the old Family car !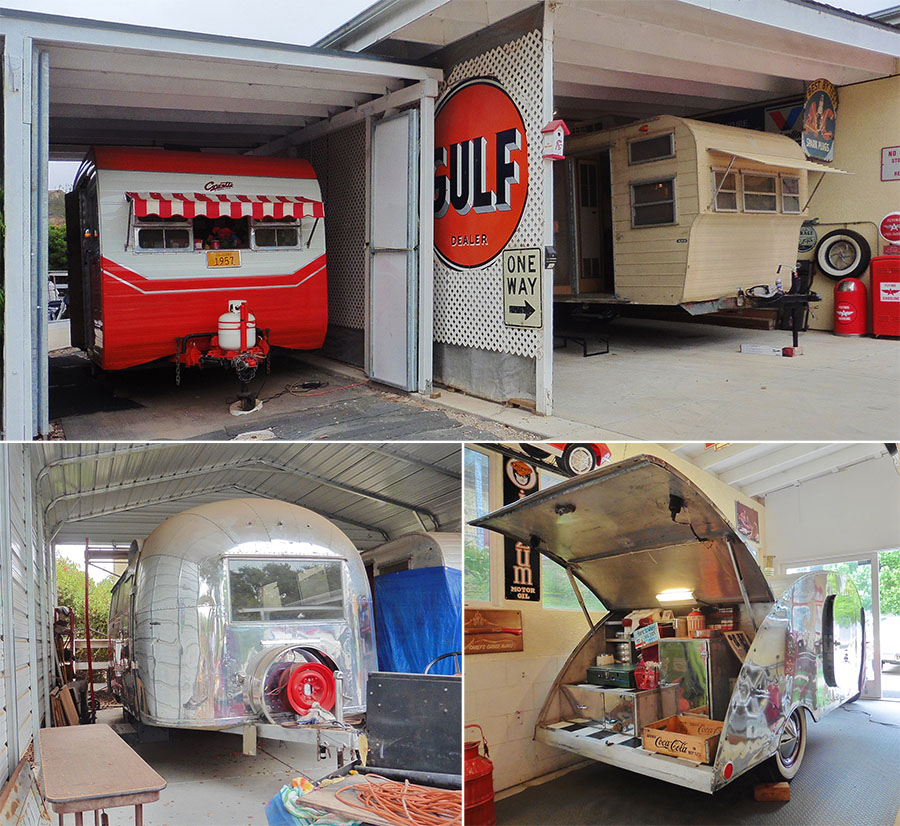 They also have an old Bus out next to the House, so they must do some camping, or trips to pick up more car stuff.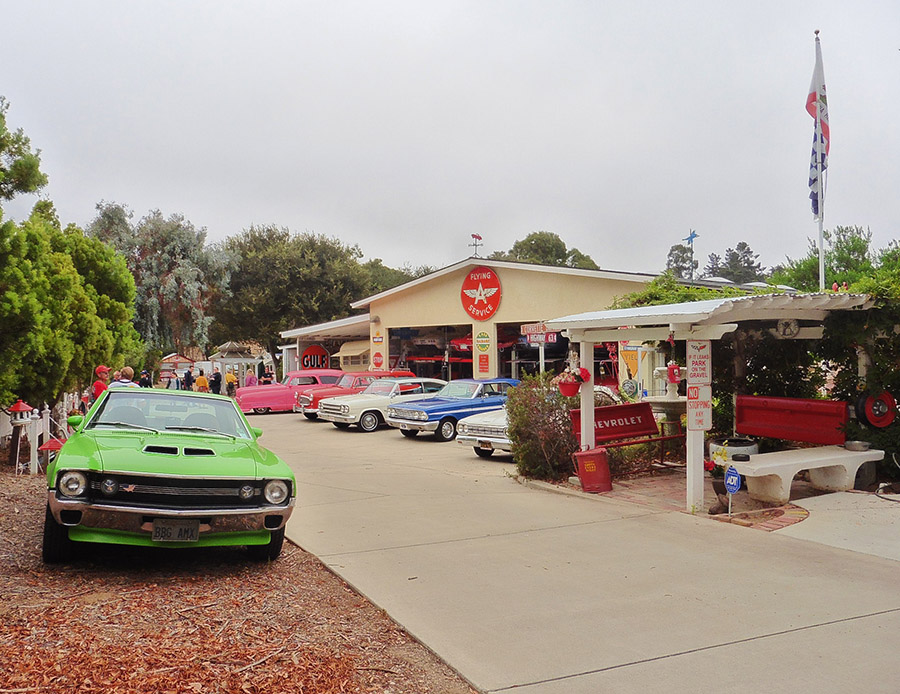 A shot down the driveway, with my BBG off the cement, I didn't want to leak on it, she does.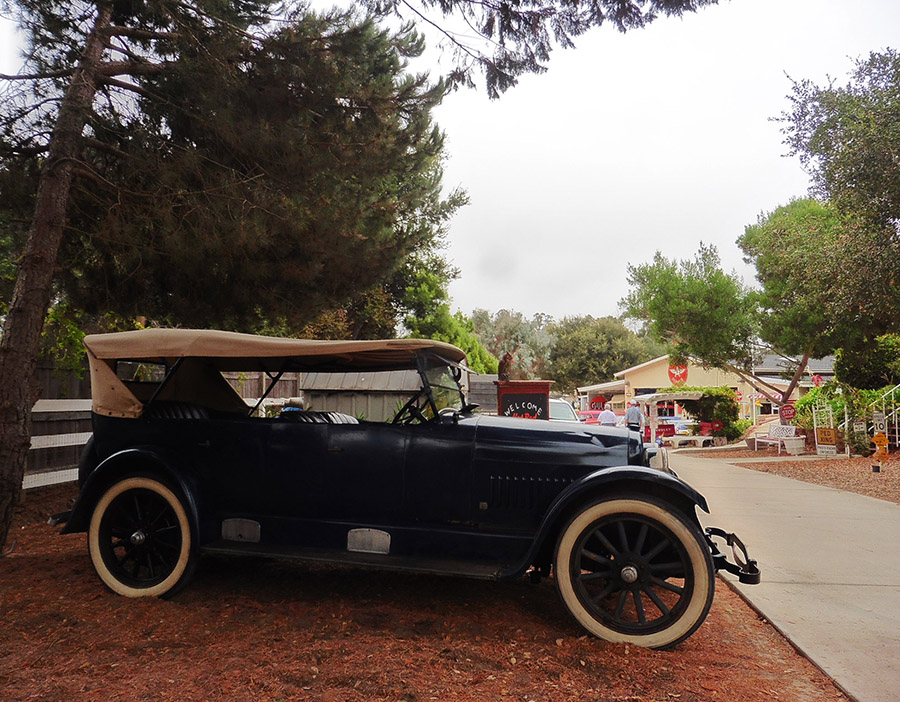 Top of the driveway, with the 1924 Nash representing Well ! No matter where we went, this car with a top speed of 35, always pulled in before we all got parked !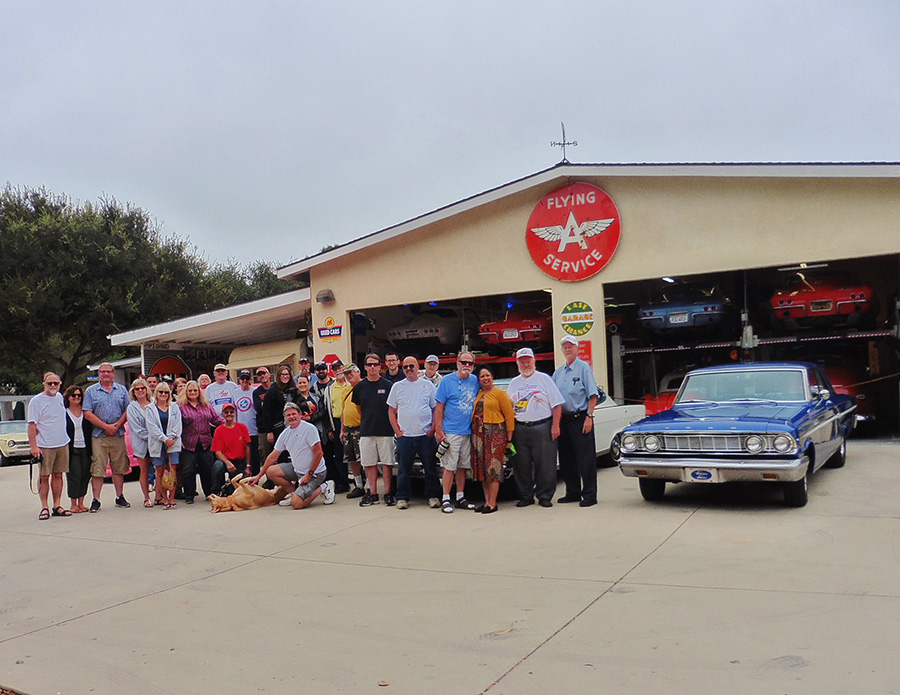 Had to get a pix of all of us together, at the end of the tour. I'm not sure if they can top, or even match, the last two years for the Friday Cruise.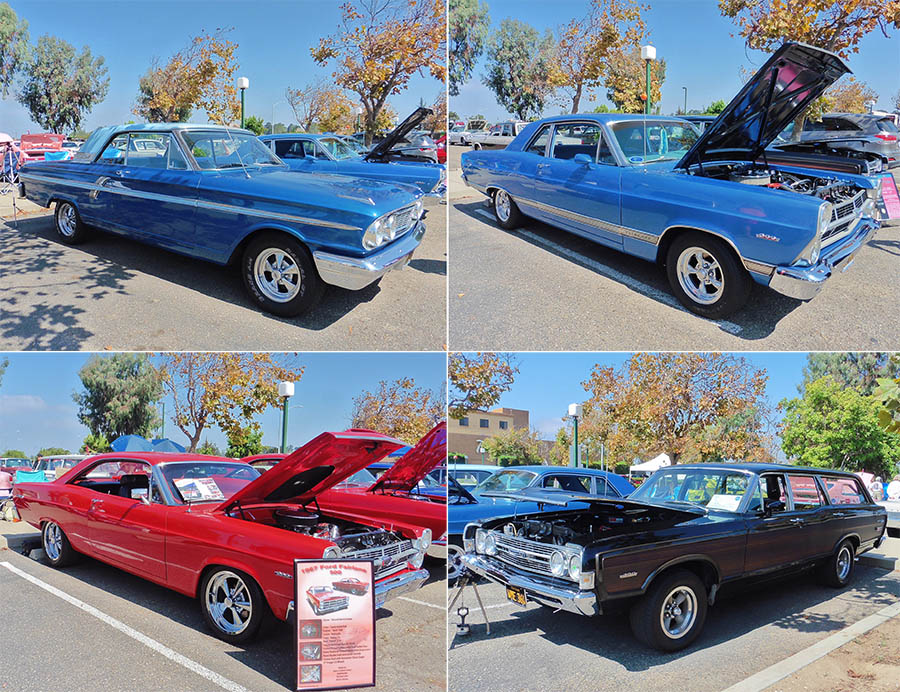 Fords? Yep', Dave & Katy also have a Fairlane, and belong to the Club. When they couldn't get the places they wanted for their yearly show, we talked them into looking at the same place the Central Coast Show was, they had the room.....So....they ended up here as well, and brought their AMX And Fairlane ! Too Cool !
Some Very NICE cars here as well...and some of them, I think....got AMC 390's in them ! (everyone always thinks Ford made the 390)(HAH!).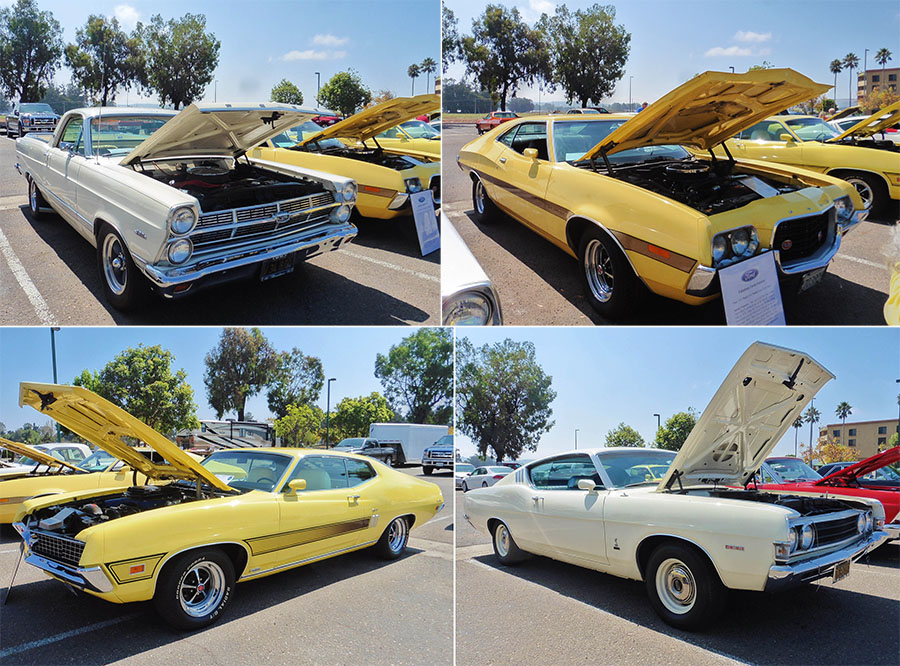 I always liked the Torino's.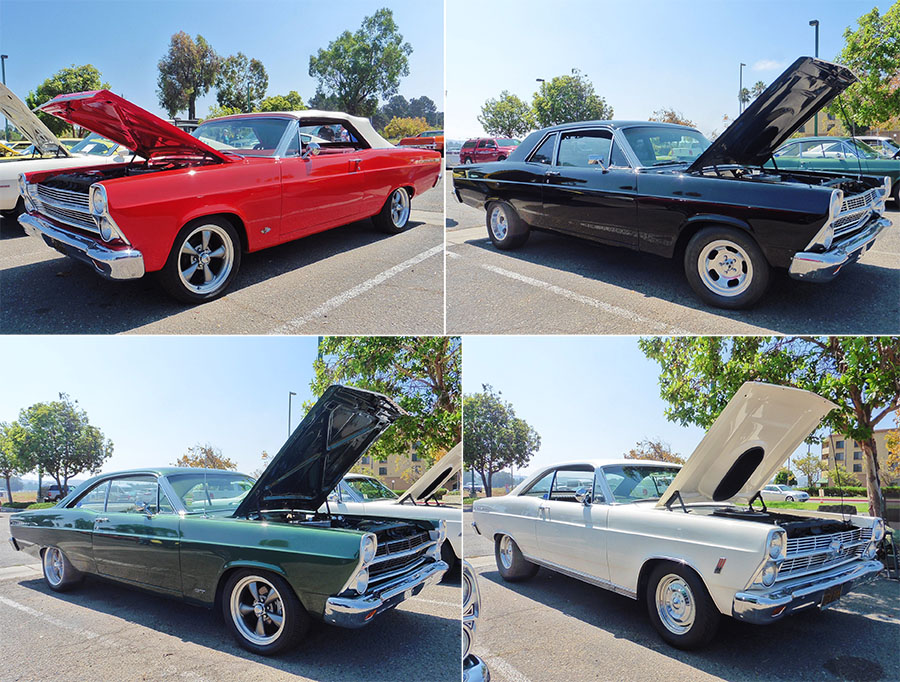 Nice !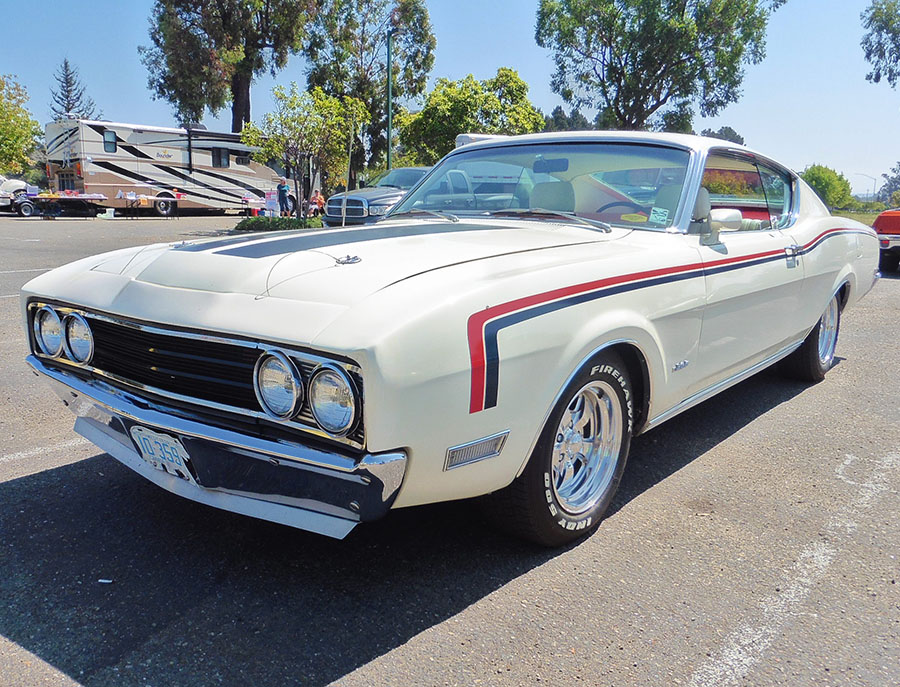 Talladega Mercury ? Actually, Yes, though this one is an Award Winning Clone, and it's signed by a bunch of Ford type people.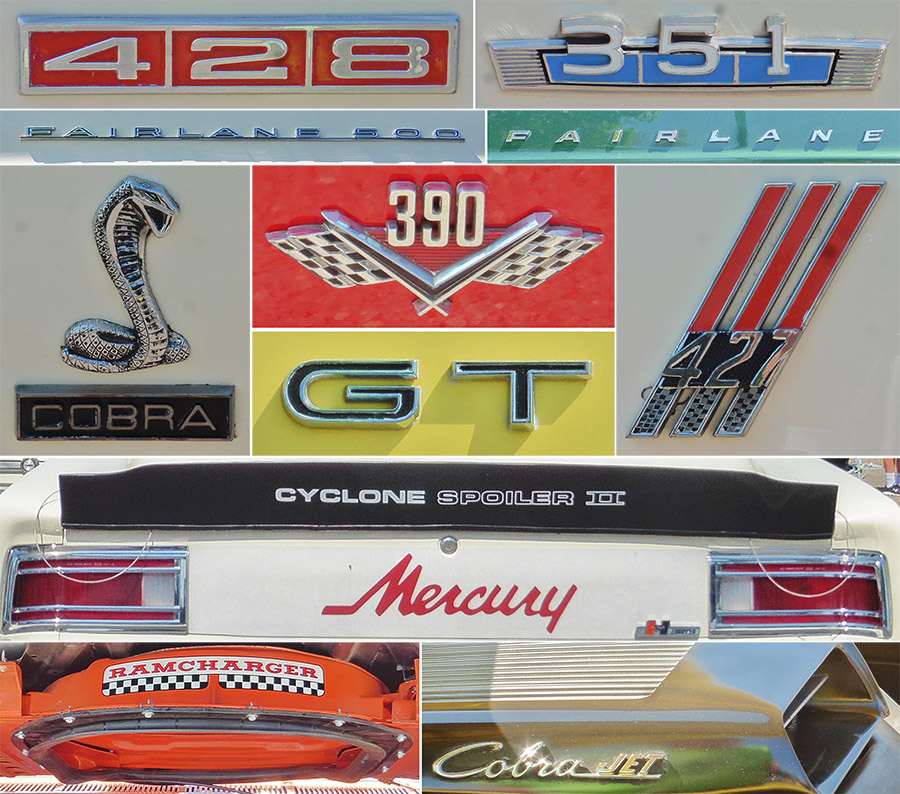 The Fairlane Show was on Saturday, the same time & Place the AMC Show was,and it Worked out Nicely ! Can't wait till next year !