Past Events
Picnic by the Bay
August 27, 2017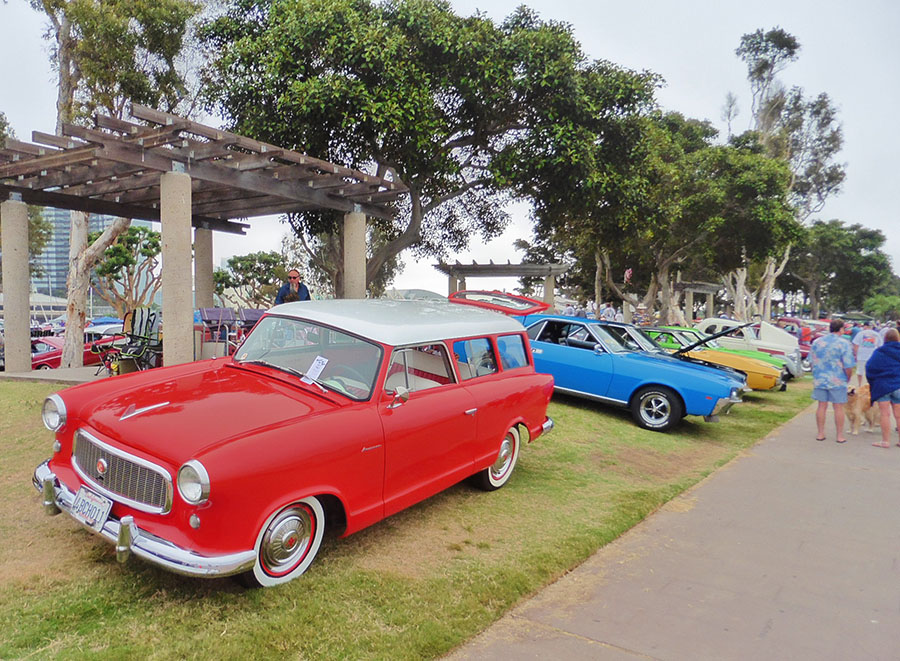 We only had 4 cars here....we've had as many as 8....but! this little Red baby Nomad pulled in behind us, and I asked him if they wanted to park with us, and they did ! Norm & Elaina, Great people, funny & friendly, they way we like it ! Hope they cruise with us sometime !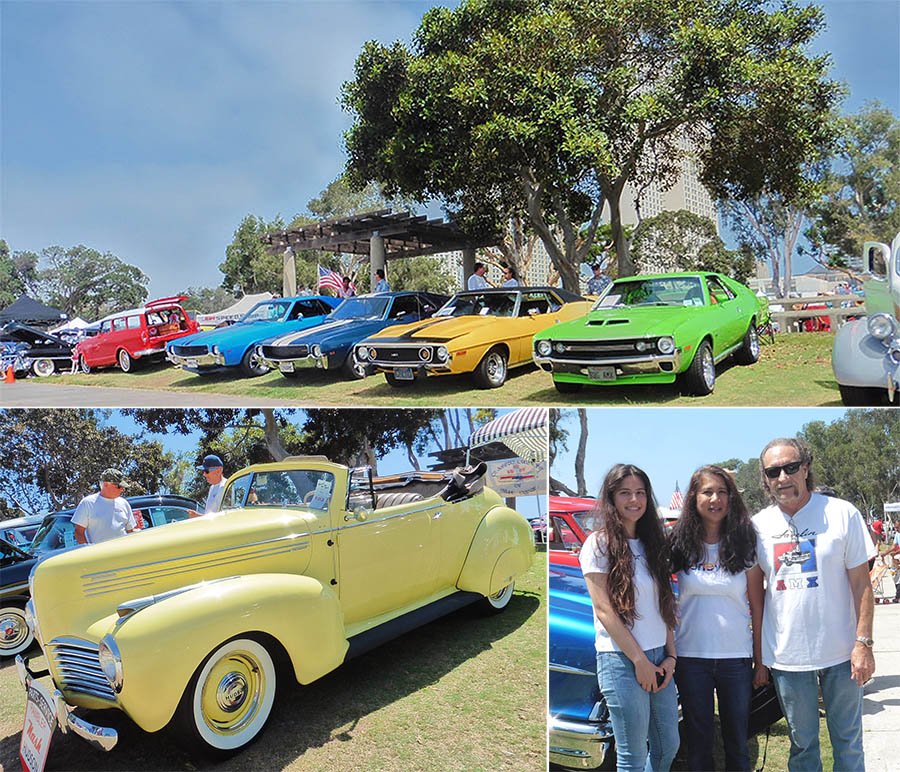 We were right on the boardwalk, by the Bayside, hot day, with a nice beeze. I forgot the Lady's name that owns this Hudson, but she's very excited to have it, and has shows lined up till who knows when ! Richard talked his wife Cecelia and daughter Katrina into coming down for a little bit before she heads off to College.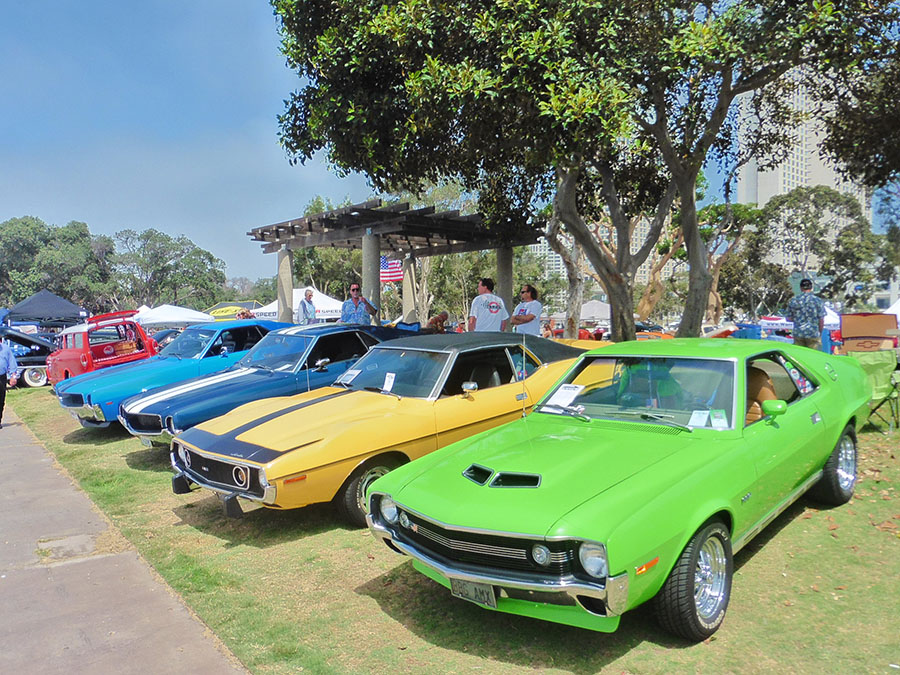 So we have my 70BBG, Gordon's Yella 74, Richard's Aqua/Blue68, and John's Blue69 (he's fixing up a Red 68 for Shelley!), and Elaina & Norm's Red & White 54? American. So it ended up being 6 AMC family cars here, and that's good at any open show !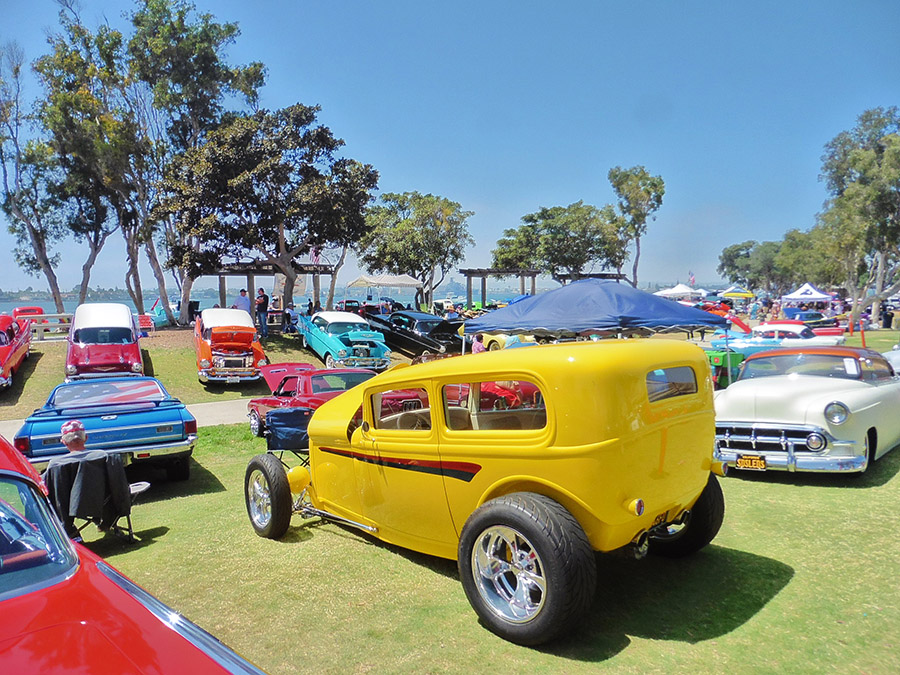 Just a shot from the a little hill towards San Diego Bay. I love this place for a car show ! We are actually on a Peninsula, with a boat harbor behind me. there's around 400ish cars here, it's not even full.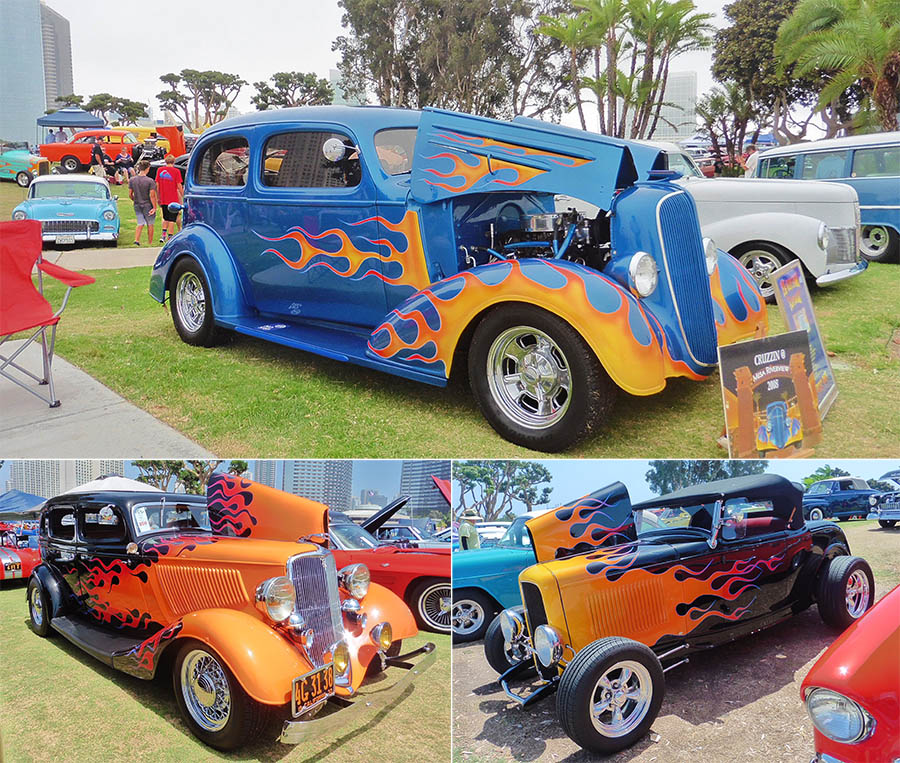 I Love Flames on the old Iron.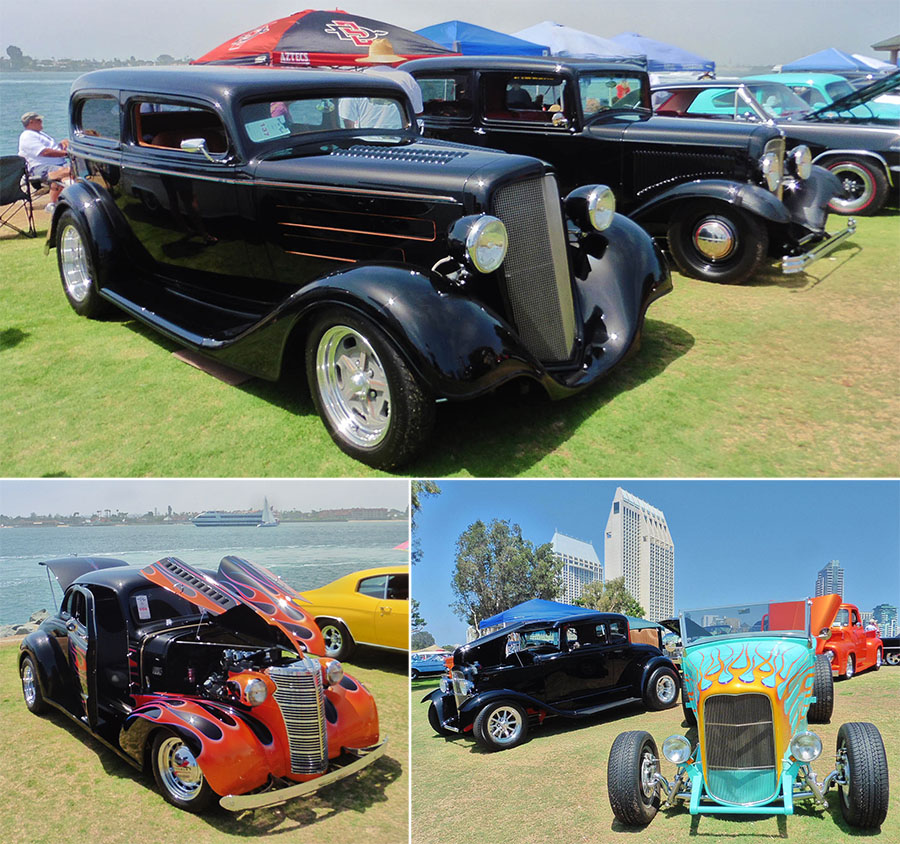 This is a Tri Five Chevy Club that put's on this show (Classic Chevy's of San Diego), but I really didn't get pix of any, I've seen them all a lot of times, and I can only put 20 pix on here without problems, so I get picky sometimes.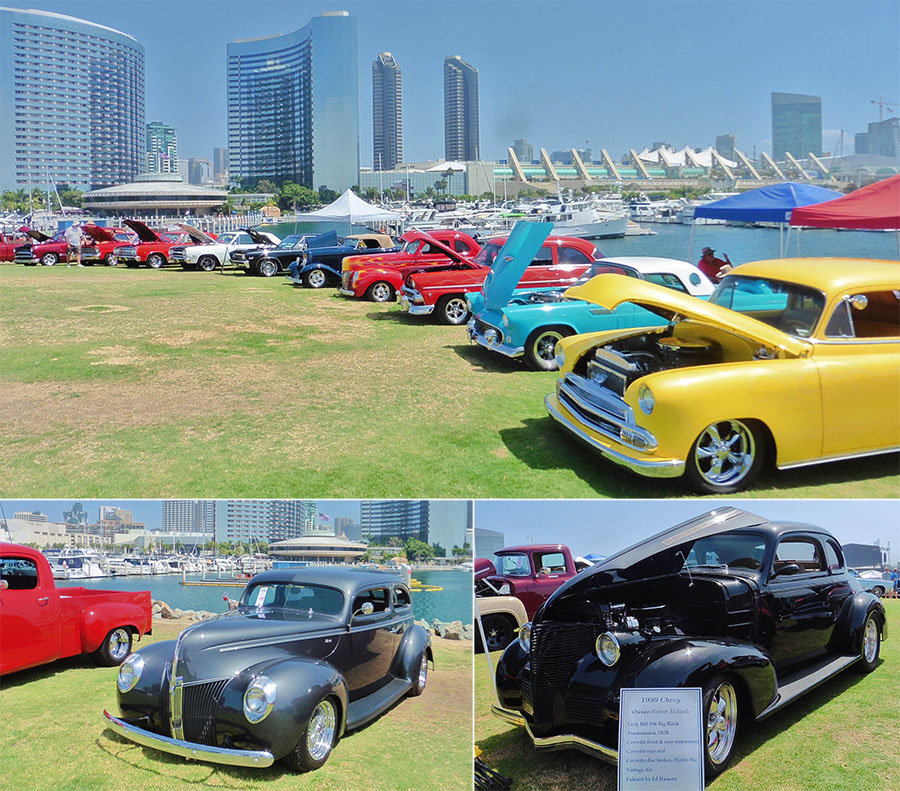 This is a row around the tip of the park, like I said, water on three sides.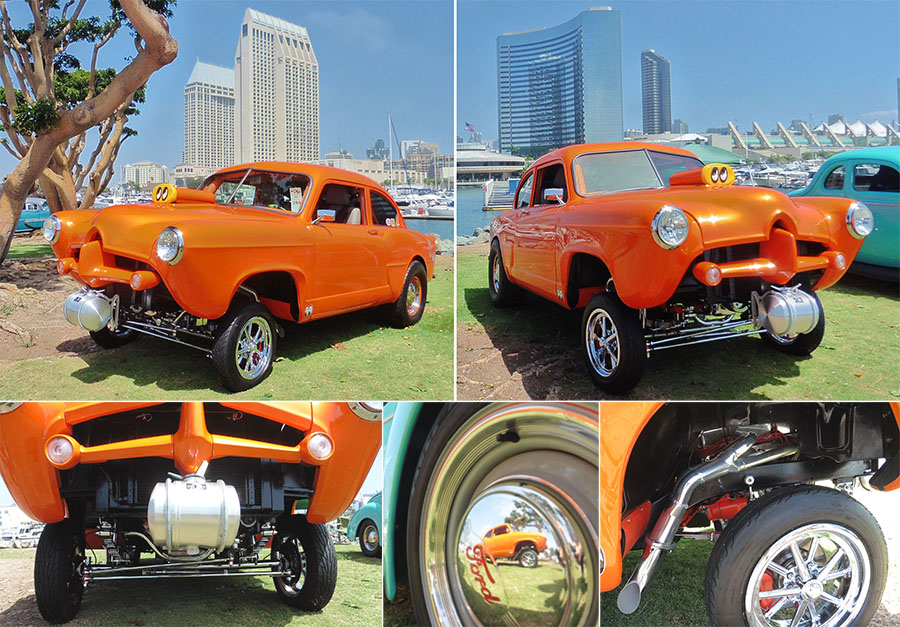 I also Love Henry's, and to top it off, it's a Gasser ! Who doesn't like Gassers !?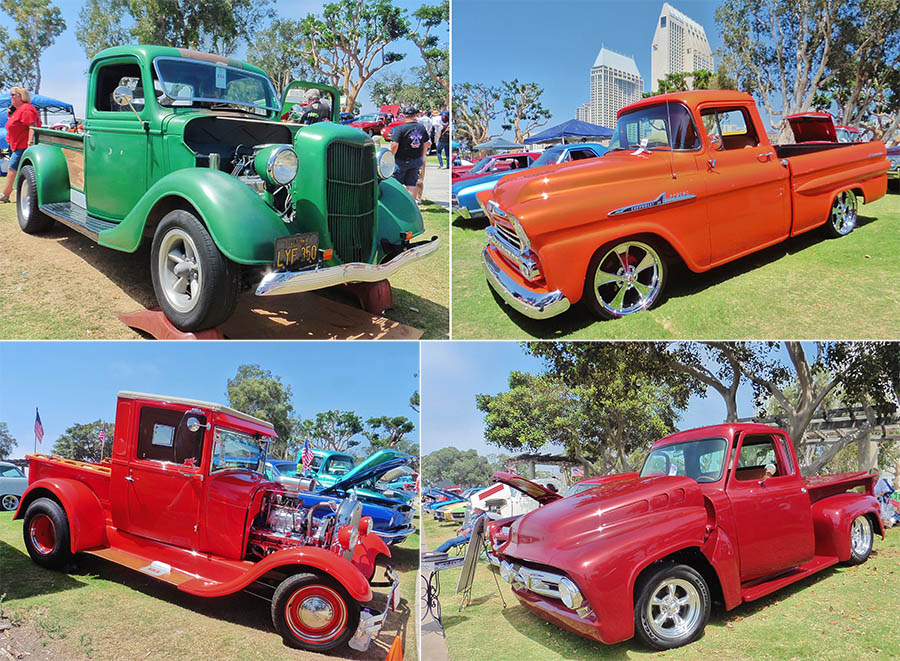 Always a few nice trucks out and about.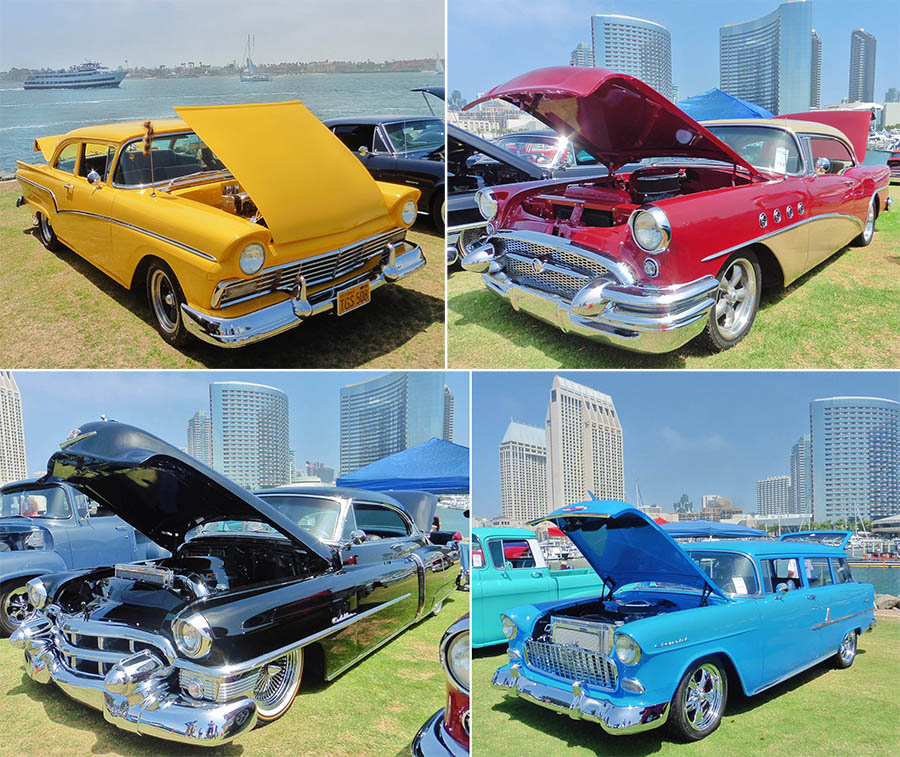 Enjoy !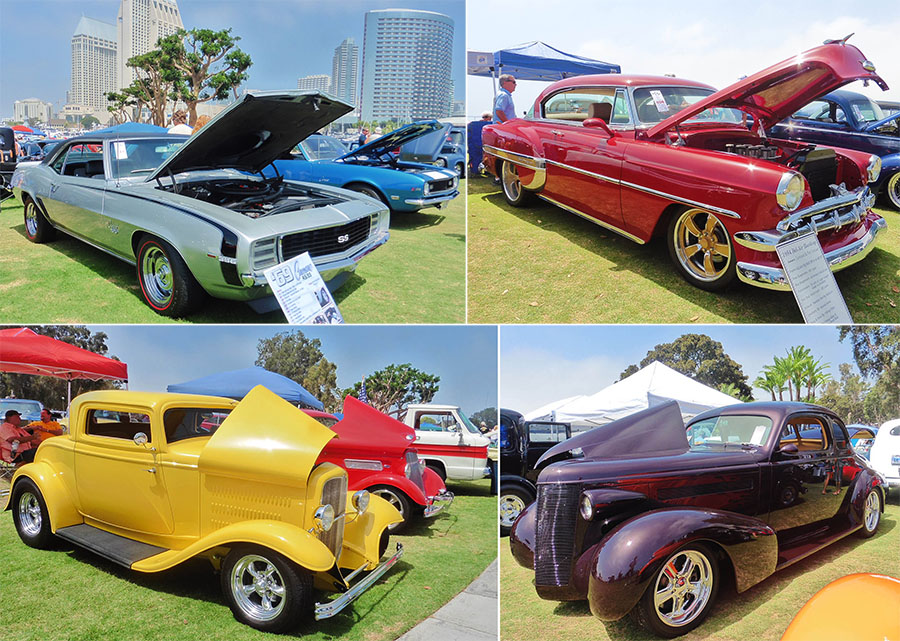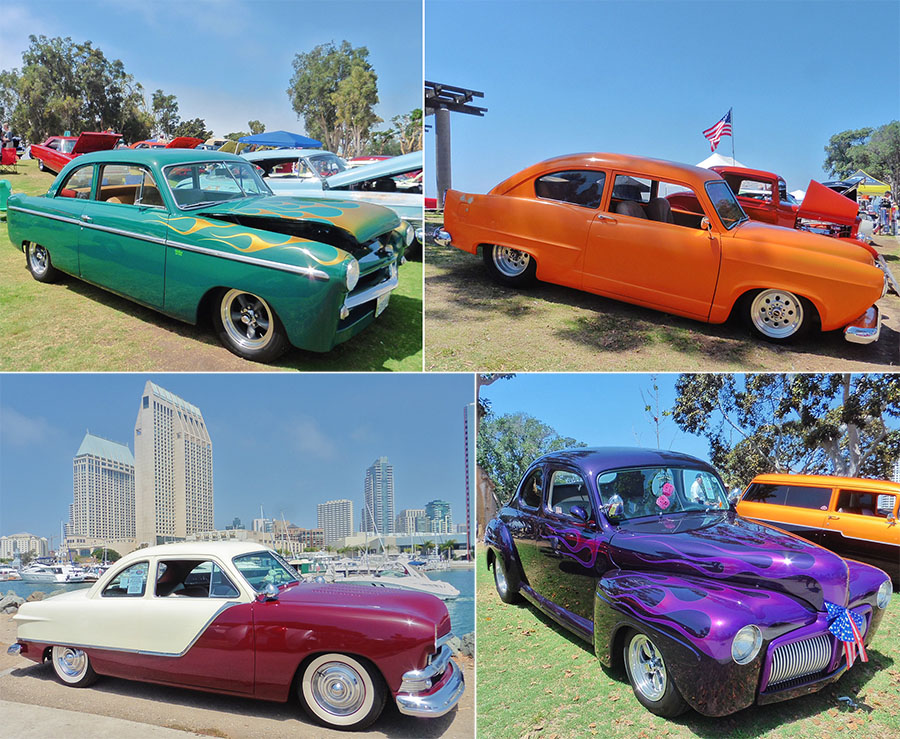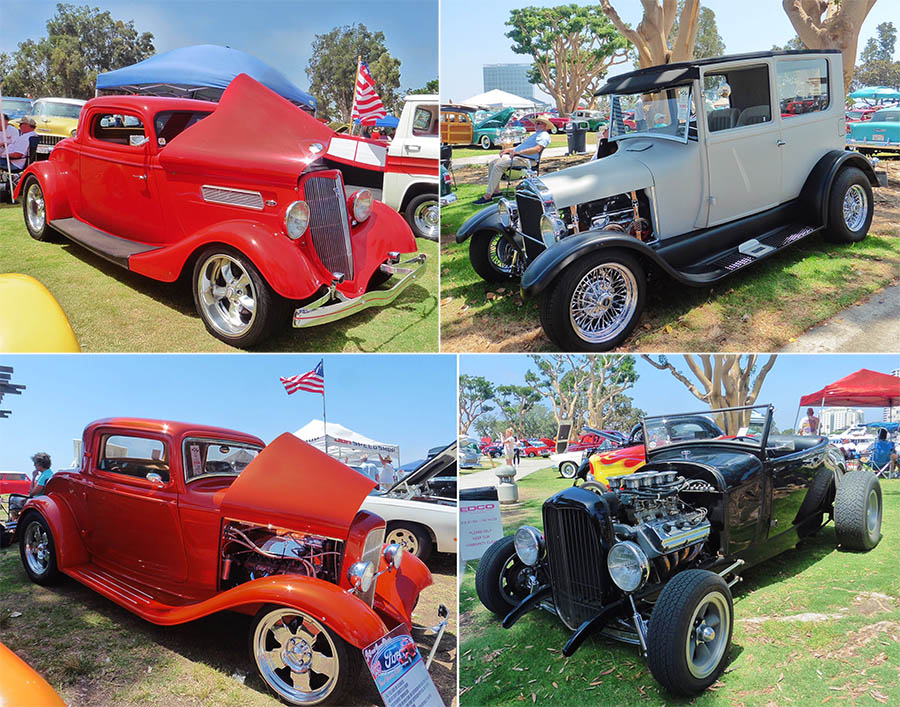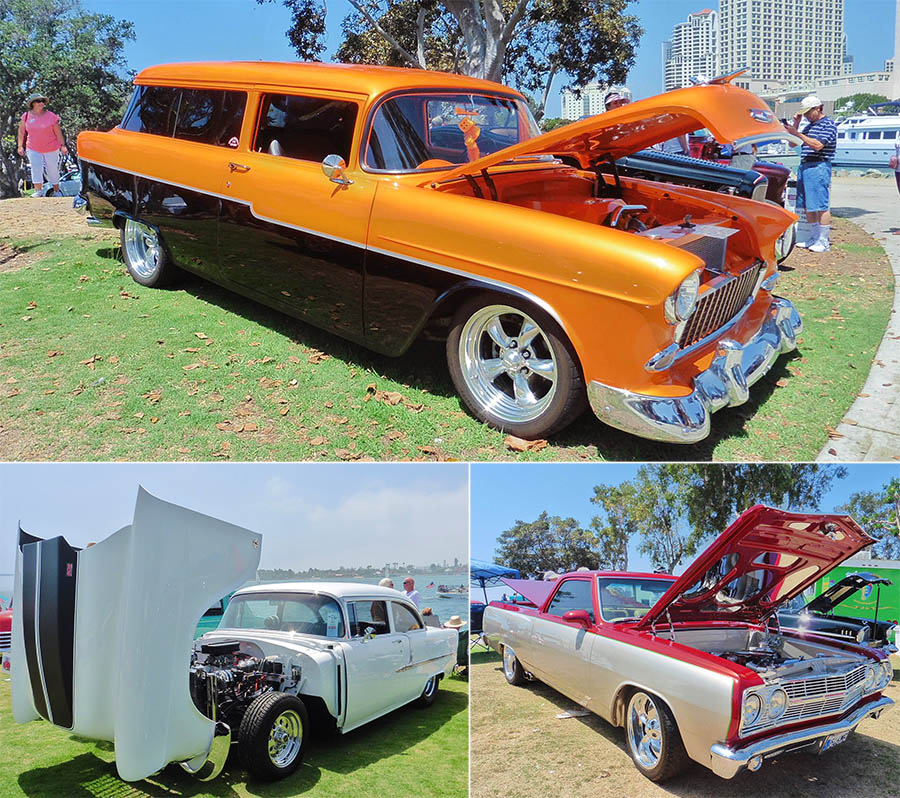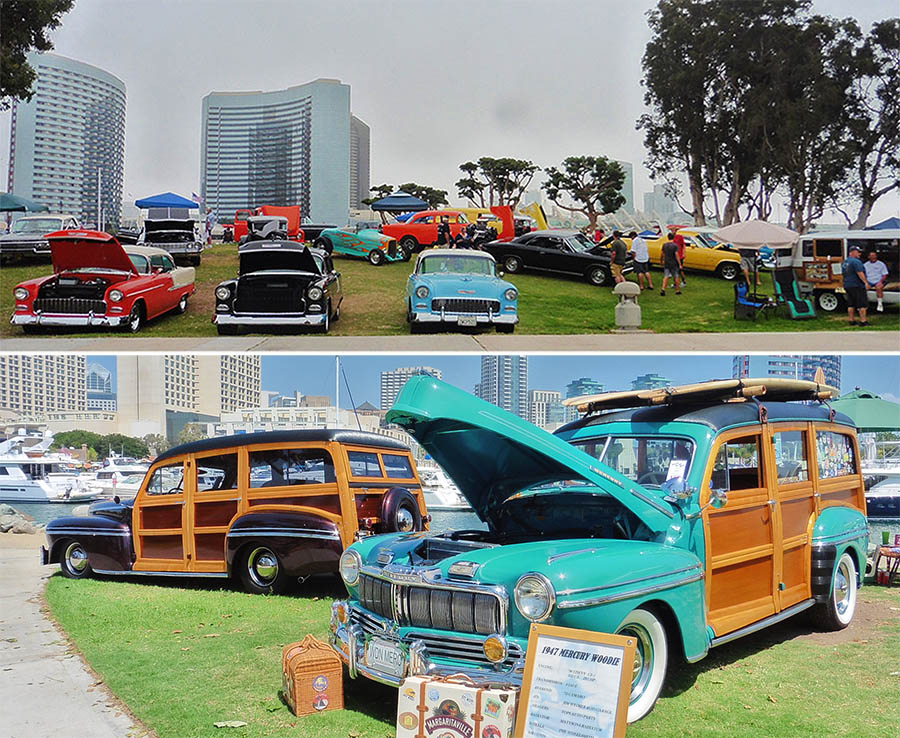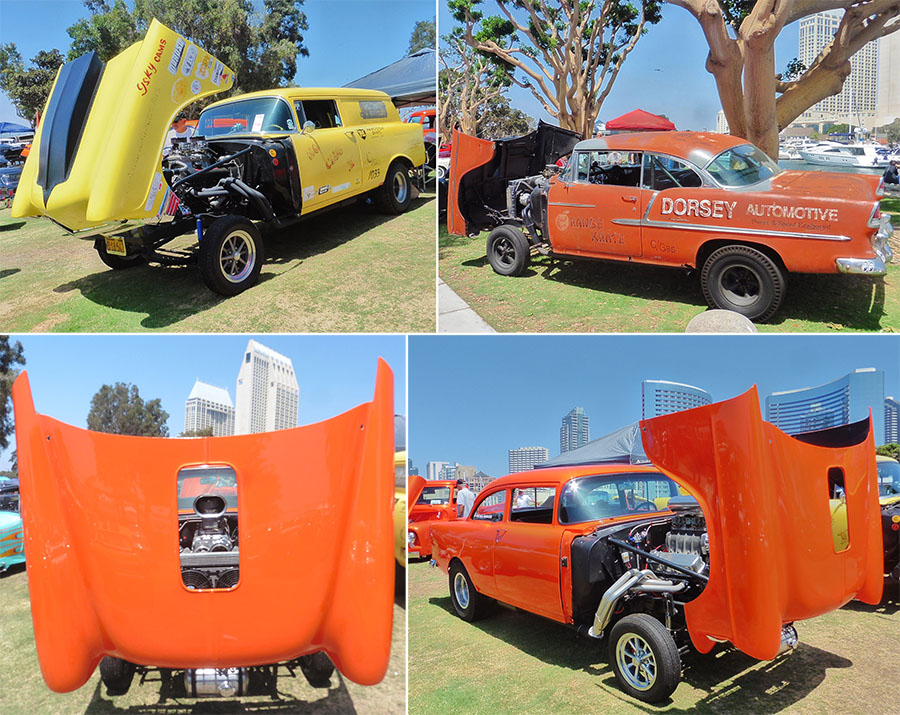 Did I mention I like Gassers !? and they have a Gasser night at Cruisin' Grand, Sept 15th ! I'll have pix posted for that !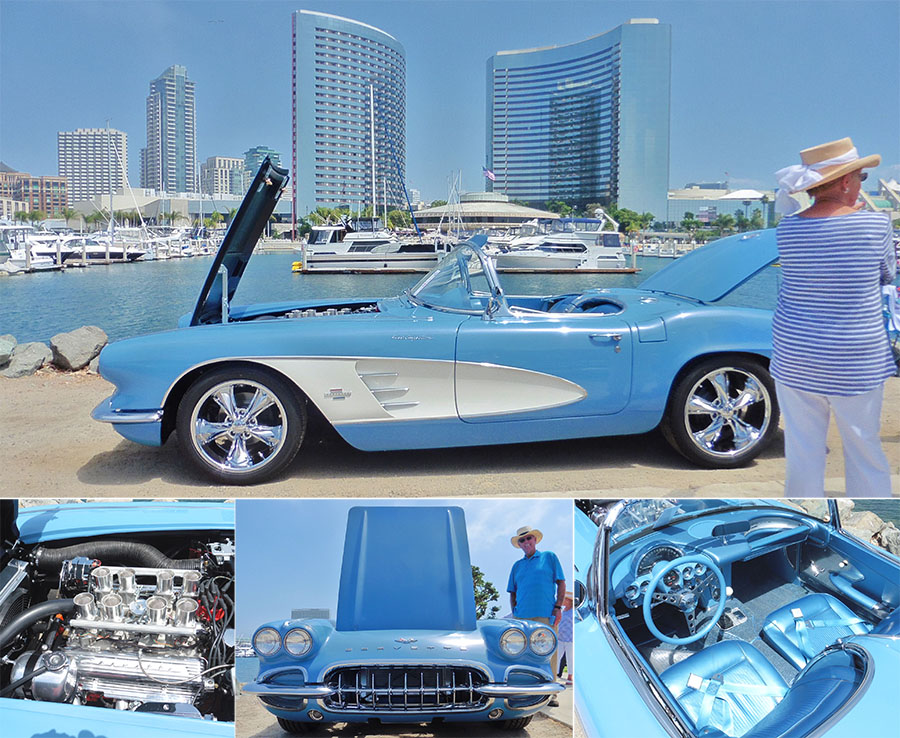 I heard the guy in the pix just finished this little plastic car...Oh My God, It's BEAUtifull !!!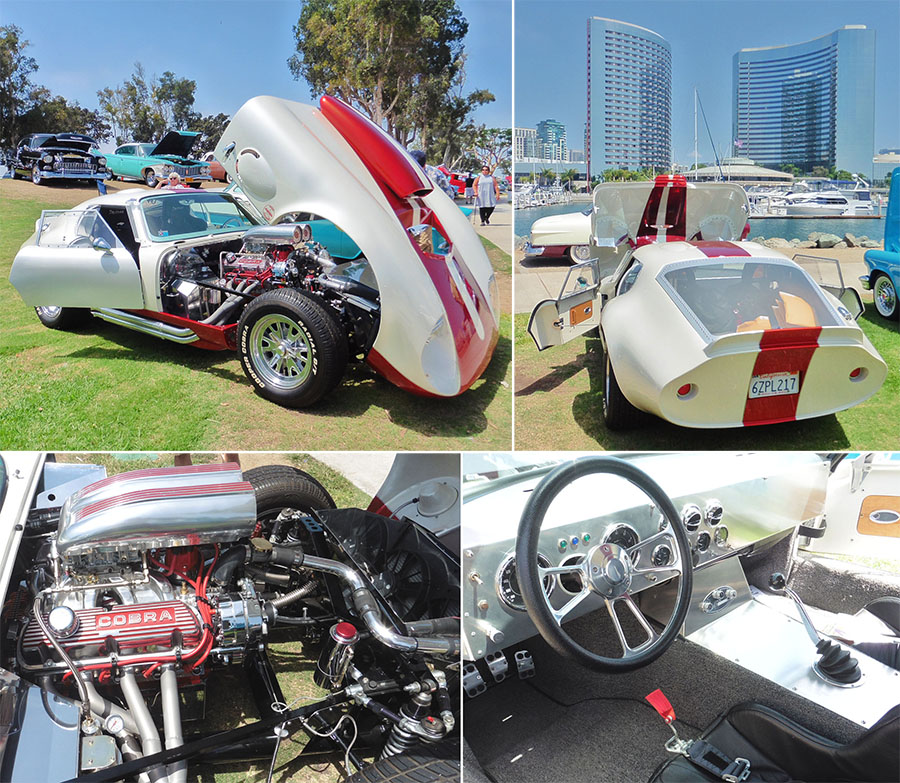 I'm a Cobra Fan, but I can't fit in a Daytona, so sad.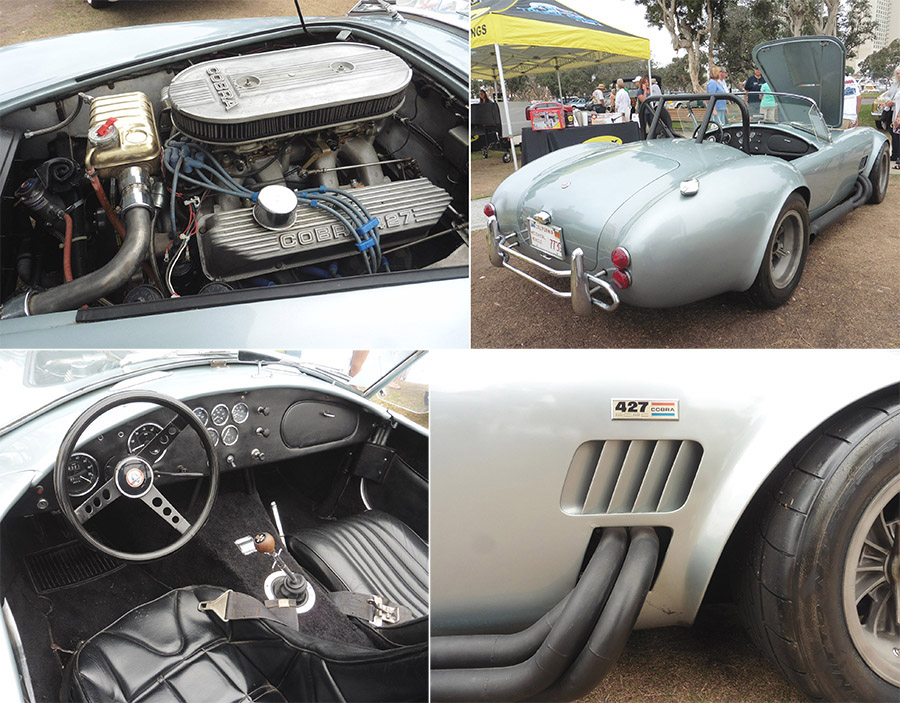 These are all parts of the type of Cobra that I'm in Love with....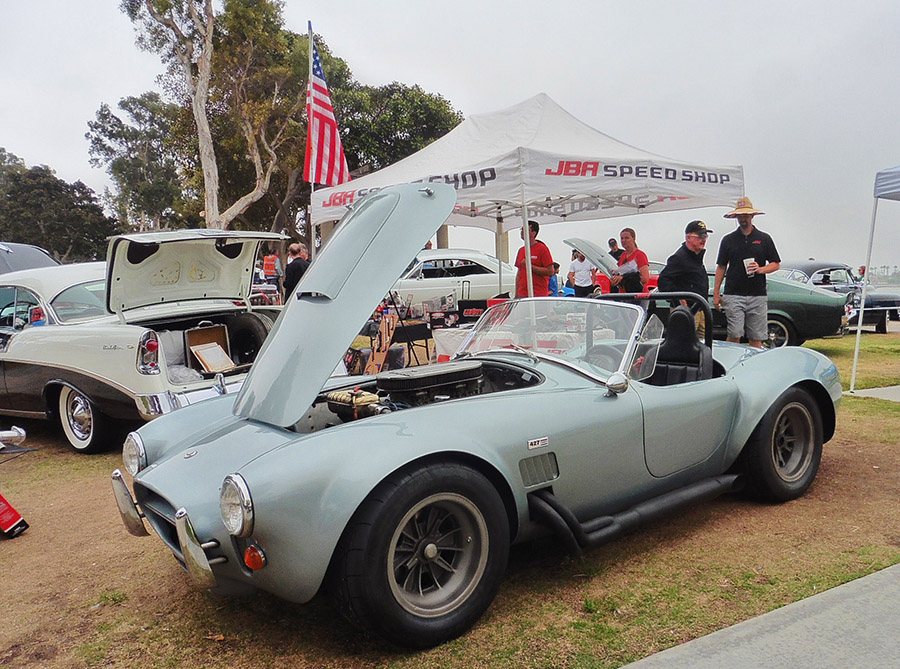 And this is a REAL ONE ! it's like a Million Bucks, or more, sitting there....