Past Events
Cruisin' Grand, June
June 2, 2017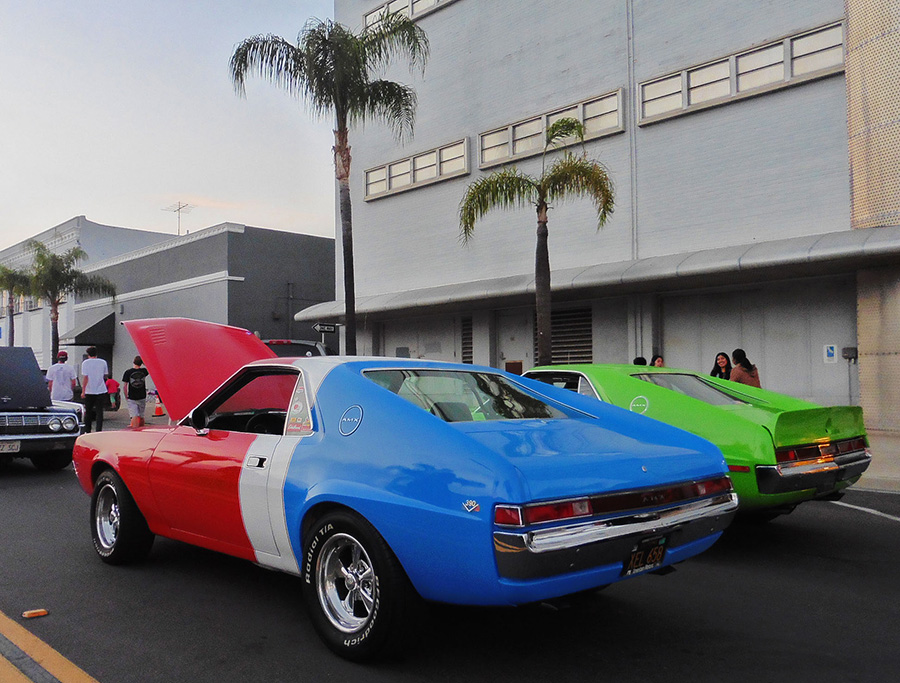 Haven't had the energy to get out here much, between my hip hurting and work kik'n my A$$....but I picked a good night to go ! 4 of us were here !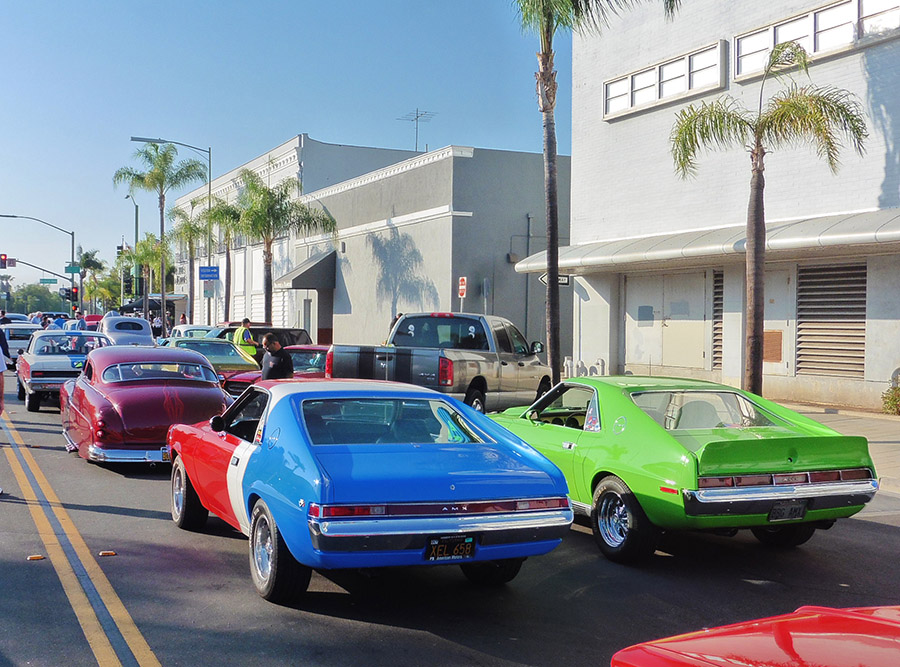 Allen with his RW&B, Steve and his SCRambler, Terry with his Golden Lime, and my BBG.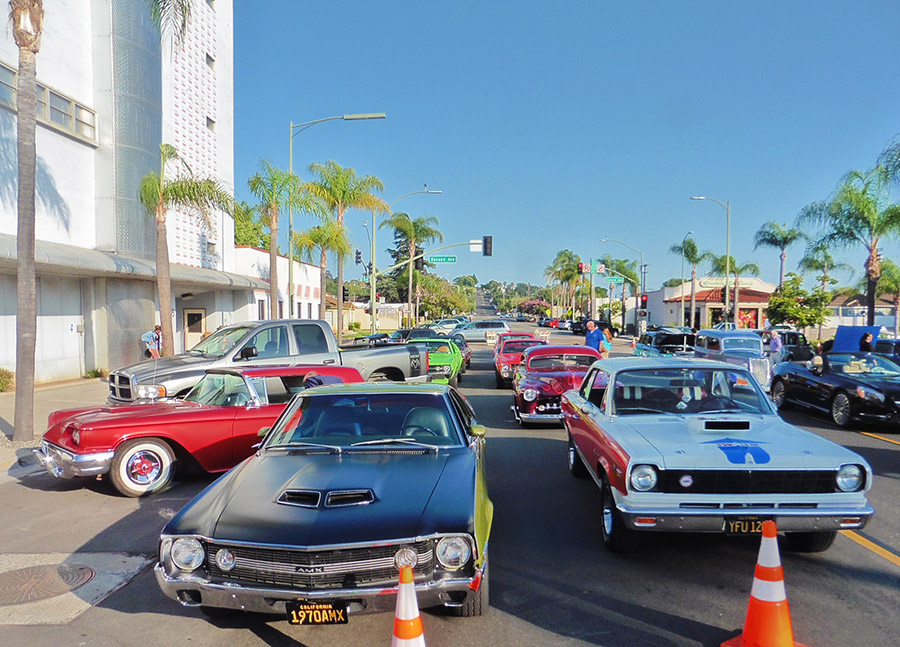 We got to park fairly close, I was last, but got to park next to that Beautiful RW&B !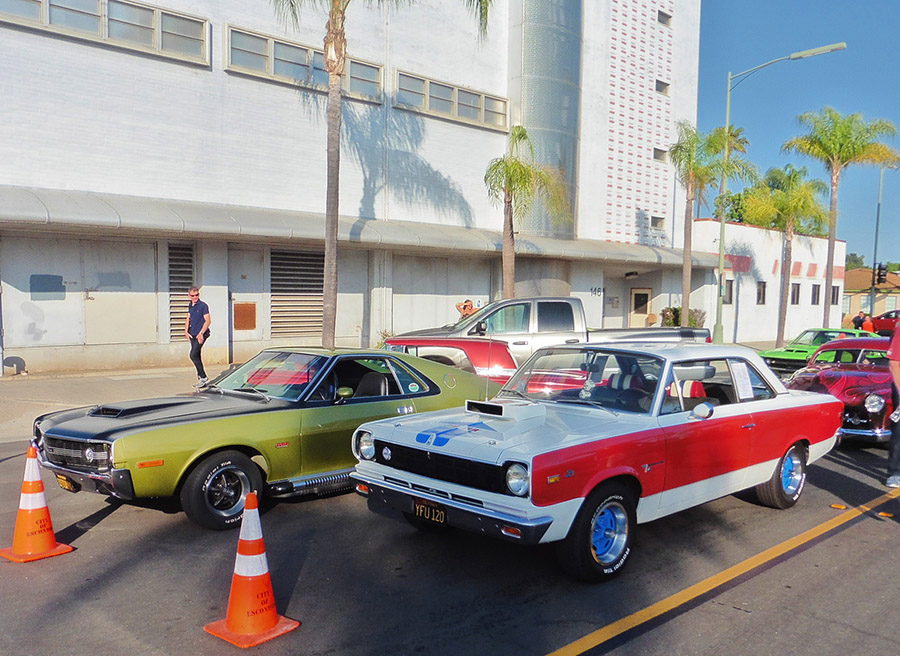 I found out the San Diego Mopar Club is here on August 11th, & AMC's are Welcome to join them ! I hope I can get people to come out !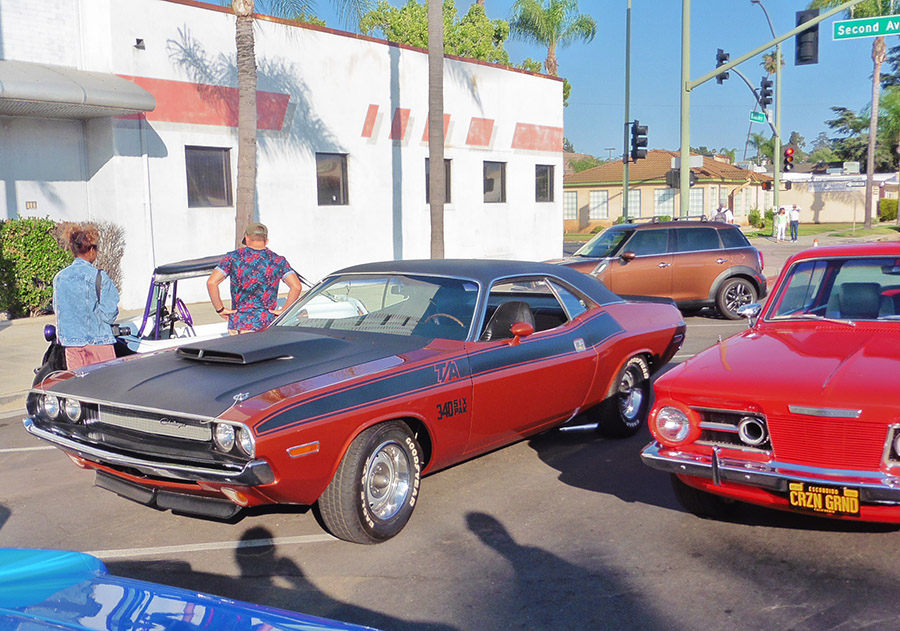 My buddy Doug just bought this Rare Challenger, all numbers matching & correct, Nice !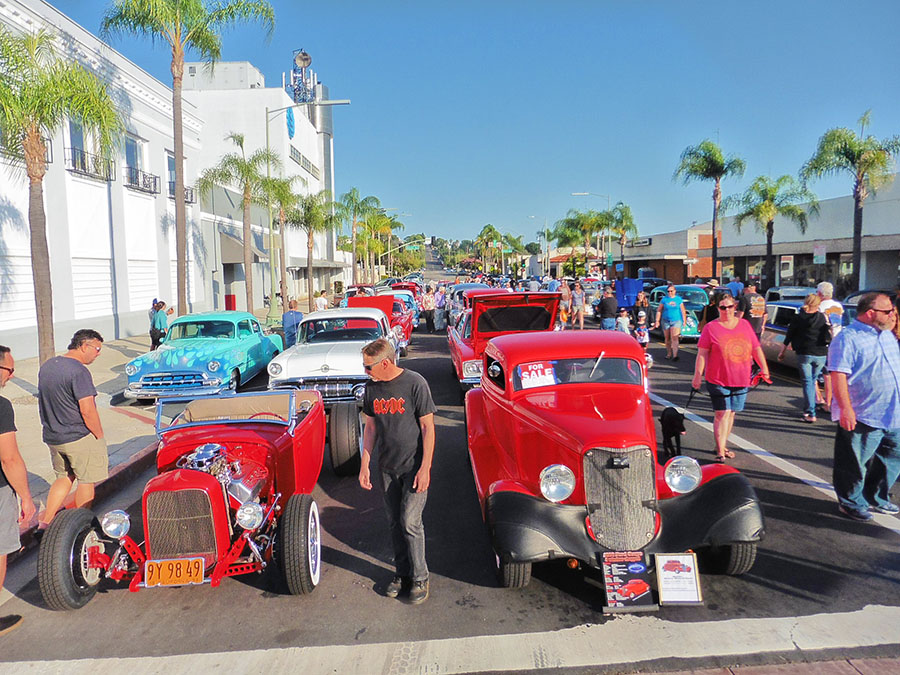 This is South Broadway, we are in the back of this row, just past the
alley.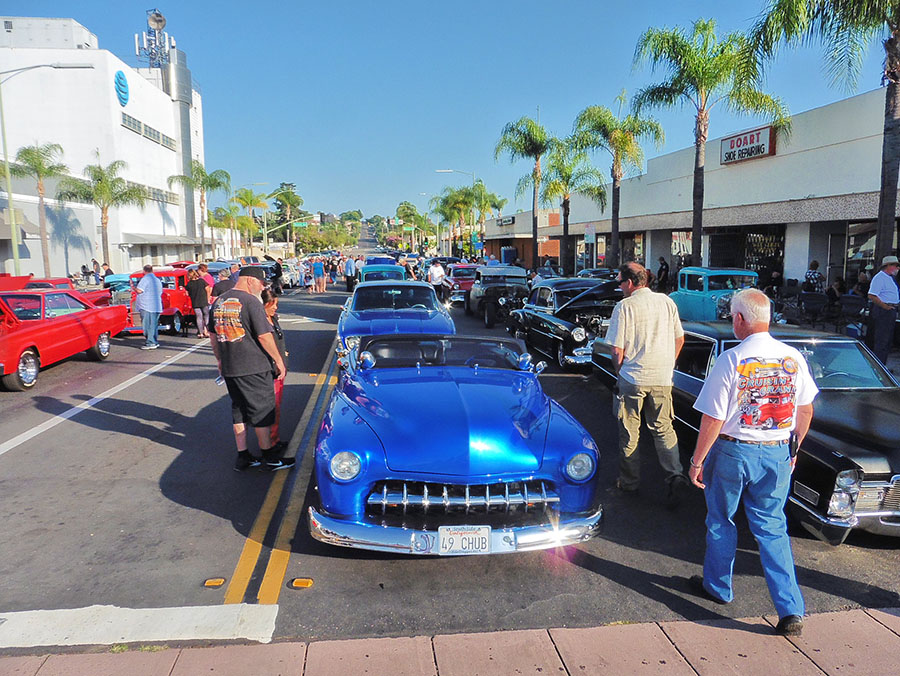 And the Right side. This is the feature Street (South Broadway) where they have feature Clubs, or Types of cars, or Specialty cars, and also when we will be able to park here in force, if we show up.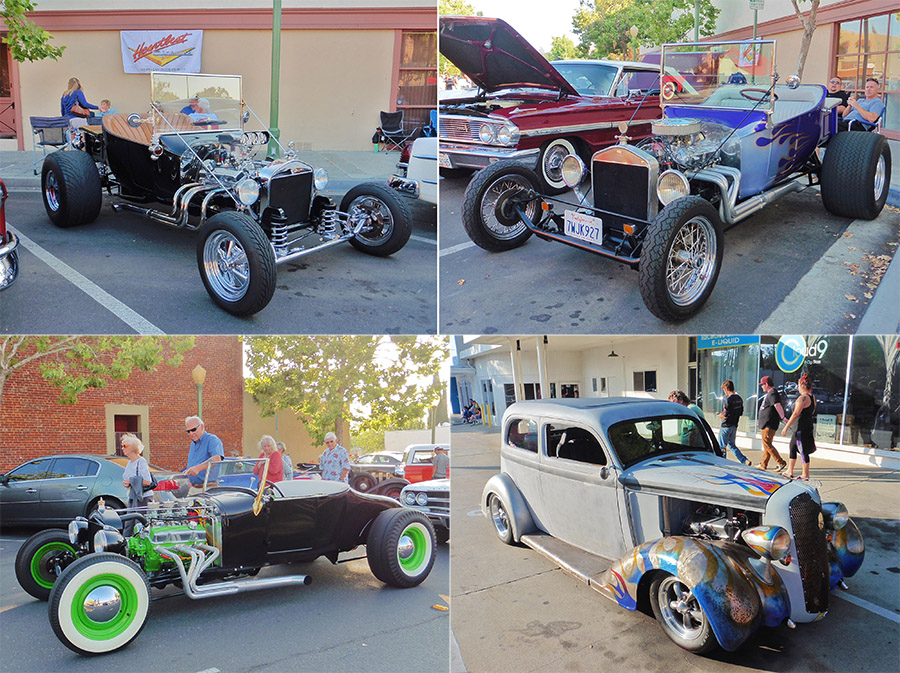 Some of the cars elsewhere on Grand & side streets, there were "lots" of other cars here, but I have pix of most of them already, you will find many of them in this section of my site.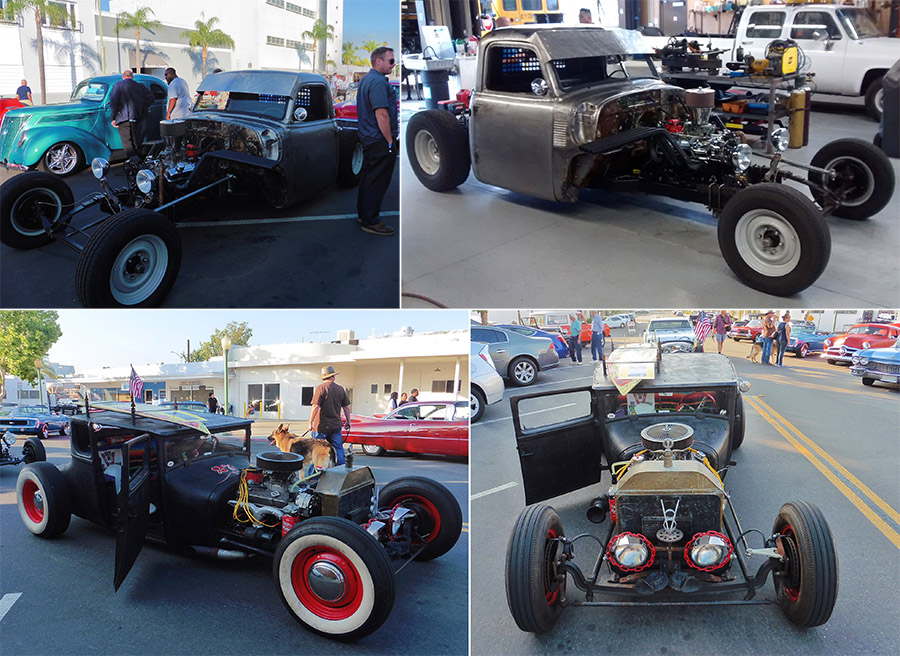 I have to mention the Truck on the top, it was built by the Buss Mechanic at work, Matt's truck Rat Rod is Amazing !