Past Events
Morro Bay Car Show
May 6, 2017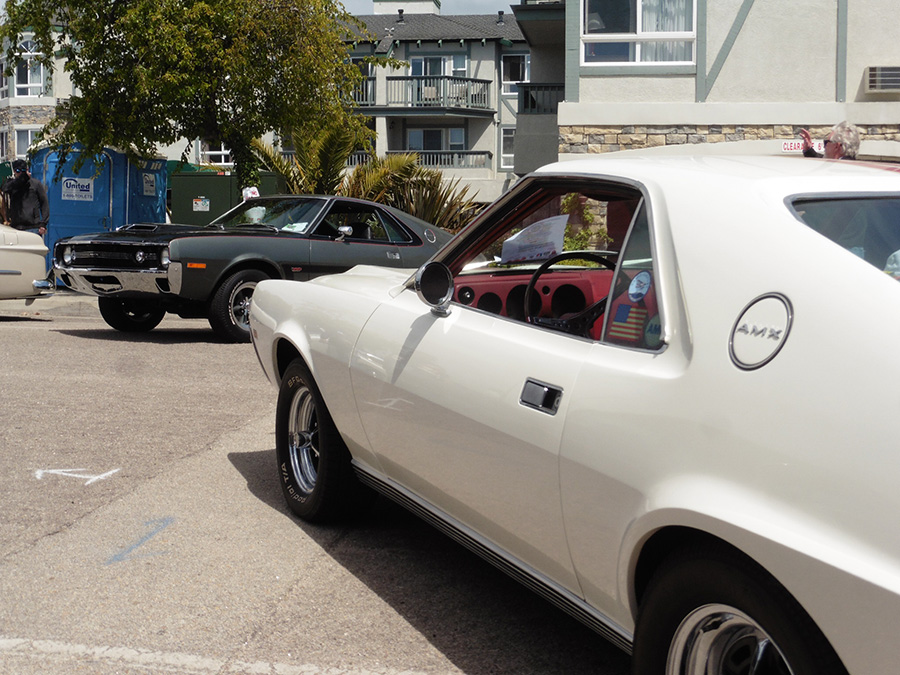 We Love this place ! Great Show ! Although there was some major wind this year, and I had to buy a sweat shirt ! There were Otters all around the Harbor, more then we've ever seen here. That was worth the trip alone. This is a shot at the show with Dave & Kati's AMX across from Ray's.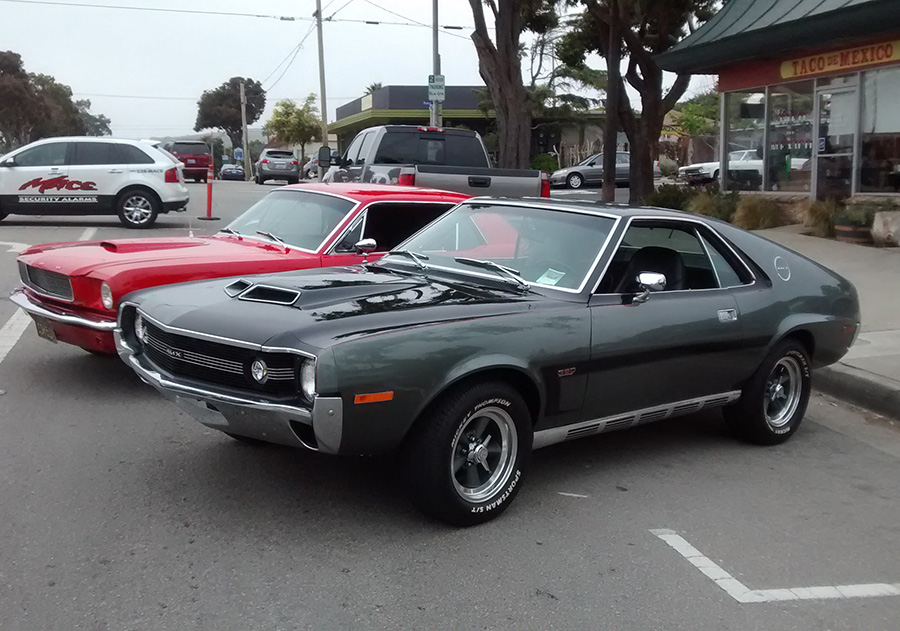 Thursday Nights early sign in we found Ray's AMX on the host's block, and his car looks Awesome !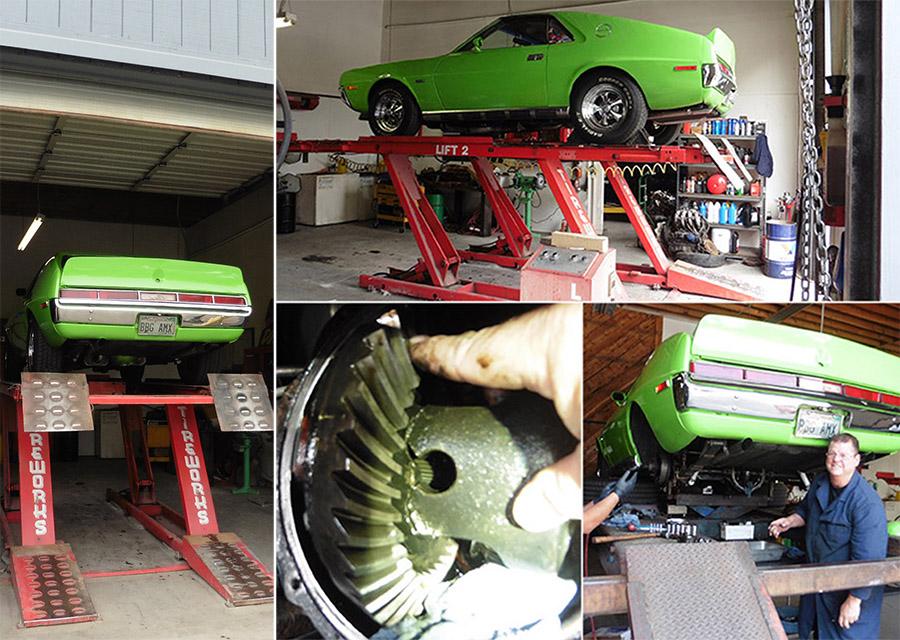 This was our 3rd show here (4th time in Morro Bay), about 230 miles from home, last year we got towed home, alternator & Electrical problems, but not this year, no, this year the rear end was broken, it finally gave out when we got here, the Carrier hub was broken off. So Friday morning it went into a shop, and wasn't done till Tuesday Night....so next year should be Awesome !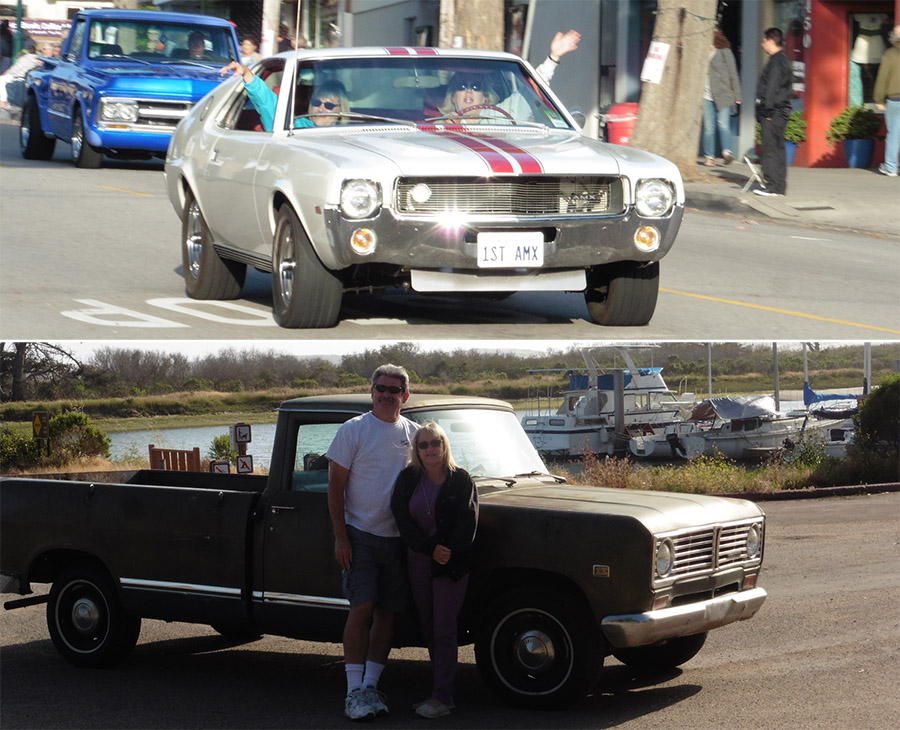 We missed the Friday Cruise to Big Sur, but I got to go with Dave on the Friday Evening Cruise, we did 3 laps, then the girls took over and did a few. A shot of Cindy and me with the loaner shop truck "TOAD".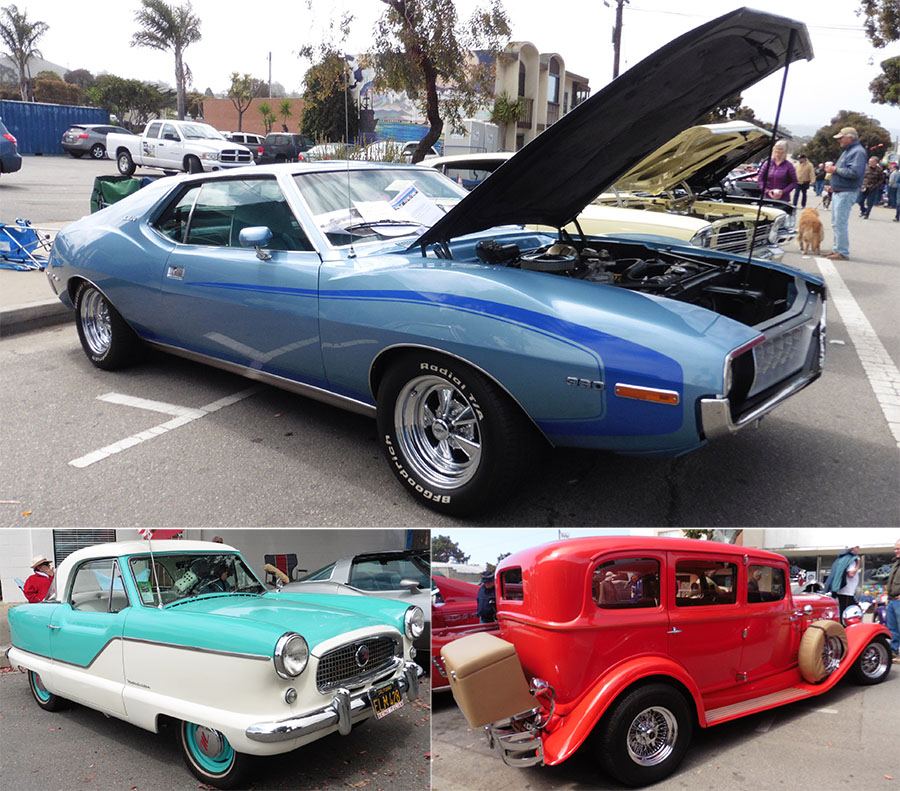 The day of the show we found 3 more AMC Family Cars, a 71 Javelin owned by Ron & Jan from Watsonville (they might make the Santa Maria Show Sept. 8th & 9th. Also the cute little Metropolitan that's here every year, and a Beautiful Hudson, I kept going back, but never met the owners.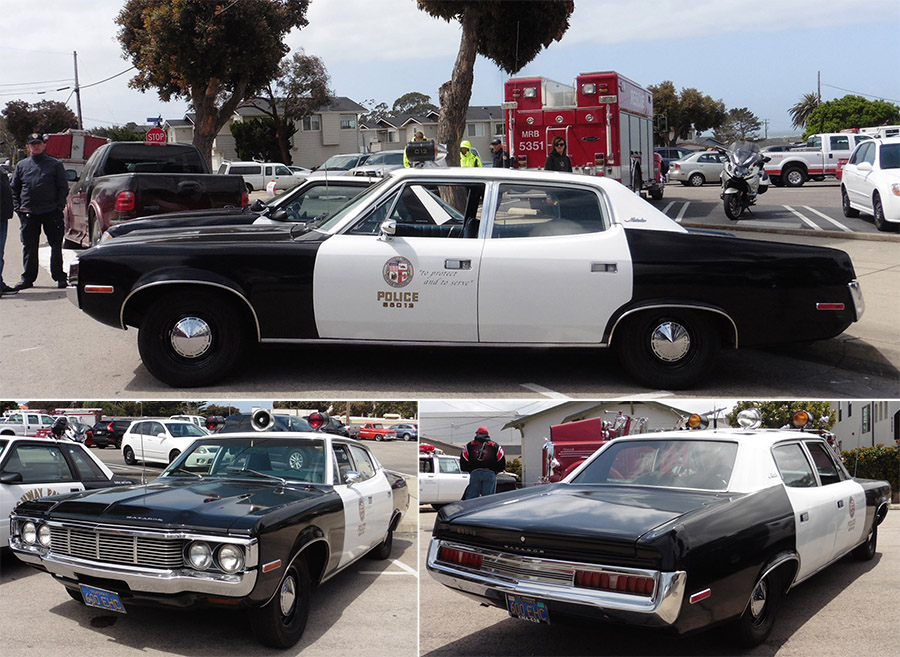 like a dozen Cop Cars here, but this one stood out !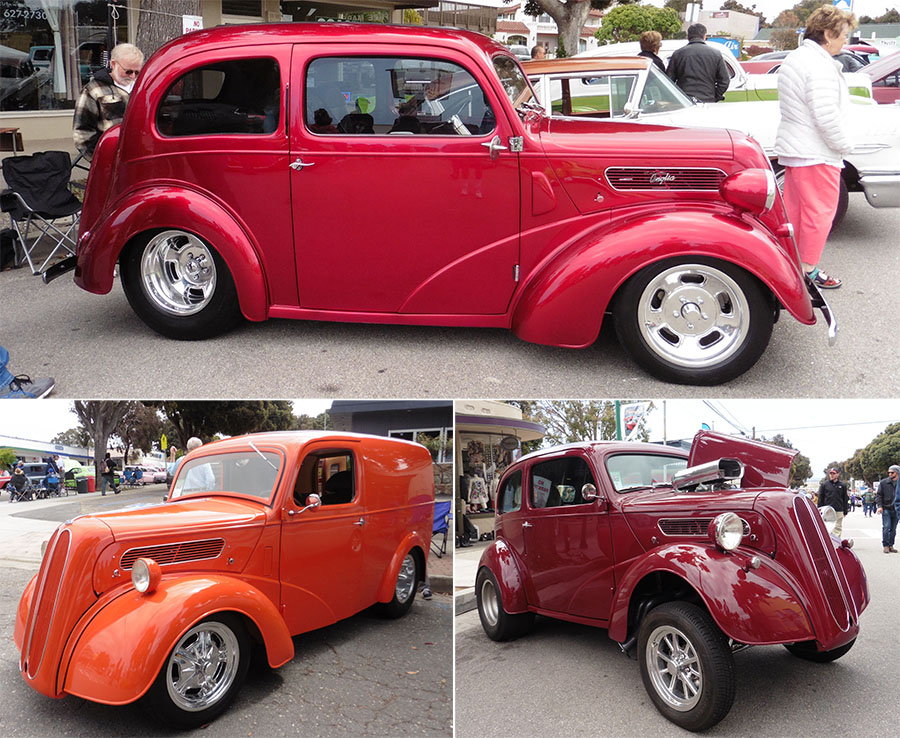 I LOVE Anglias !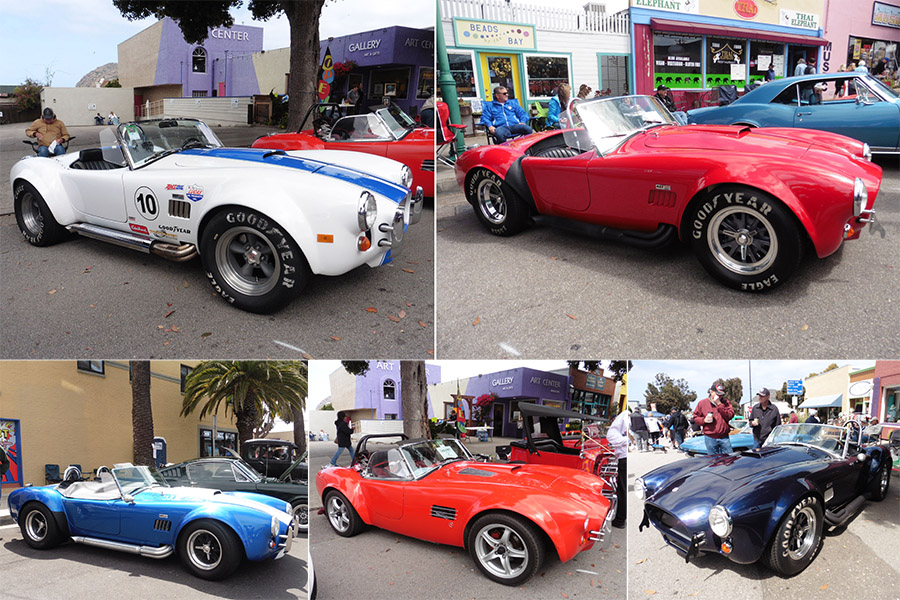 I also Love Cobras.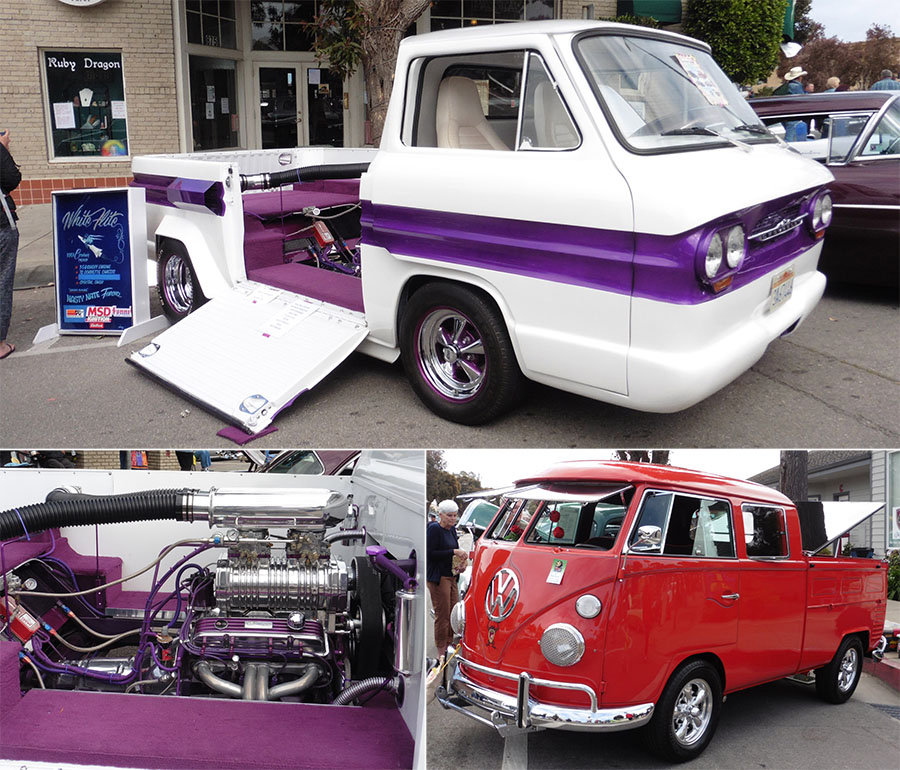 some really amazing rides out here.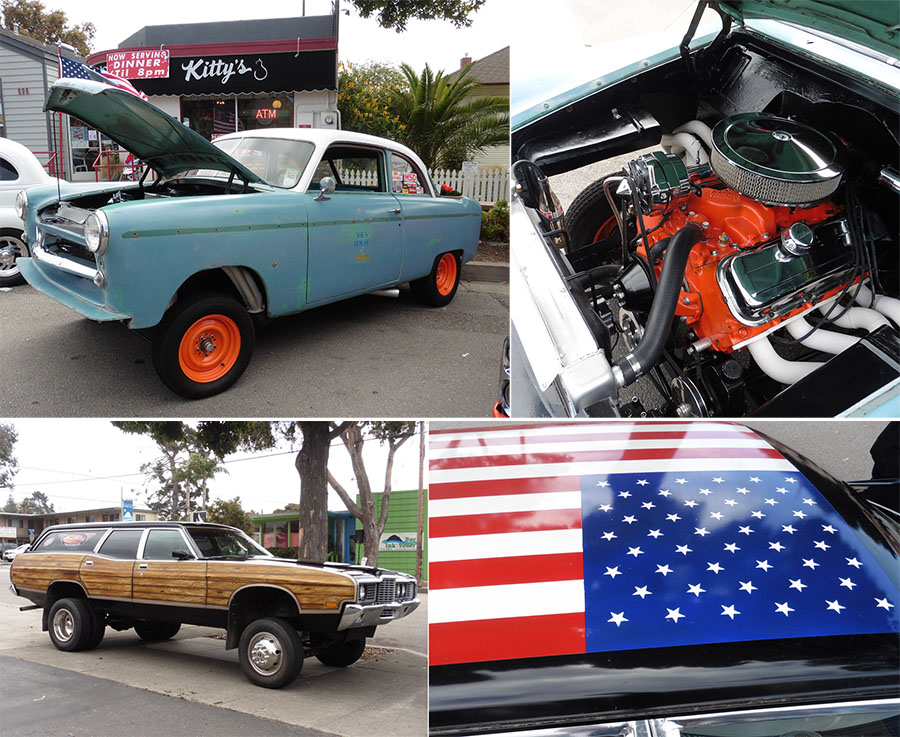 Like this Willys Aero.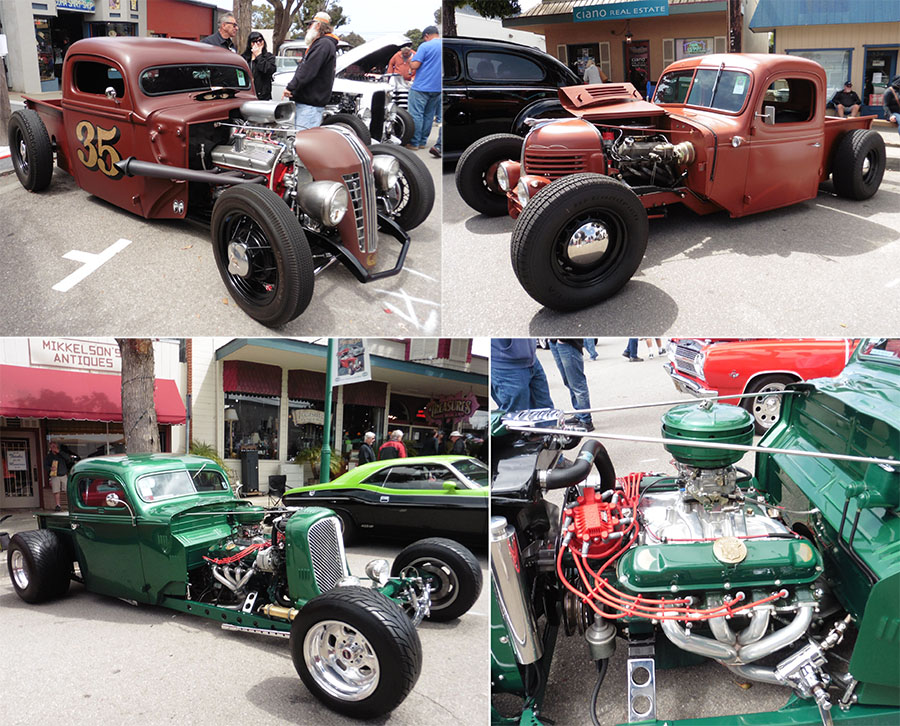 These things are very popular now, and rightly so, too cool.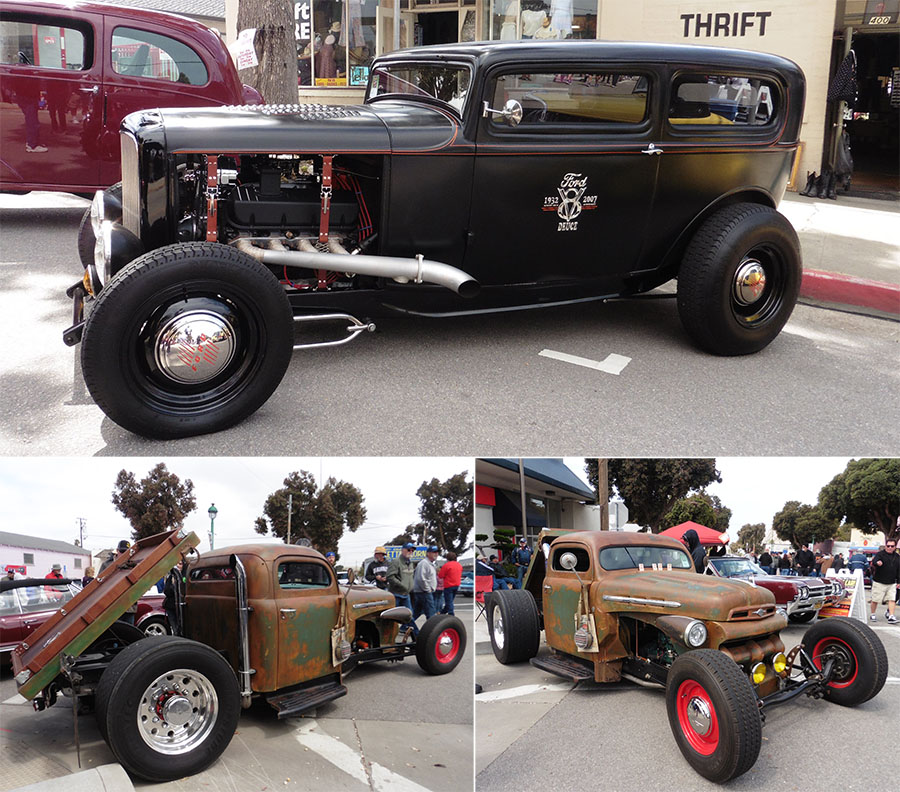 WoW !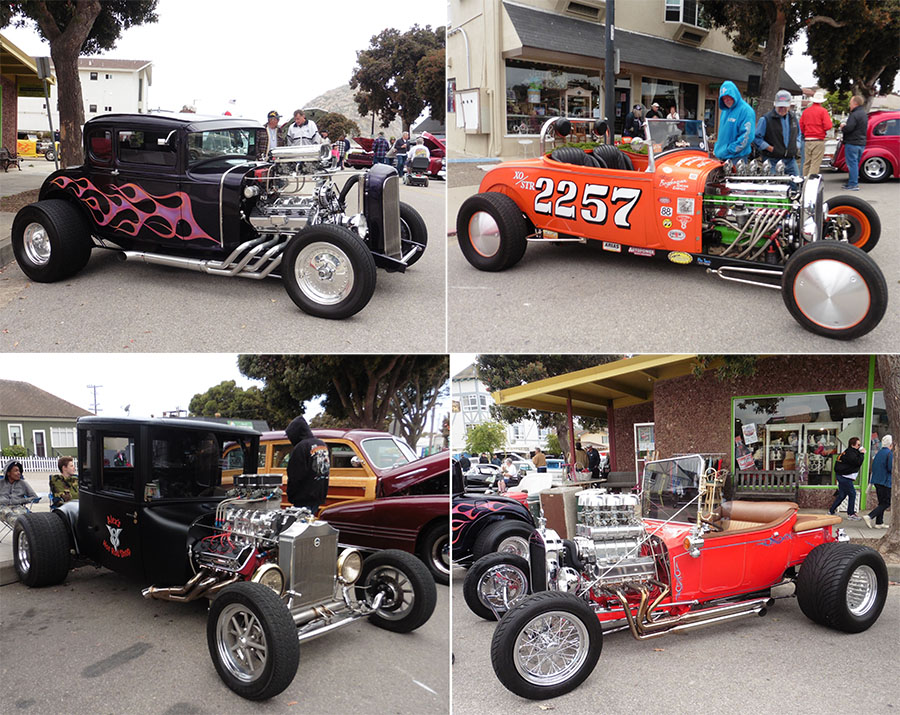 Now I'm going to sit back and let you check out the pix, without me talkin' your ear off ! Enjoy.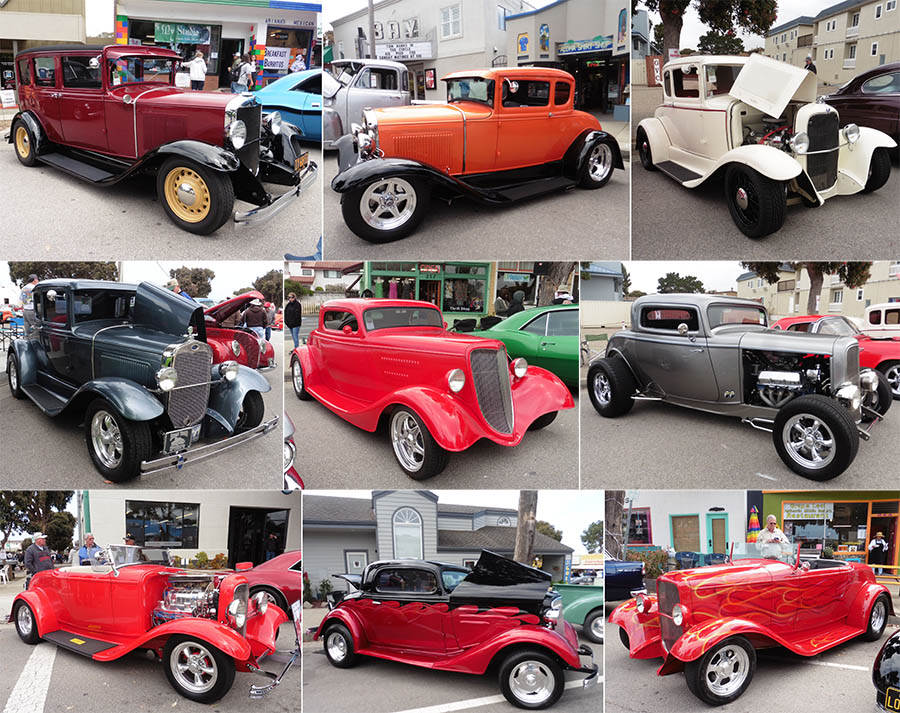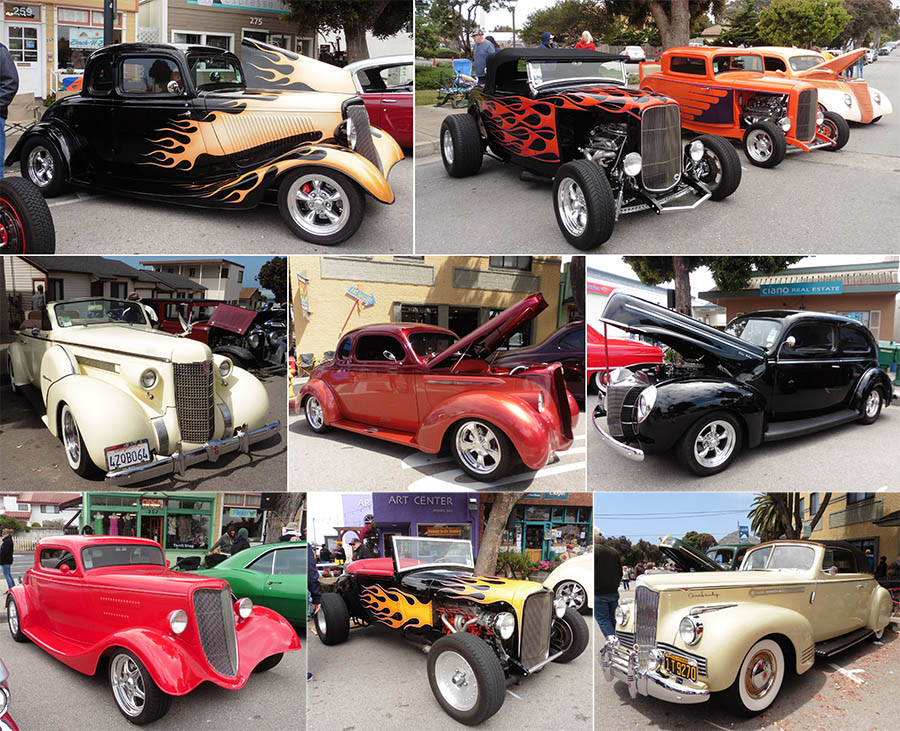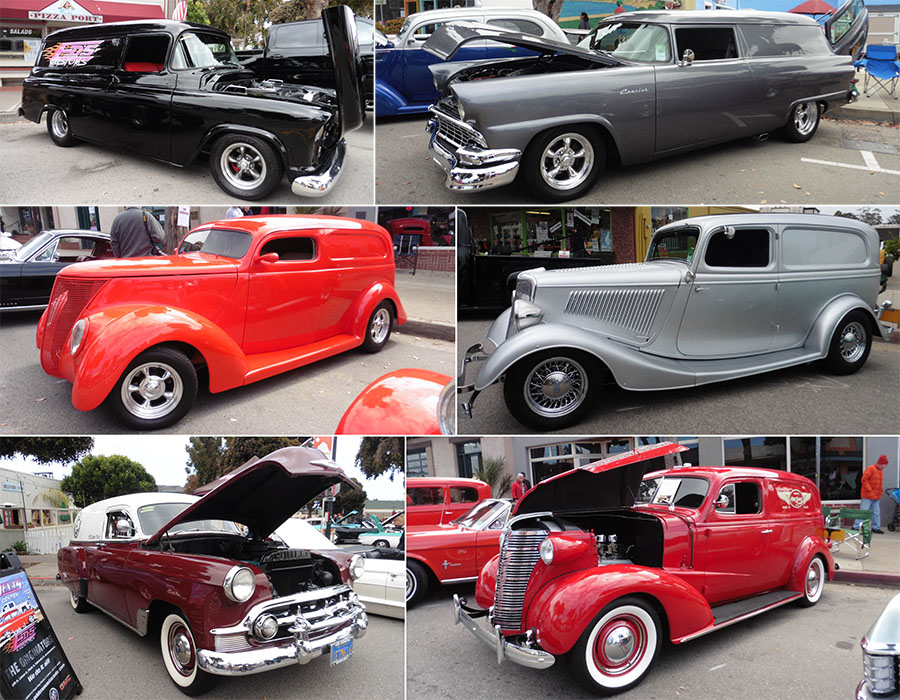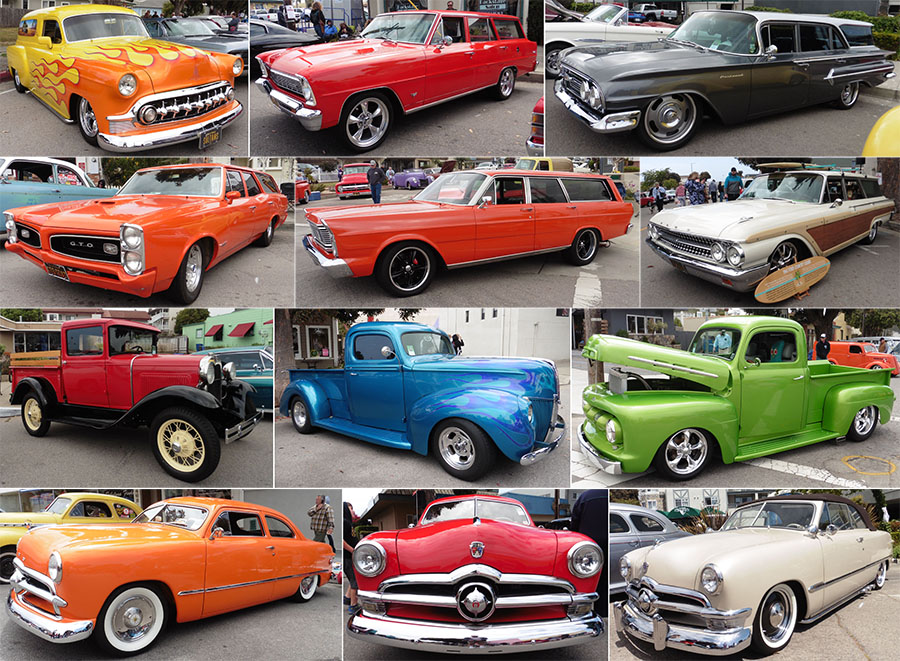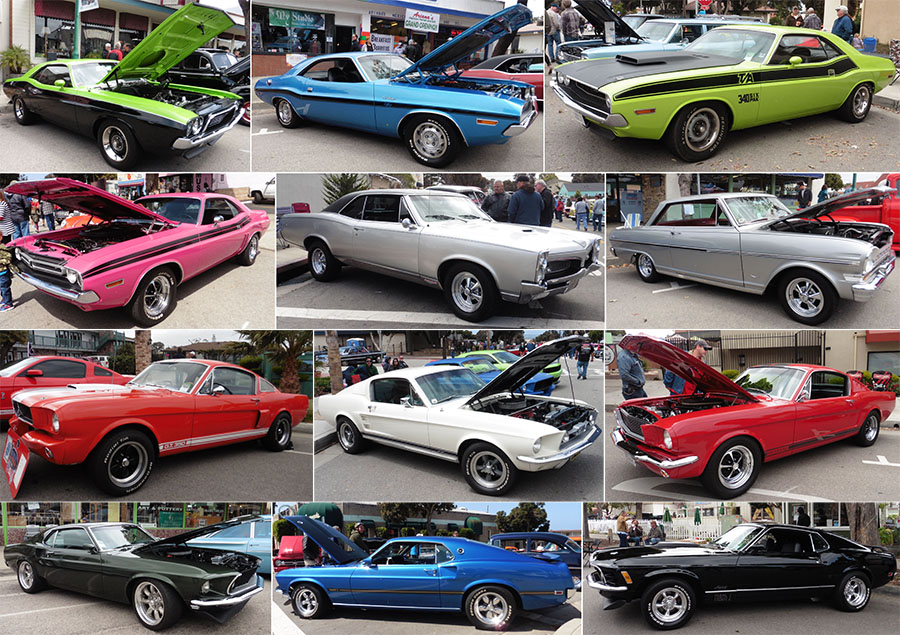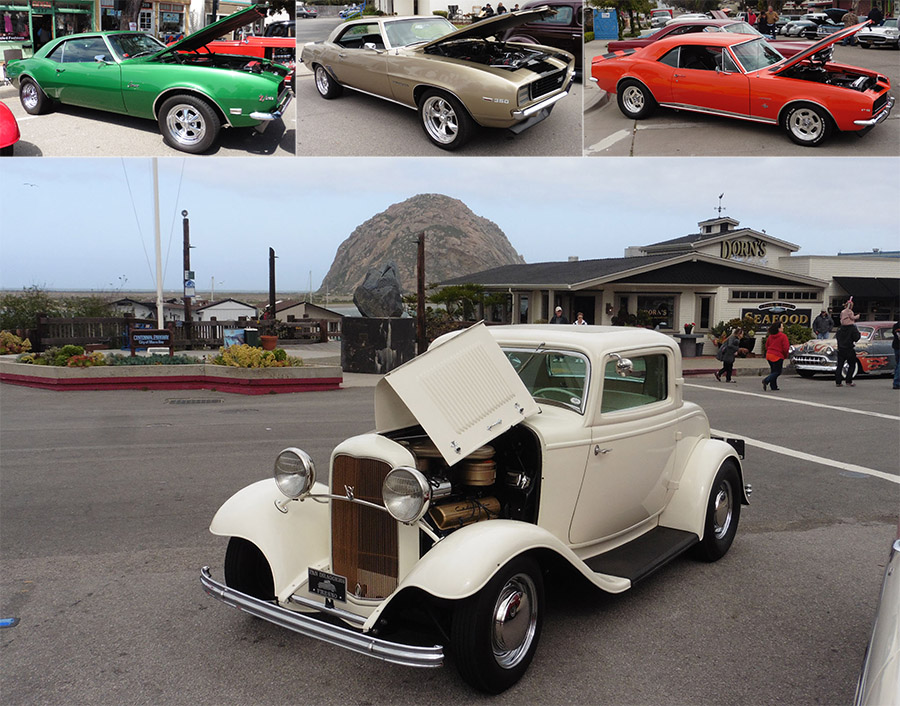 3 of the many Camaros, and a Beauty 30's Ford with the Morro Bay Rock in the background....C U next year.