Past Events
Spring Fling
April 9, 2017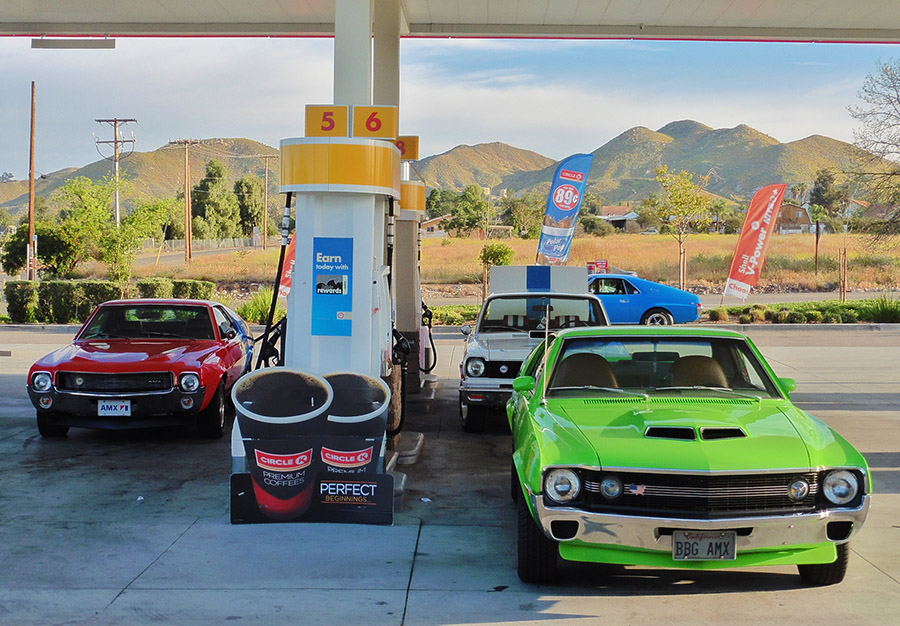 Starting out our trip in the usual places....gas stations....I met up with Steve by Fallbrook on the way up, then John and Allen just past Temecula. The trip went pretty fast actually, with a stop at McD's, and got there 10 mins before they closed the gate.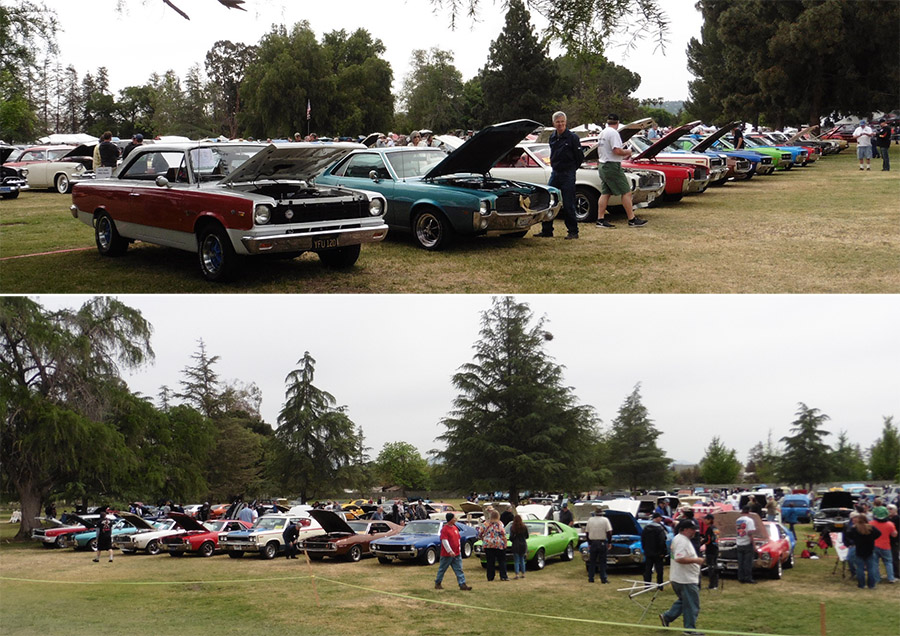 Spring Fling is kinda' a biggy for us in SoCal, there are usually 10 or more AMC's here, and not only from our group ! Sometimes a few new people, and that's always a Plus !
First we have The First Place Winner, Allen's Beautiful RW&B 68, John's Blue Beauty, My 70 BBG, and Robert's new motored 70, and he's looking for some parts to max her out.
Just met Jeff Tann here, with his 71 Jav/AMX 401, haven't seen this one before, and unfortunately, he won't be able to make our show in May.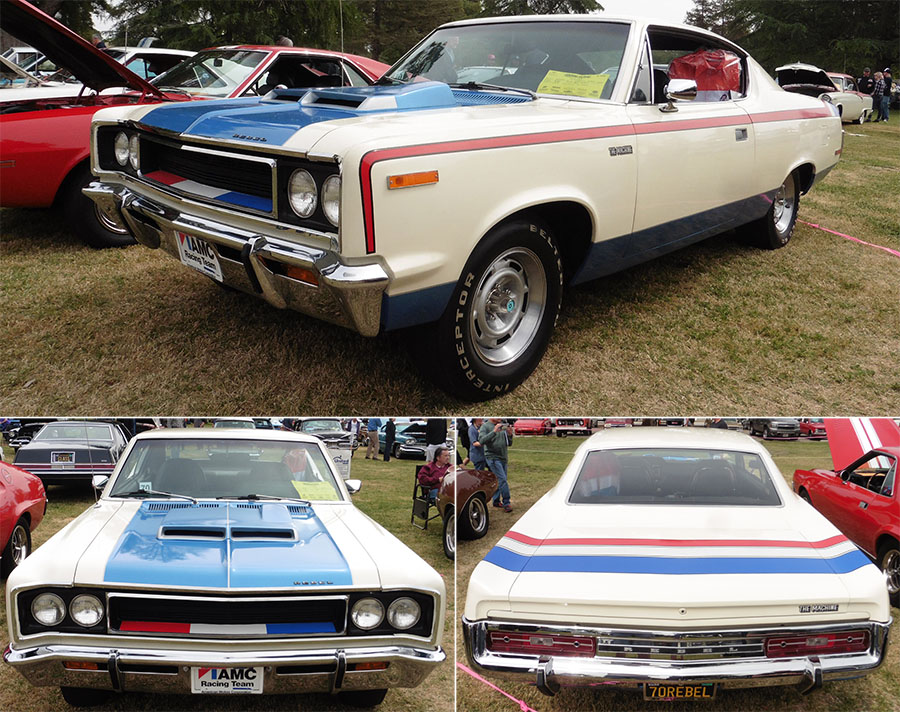 Another first meet ! And he got Second Place here ! Dave brought his "MACHINE" with 4spd and Factory 8 track ! I think he said he's had it for over 20 years, and it's pretty damn Cool ! I saw one Machine before I got mine, now they are everywhere ! or so it seems....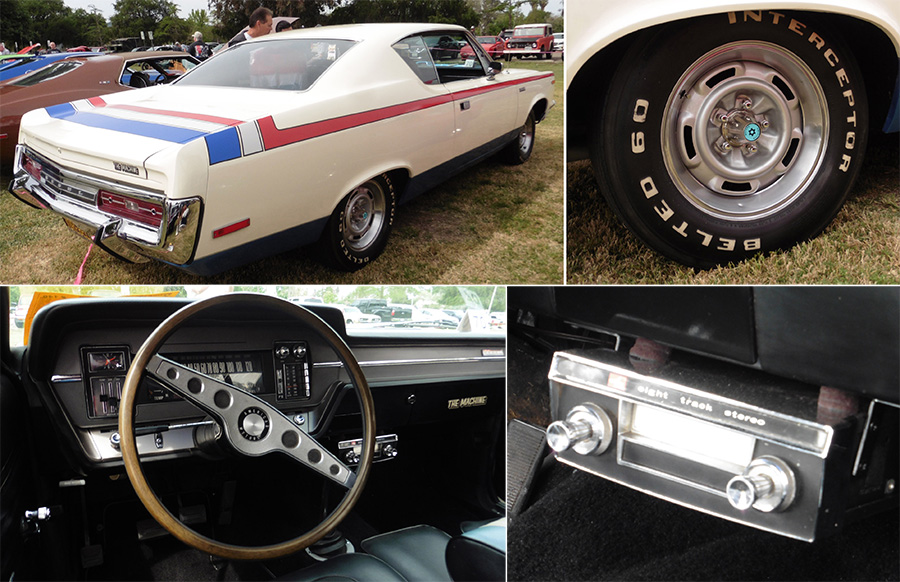 " TOO COOL", I still love these things, I can't afford to put the time, or money into two cars, so I have to stay with my BBG, the AMX is like driving a Sports Car, after driving the Machine....but I sure will miss the room....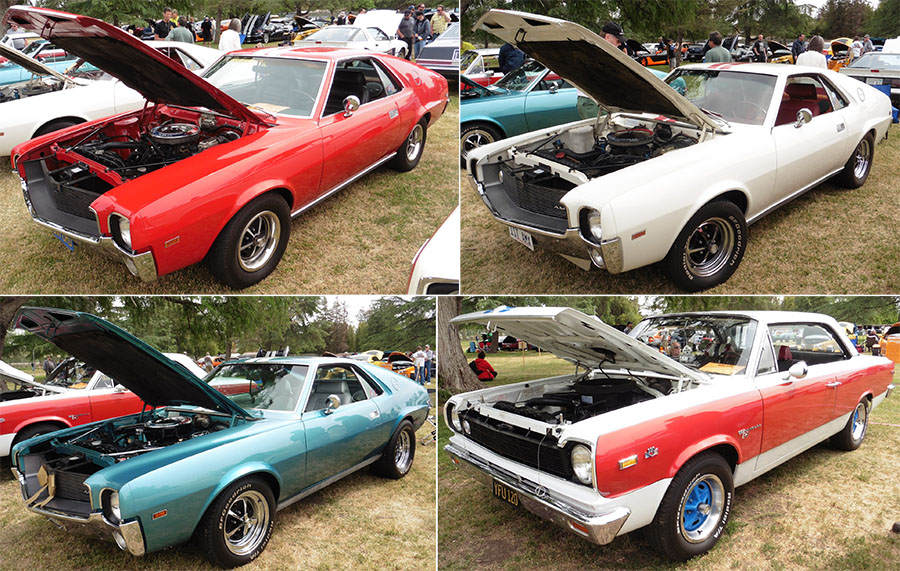 Our Prez' Marks, and Third Place Winner, Clean Red 69, Dave's fresh White 69, Hobie's Pretty Cool Alamosa 69, and Steve's Rare SCRambler !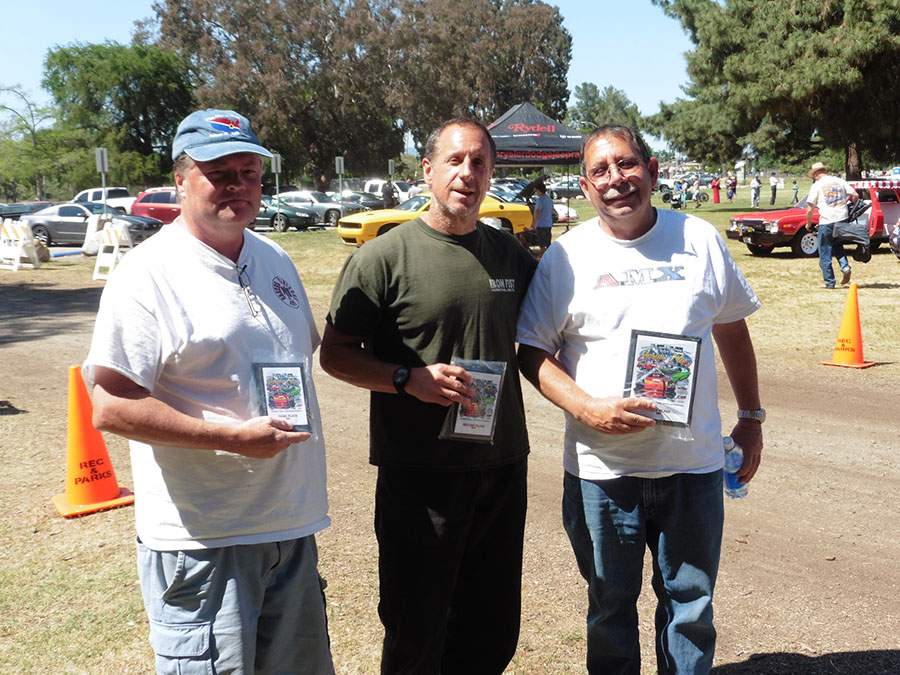 Our Trophy Trio ! 1st Place - Allen (right) RW&B AMX, 2nd Place - Dave's "Machine", and 3rd Place - Mark's Red AMX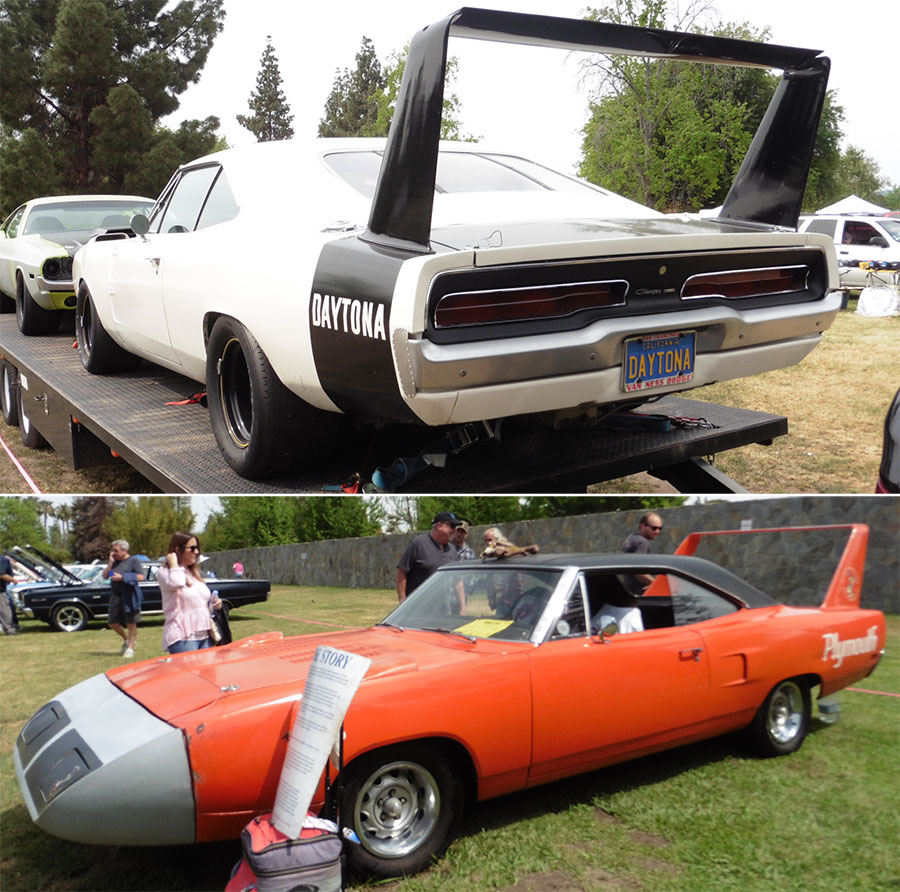 I was surprised there were only two big wings here, last year there were 16 here on Sunday !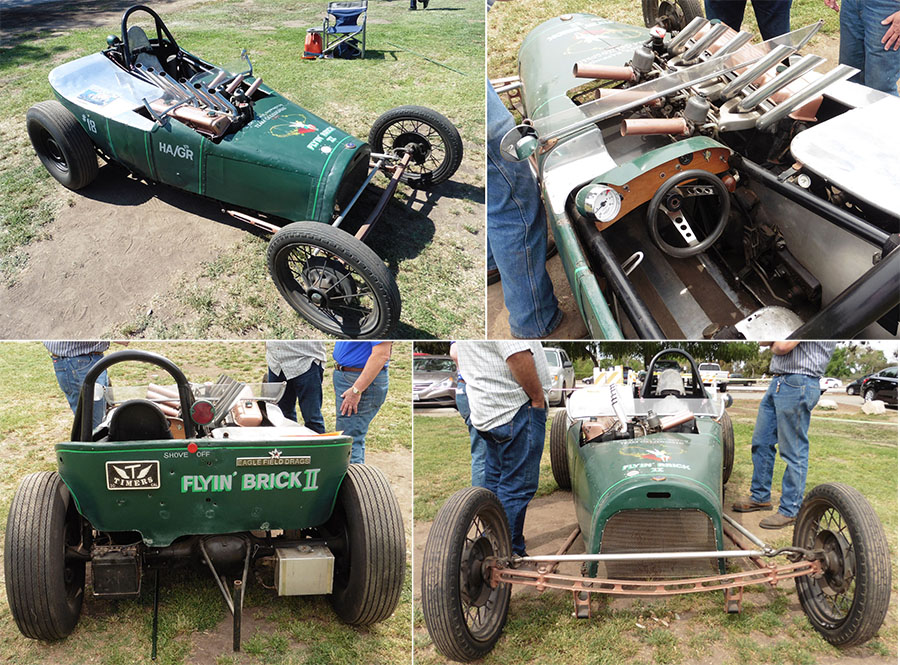 I'll start with this Badass little scooter, it's Too Cool not to show.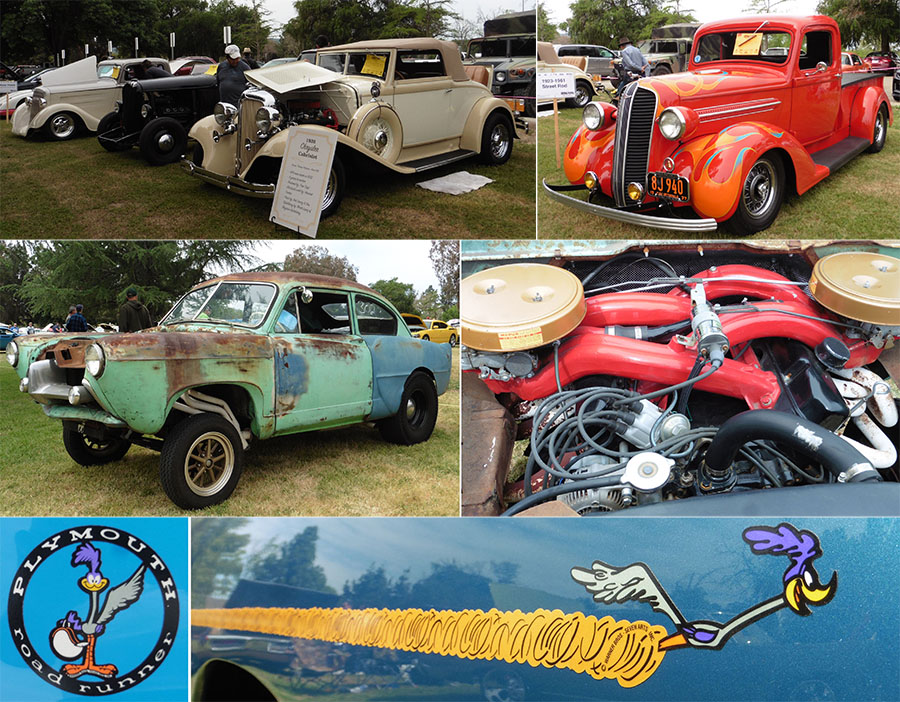 Love the old stuff ! and I know the Henry isn't a Mopar, but it's Heart is ! Road Runners Next !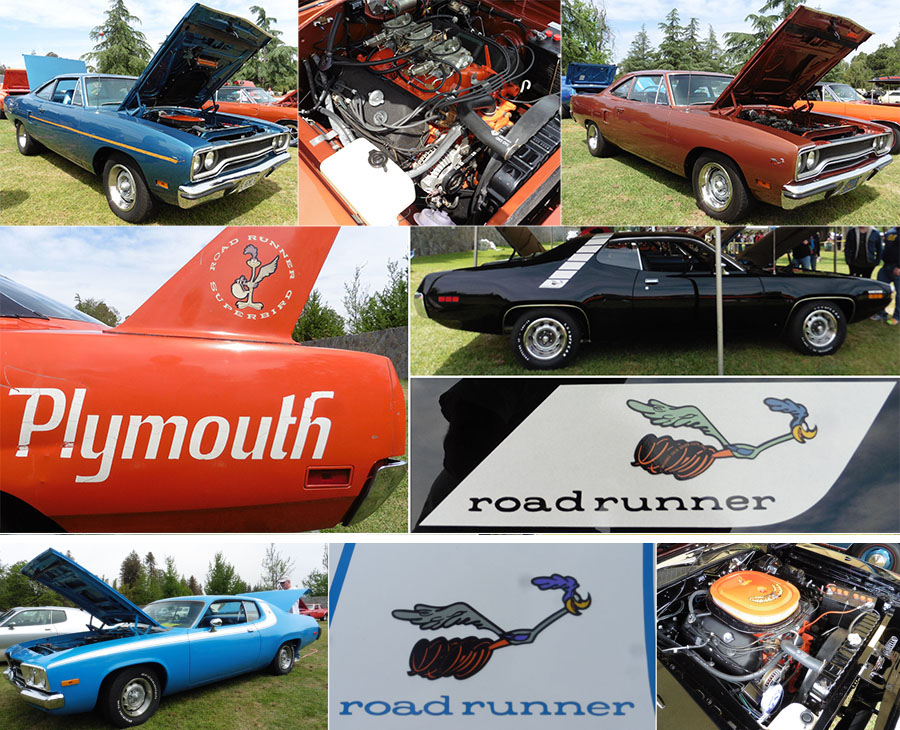 I wanted a 70 Road Runner, but they are way out of my pay grade ! Gotta' Luv'm.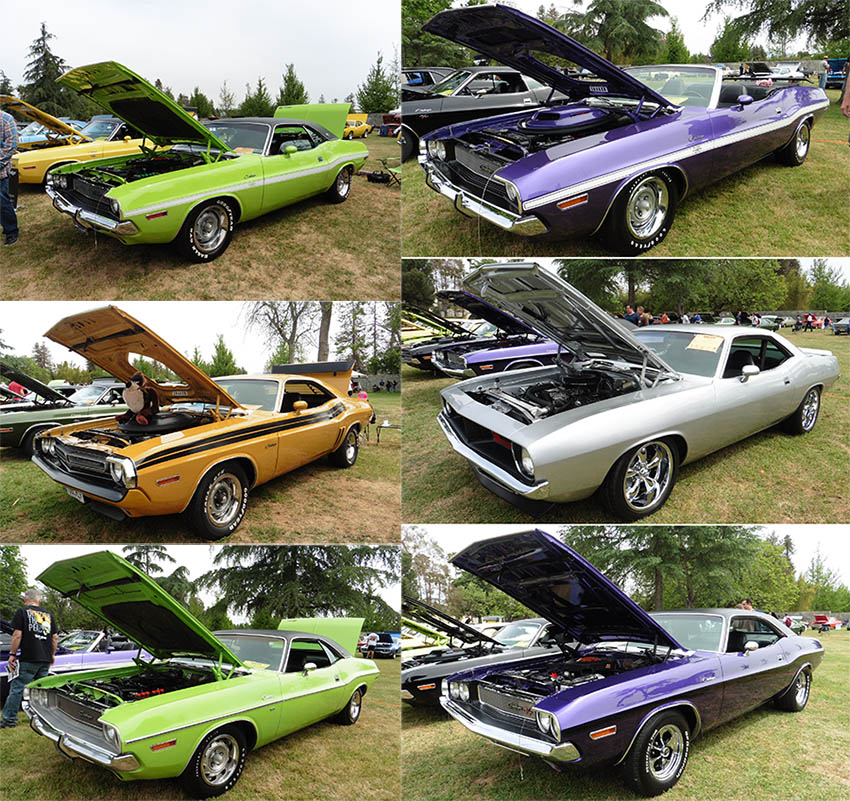 I had a 70 Challenger, only a 318, and it seems like it was 100 years ago....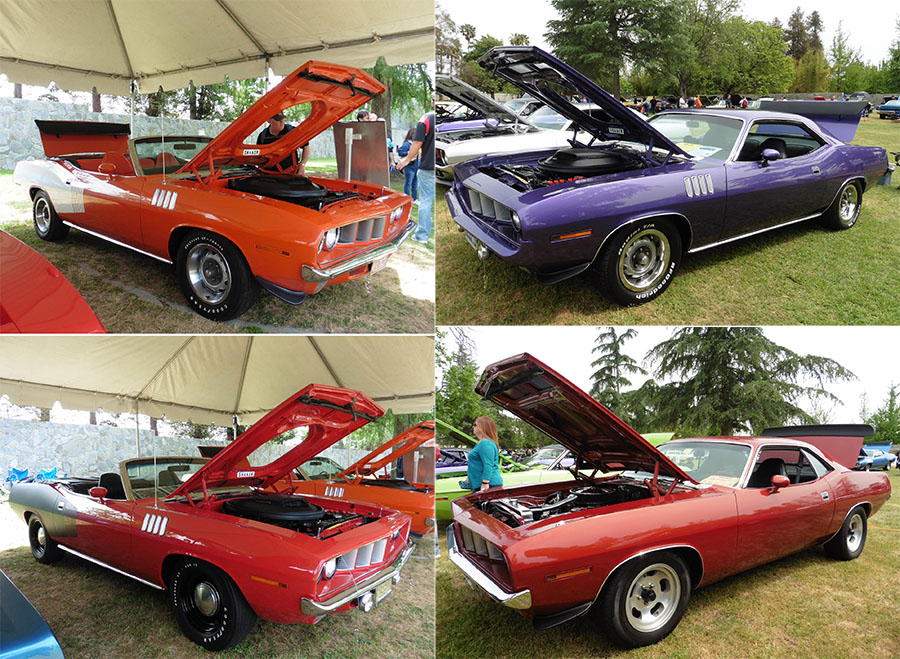 Barracuda....don't we have a fish in our family too ?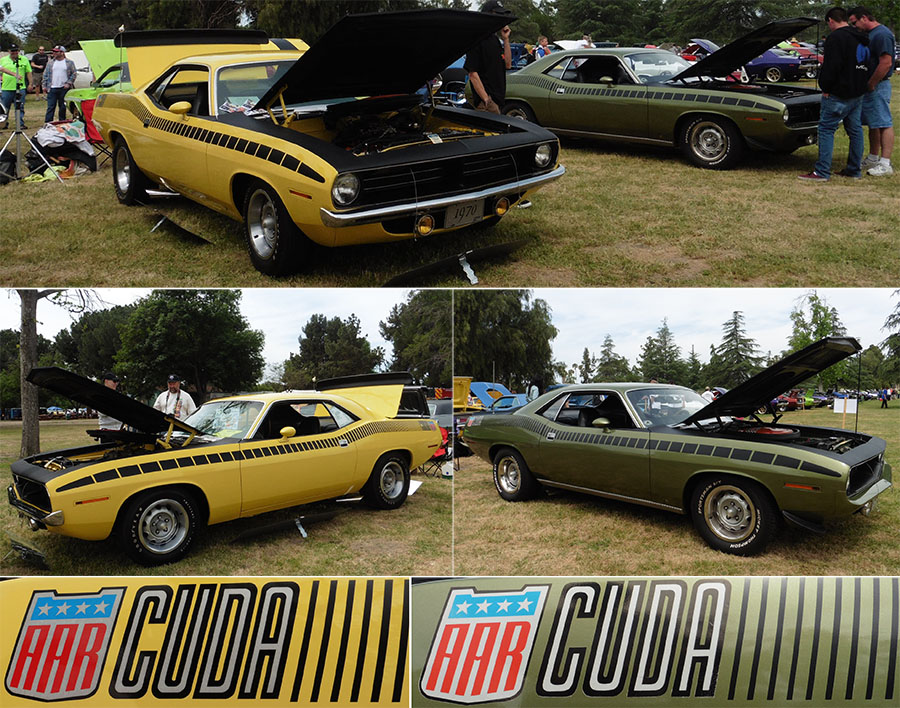 AAR Cuda ('All American Racers') Only 2,724 of these made (way more then the Machine!). Anyhow, My Buddy Doug owns the Green one, and he got Second Place for it.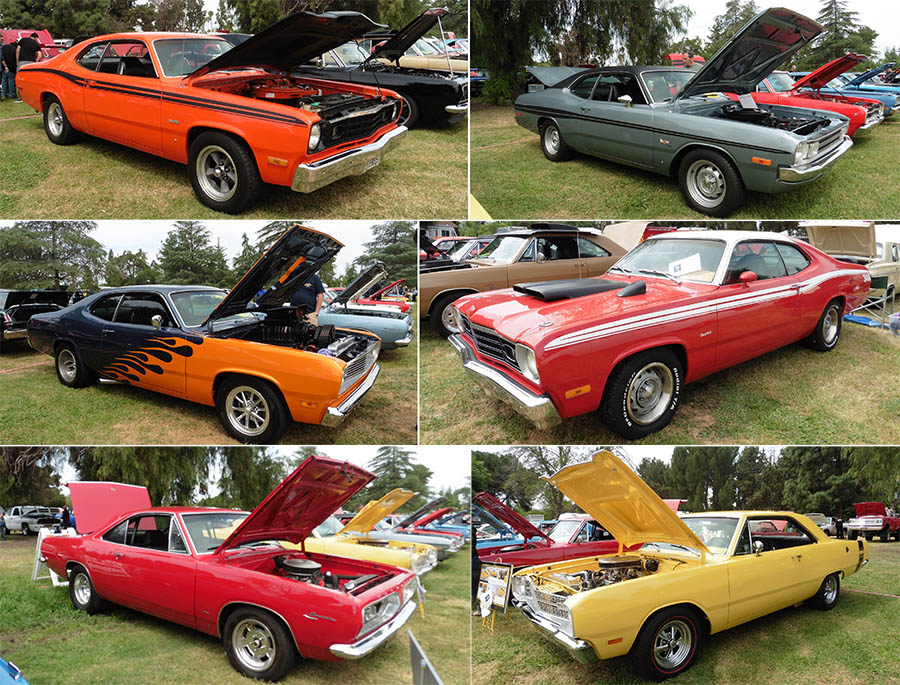 Don't find many Dusters around anymore.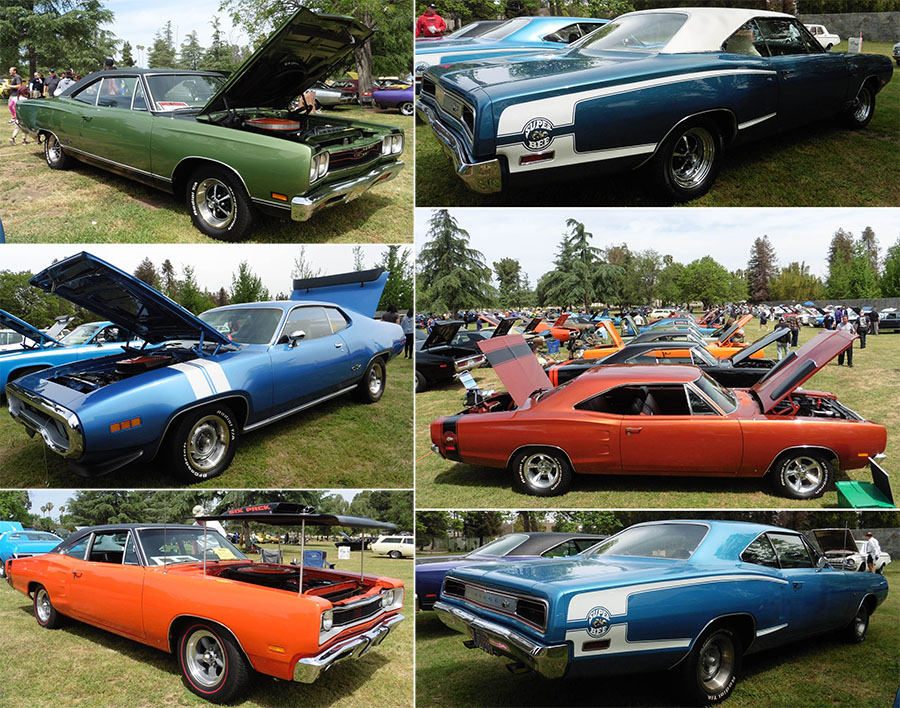 Mopar had some Cool cars, with Cool names, GTX, Super Bee, Road Runner, Challenger, Charger, Cuda....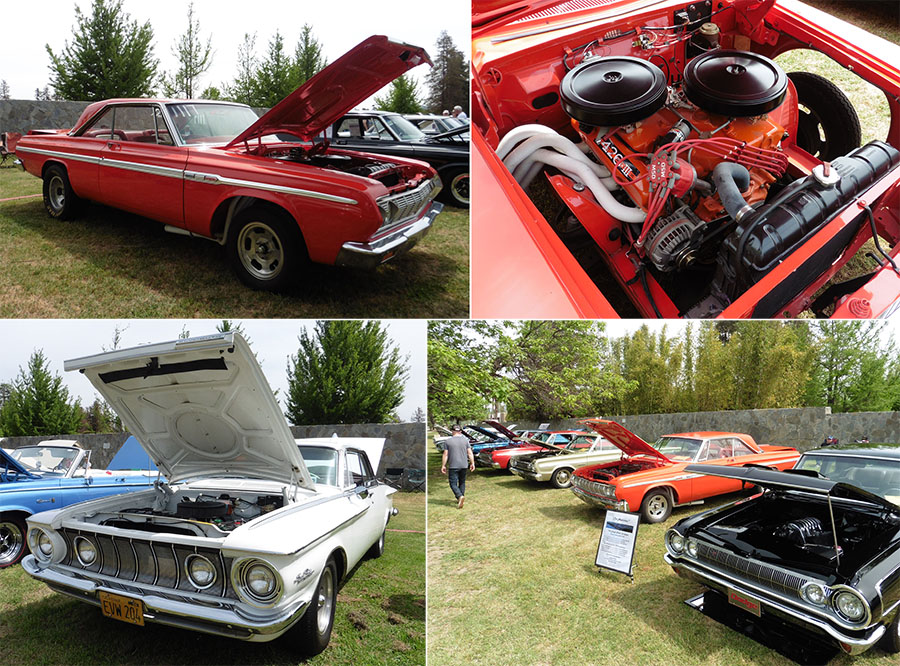 Even the early Hemi's are Badass. Cars that didn't really look cool back then, Sure do now.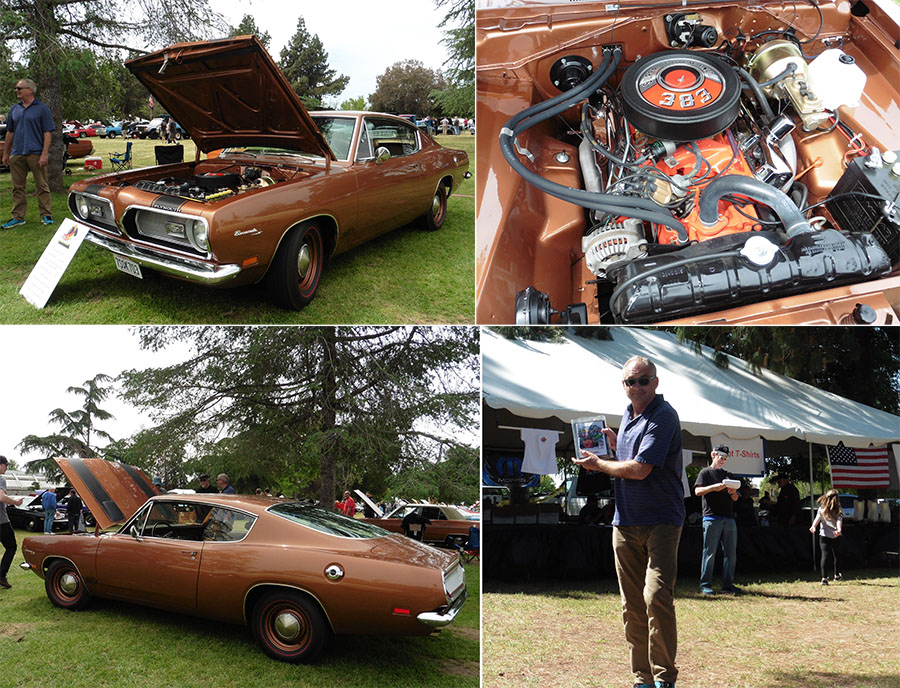 Back to Doug, His Son drove out with his 69 Cuda, this puppy is RARE, like SSAMX Rare. He got 1st Place for this one ! and there must have been over 30 cars in this class.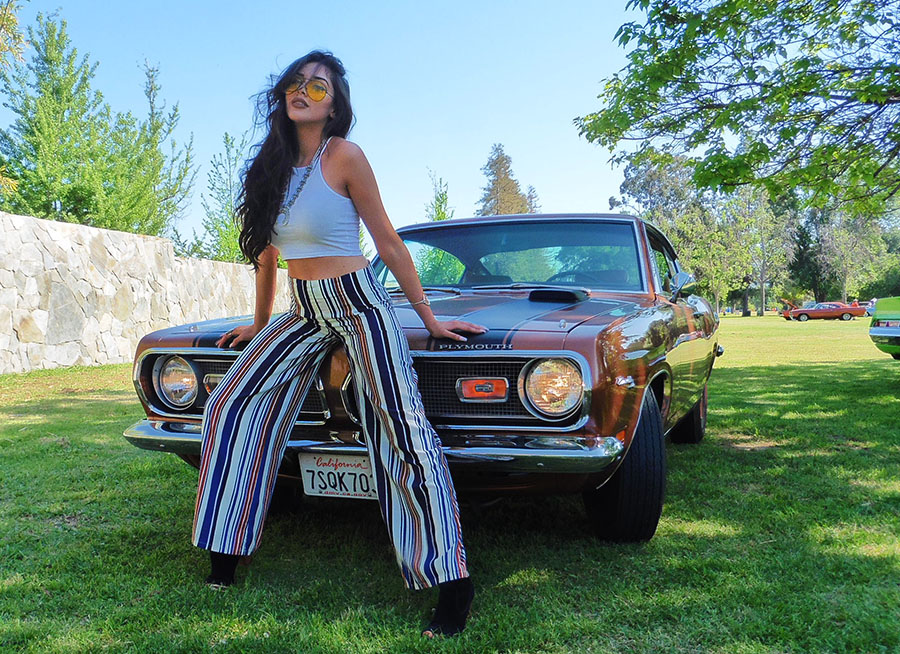 Another pix of Doug's Cuda....wa'da'ya'mean' you can't see the car ? It's right there....wait, I lost it for a second....