Our Cars
Rick Fehn
1971 Jav/AMX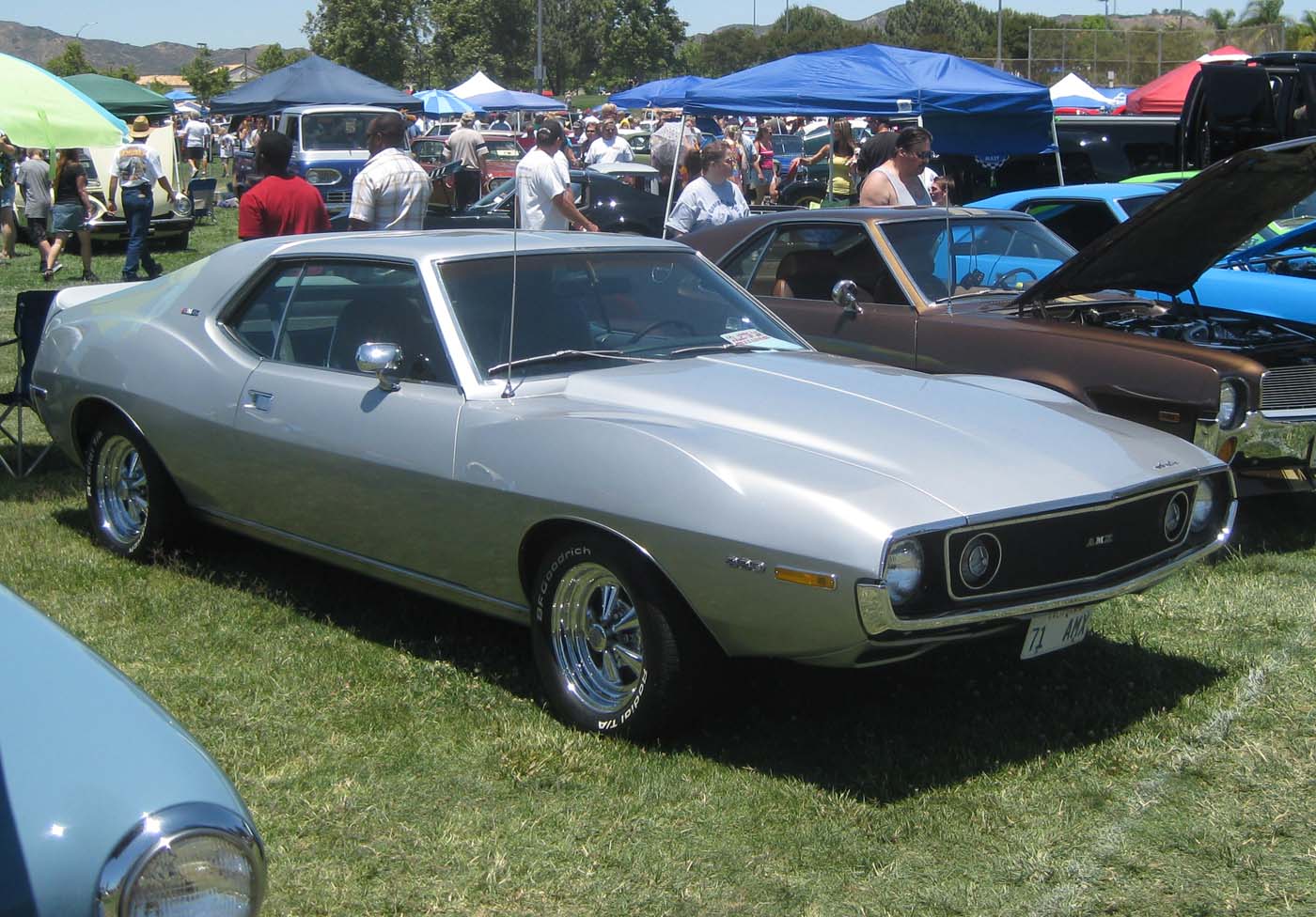 This is my 1971 AMX Javelin, 360 ci, 4bbl, go pack, dream ride. In my opinion, this car is best presented in Silver with a Black interior. The silver/metal interior accents pop with this combination.
I first spotted this car a couple of years ago at the Temecula Rod Run. I went back to the car 4 times seeking the owner but he was not to be found. While attending the all AMC Show in Pomona, I saw the same car! The owner was in attendance. Turns out he is a member of this group- Allen Tyler. Anyone who knows Allen is aware he is an AMC fanatic. So to get a car restored by him is a definite bonus.
But getting him to sell was not that easy. When asked if I could buy it he said "It's not for sale. I've had it 20 years or so, and it's my baby". So I suggested we trade phone numbers as in the future, things tend to change. I contacted him a few months later and learned he was on another project. He was in the mist of doing a resto on a '68 390 AMX-Red/White/Blue. I told him I would not ask how he is doing on his budget (ha-ha) but would he be interested in reconsidering the sale of the silver 71. Allen said "ok-come over and let's talk". At that meeting, the car became mine.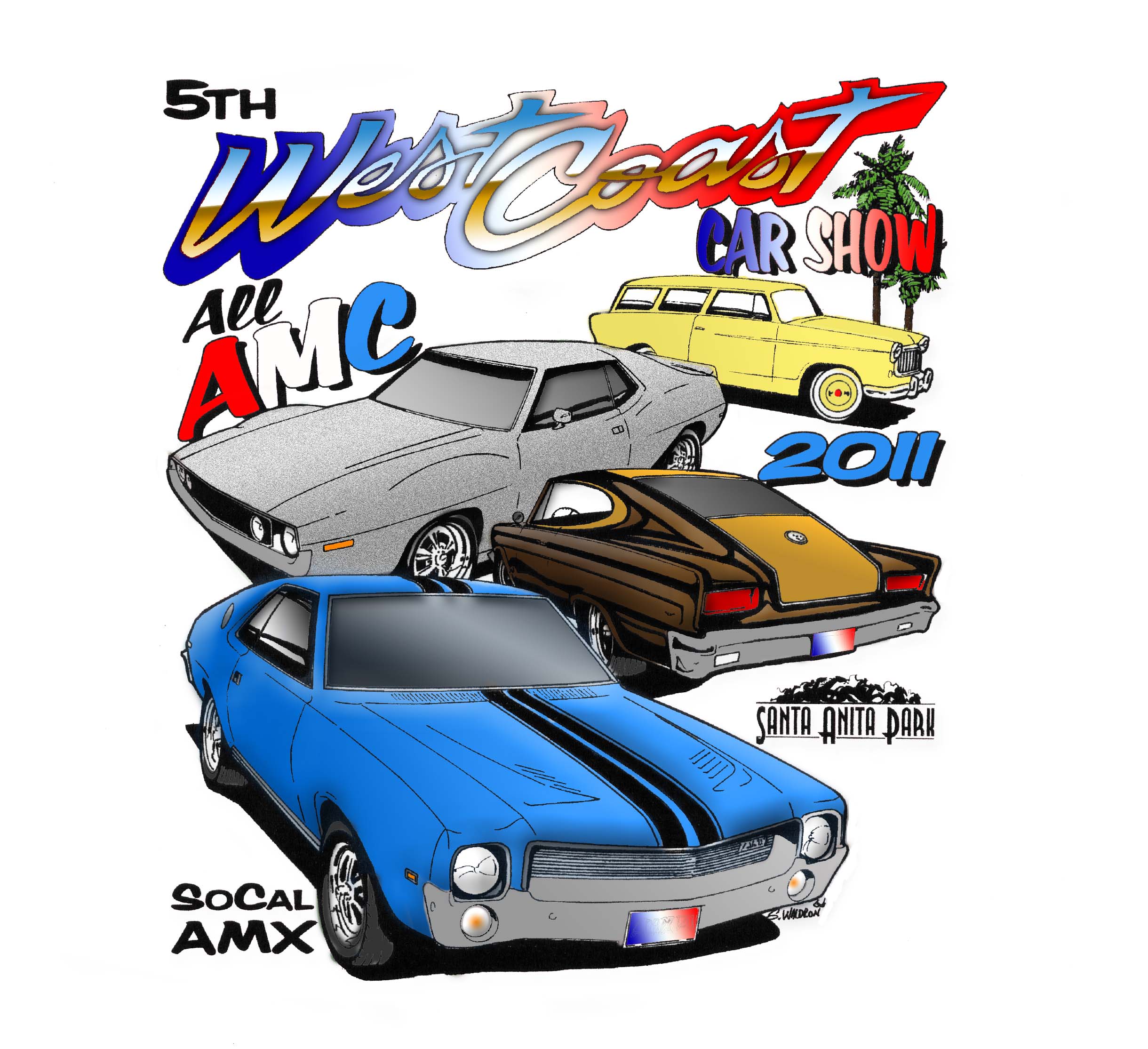 I love this car! I have done some paint work along with some other finishing touches since then. I sit in the garage and have a glass of wine or two marveling at it's body lines, while rubbing it down and keeping it clean. I'm glad to be associated with this group of AMC owners and look forward to future shows to share events/stories/ and more.
The pix above is the art work for the SoCalAMX "ALL AMC Show" in 2011. This car won it's class at the 2010 show, so it's one of the cars on the 2011 T shirt....pretty Cool !
Production numbers for 1971: 2054 total build. 1309 with the 360 motor, balance with the 401. No clue on how many of these cars are left today. No clue on how many were made with the silver/black combo.
Sorry to say, Rick passed away May 9th 2016. He Loved his AMX, and Donated it to the Automobile Driving Museum.