Our Cars
Jeff
1965 Rambler American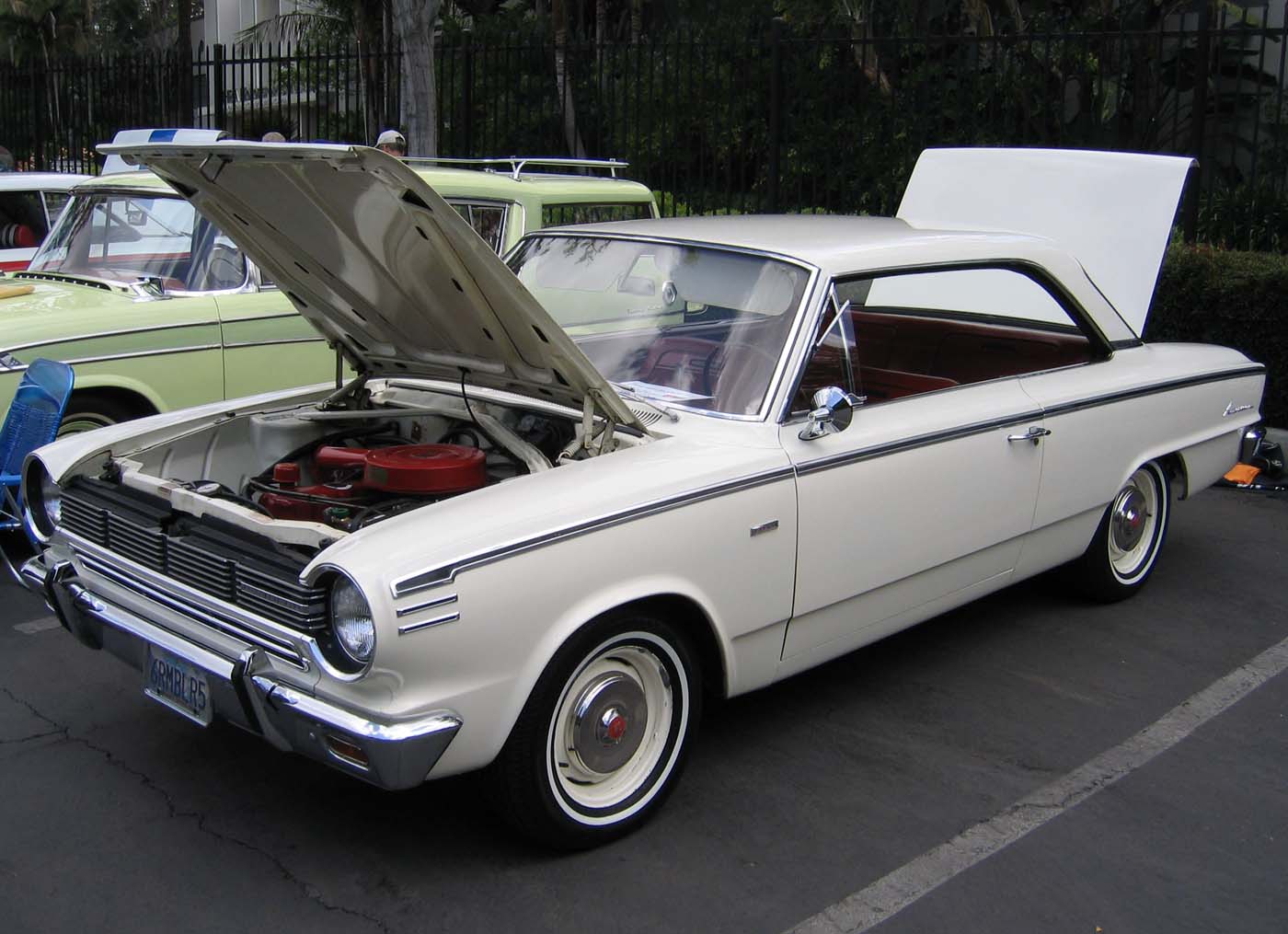 Here is a summary of my AMC background and the story on how I found my car. Also, attached are a few pictures of my 1965 Rambler American. It has 34 K original miles. I found it on Craigslist and bought it in August 2008 from a guy in the Milwaukee area. I had a friend from college and my Dad check it out for me. I then had it shipped to California.  
My Dad's uncle worked for AMC in Kenosha, so everyone on my Dad's side of the family had Ramblers/AMCs. At various times, my parents had a 1961 Ambassador, a 1964 American, a 1970 Hornet and a 1978 Concord.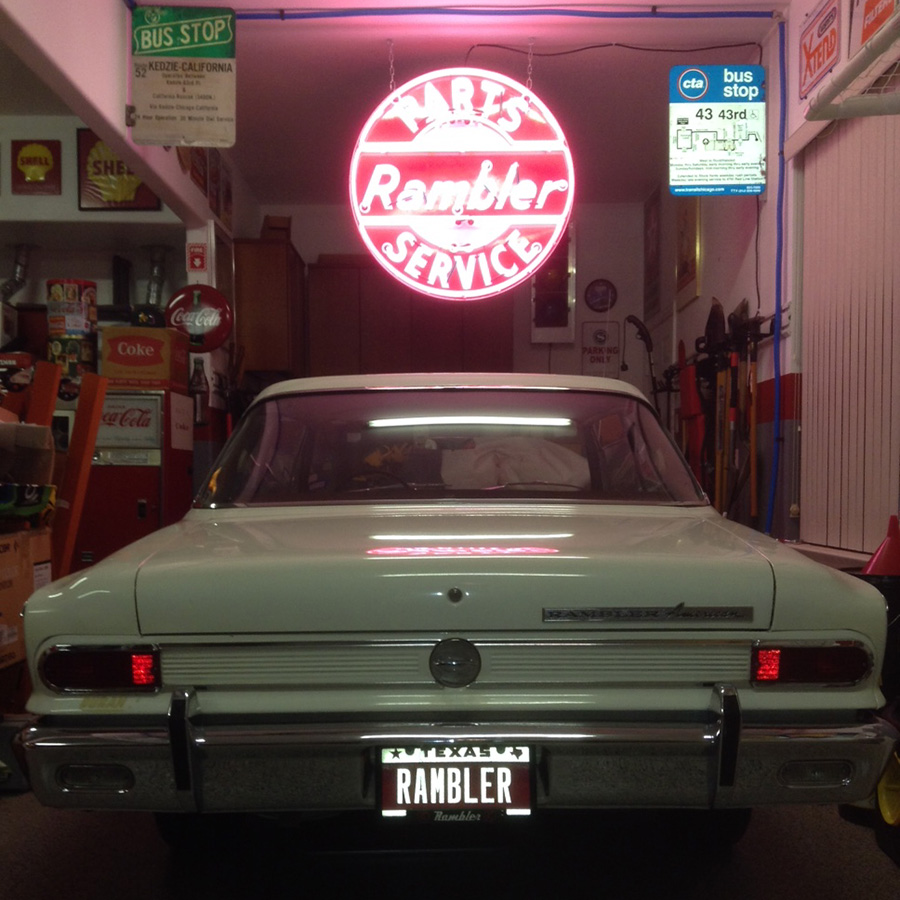 Unfortunately, We lost Jeff to Texas....