Our Cars
Randy Kirby
Escondido
rckirby@cox.net
Rebel MACHINE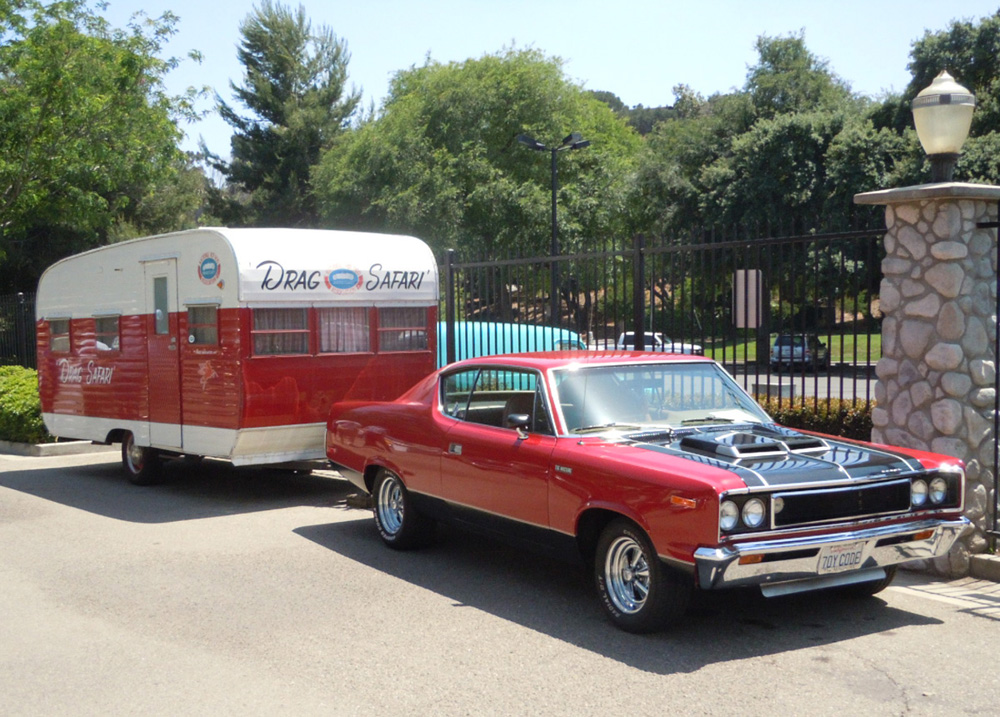 Oct 2010 I'd been looking for a Rebel for over a year, well....I wanted one for over a year, but didn't have the money for it....and I didn't even have it when I did buy it, but I did anyway ! I was tired of cramming my 6'4" body into the AMX, even though I LOVE driving the AMX. The Machine feels nothing like the AMX....it's like driving a wagon after driving a Sports Car. But, the space is awesome, & I can sit up !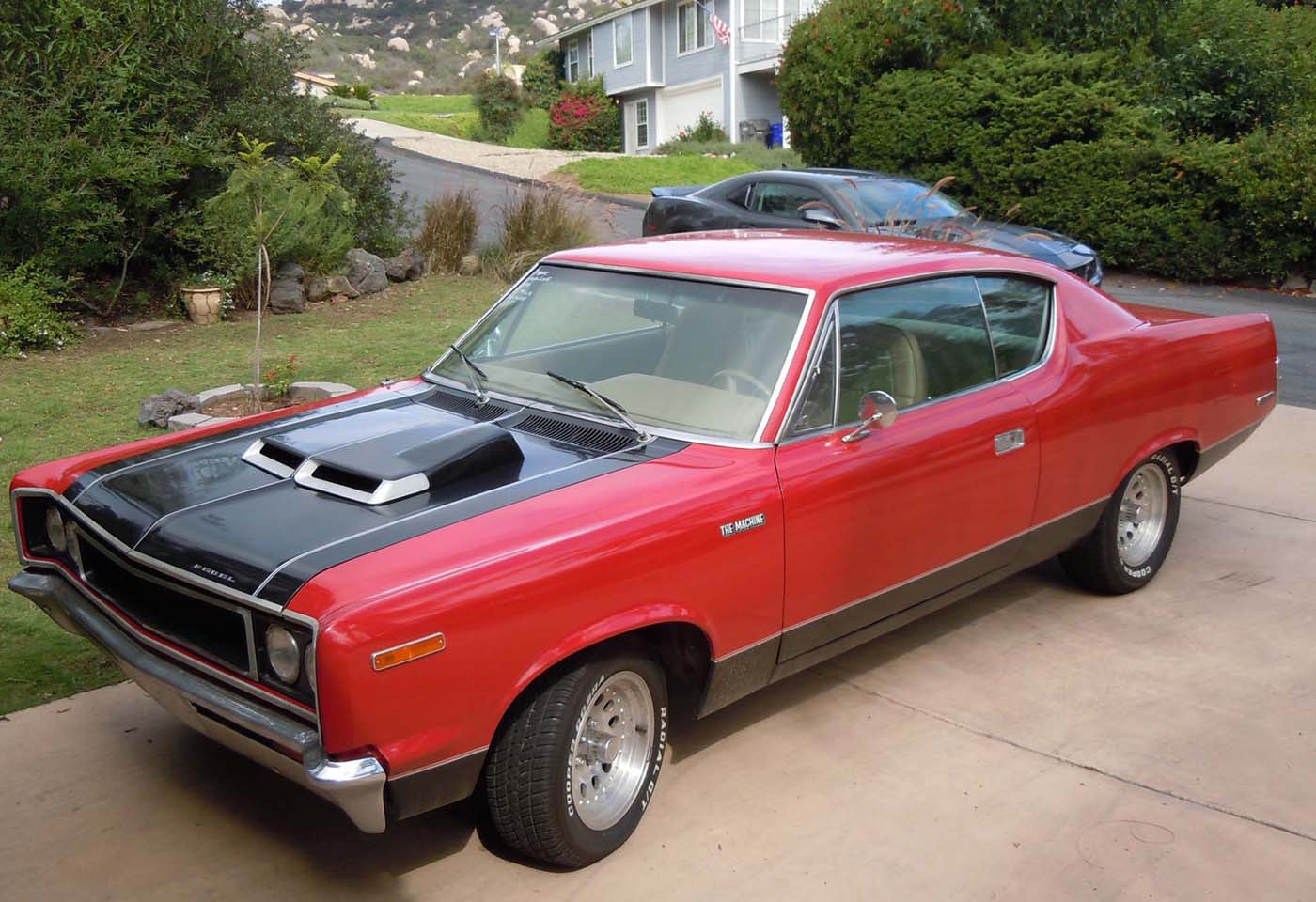 I found her on Ebay in Tennessee. I was looking for a baby Road Runner (67 or 68) but I really wanted a 390 or 401, like everyone else has. So I got the Machine, not really the one in the pix & the write up on the listing, but it will be eventually. All it takes is time & money....I'm still looking for those things.... I had to have the front & rear windows reset, full exhaust, carpet, full interior, tires & wheels, all kinds of trim replaced and/or chromed/polished, tail light lenses (not cheap!) etc.....seems like everything.... Next comes the 4 speed, A/C !, then the paint (BBG)(i hate red), then the motor gone through, then probably have to start all over again !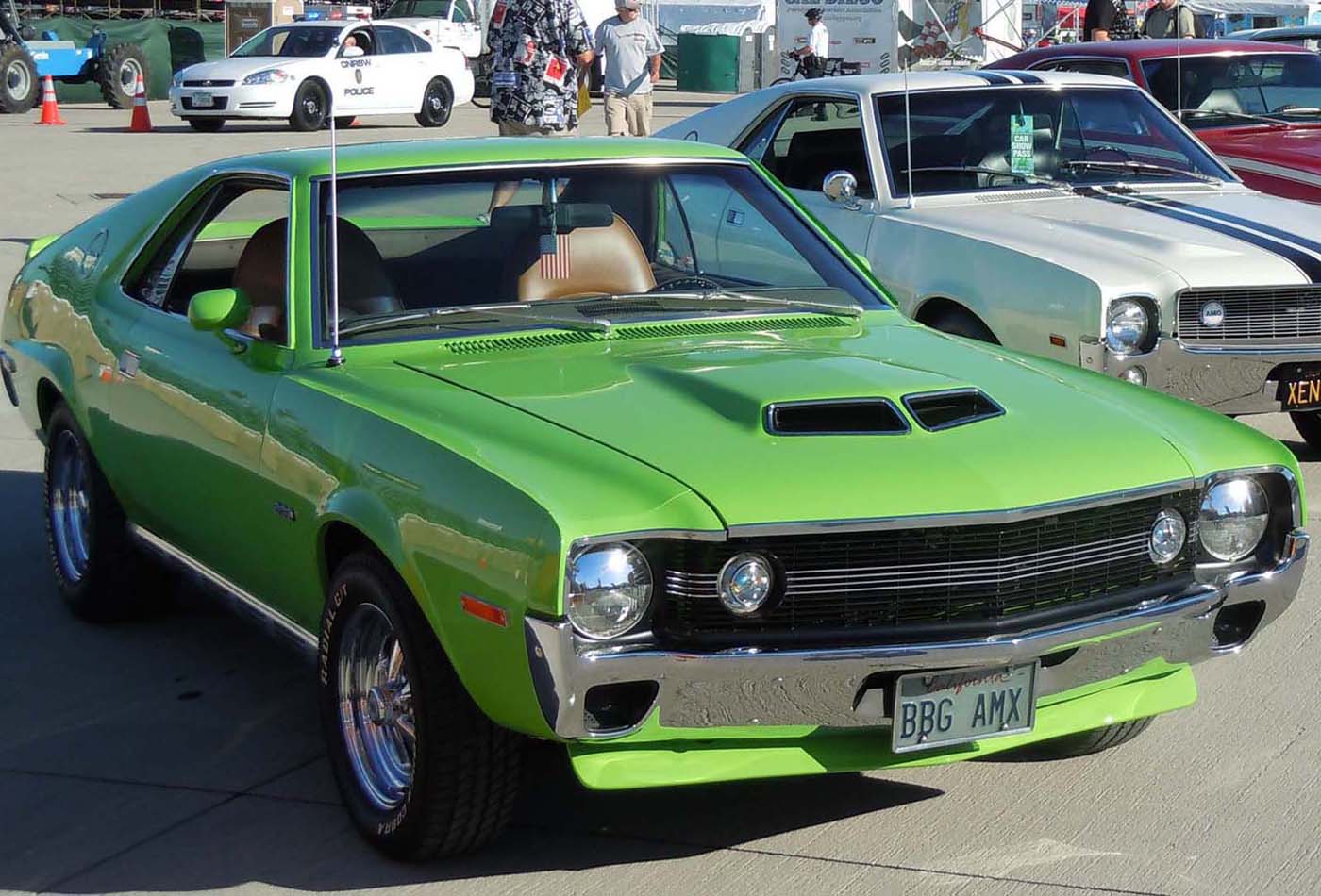 My BBG was in need of work when I got her too, August 3th 2008. But she looks great now ! Always gets attention, great color (the Machine will be BBG eventually). I Love driving this car, been to Sacramento & Sedona, Vegas, Phoenix, and Yuma multiple times, & all over SoCal. Lots of Shows, 13 AMC Shows, where she trophied 10 of those times (and AMX is the biggest class), 25+ trophys ! Not too shabby for an AMC.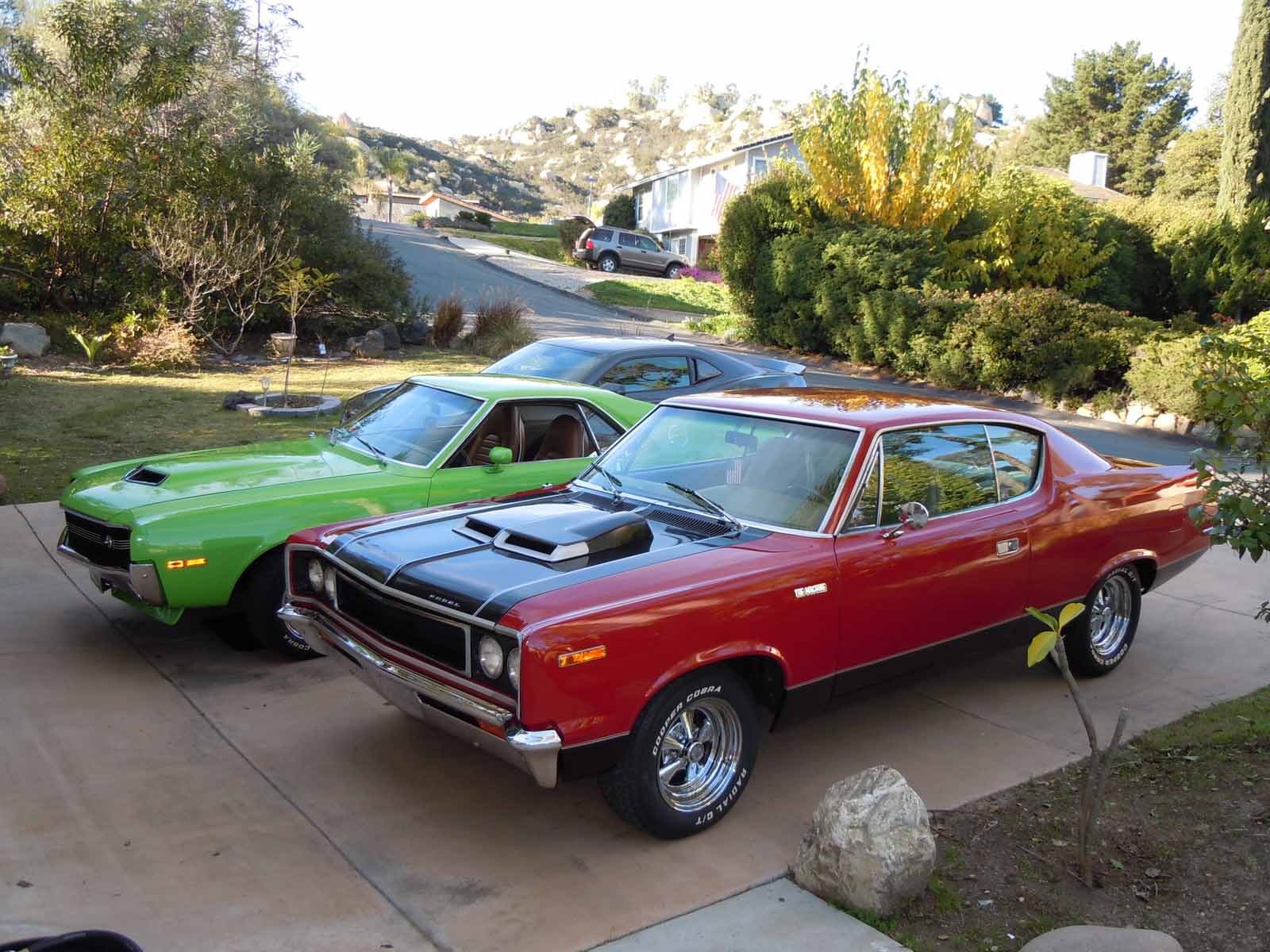 I wish I had the room & money for both, but I need to put the money back and the garage only fits one.... I can't believe all the time & money that went into this car, I couldn't have done any of it without the help from my friends John & Allen. I could call John anytime and he would just ask, When can you bring it over ? A better friend you won't find. The motor is only a 360, but it'll tear up any stock 390, it's been messaged a little ! Rebuilt tranny & front end, new exhaust/headers, most components replaced, nos grill (no breaks !), carpet, heads rebuilt....the only thing she needs is seat backs, and some of the gauges fixed, she has a few flaws in the paint, but just Gas'n GO ! SO FUN to Drive.......I'll miss it.....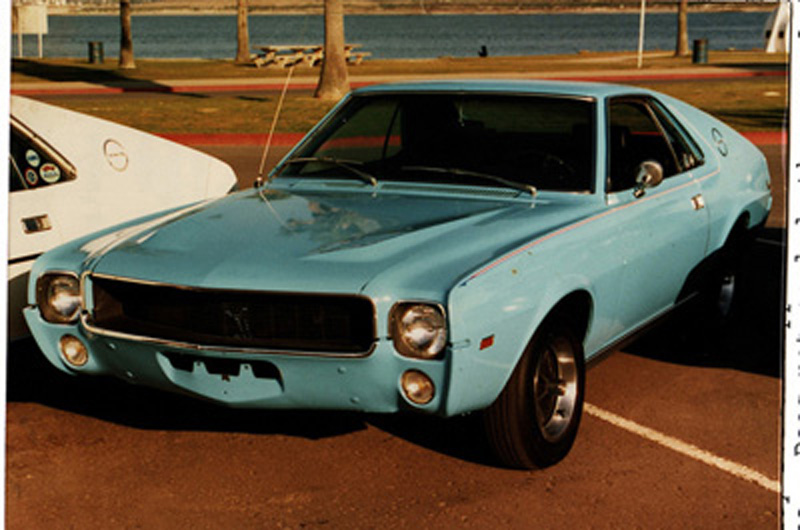 My BBB was a real screamer, built motor, had it in the late 80's, bought it from a guy I did painting for. I'm painting at his house, he opened the garage and I stopped, I'm looking at a Big Bad Blue AMX ....He was thinking of selling it ! He also needed a building & some apartments painted. We worked out a 50/50 payment off my work & soon I had a Bad Ass 69 AMX ! Balanced & Blueprinted 390, 4speed. I kept it in a parking stall under a Condo building I did Maintenance & Painting at....My Wife didn't know about it.... I would take it out once in a while while I was working at the Condos, just enough to let her Breath & stretch her legs. Well, she was fast & going to get me into trouble eventually, plus times were hard, so I had to sell her after a few years...for less then the motor was worth....but those were the times.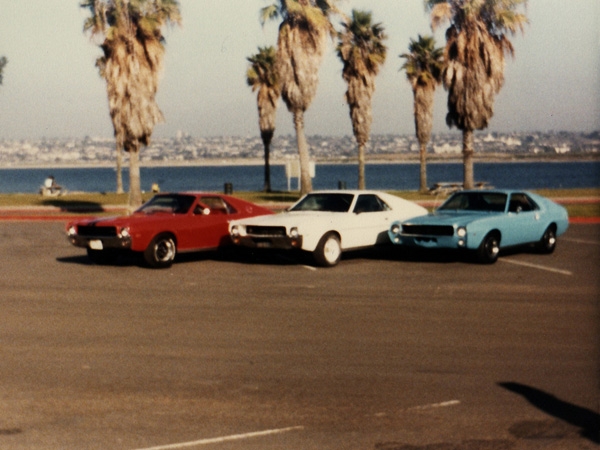 For Me it all started back in 72, while I was in High School. There was this Cool looking car that I'd see around once in awhile, It was some kind of Silver with the Shadow mask on Front AND Back, I don't believe it was a 70, but it may have been. I had a 56 Chevy first, then a 55, even had a challenger and a Camaro....but didn't everybody ? While I was in Portland in the mid to late 70's, I ran into a few AMX grave sites & it always hit me that I wanted one. But those were my party years & working was not on the top of my list, just git'n by & partying was.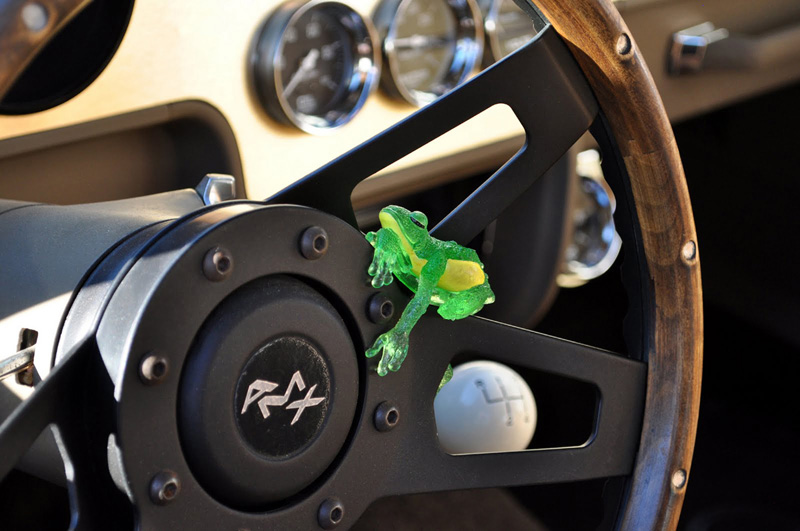 We lived in a Mobile Home for 23 Years, there was nothing mobile about it, but it did have 1300 Sq. feet & we made it comfy. The problem was it was getting old, as was I. My Wife's parents were gone in 08 & we ended up with a little money, enough to get us into a Real House. 2 of our new neighbors have Hot Rods, so I cried about it, "I want one Too"! & I was given a $ figure ! I went crazy ! She asked what I wanted, I said another AMX, She said "O My God, Not another AMX "! I said YEP ! & the search was ON! I have NO Patience, I was all over EBAY, Craig's list, papers, Auto Trader, You name it ! I typed in AMX in every City I could on Craig's list, That was a hassle, but I found My Big Bad Green in Wisconsin. I emailed the owner over a two week period, it was so damn green, and it's pretty damn scarey depositing thousands of dollars into some strangers account, but I was turning BLUE & I did it ! I found a Hauler for $900 & two LOOOOONG weeks later I had an AMX again ! I had to do a lot to her to get her in the condition I was told she was in.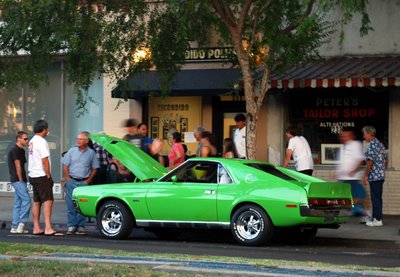 I have to admit, when I first saw the pix of the BBG, there was NO Way....but it started to grow on me & I love it now. Most of the common colors get a few looks on the road, But My BBG gets all kinds of attention (& I like that !). Now it's either BBG, or RWB, no other colors for me. That's my story, so I'll shut up before I get carried away again, C U on the Road !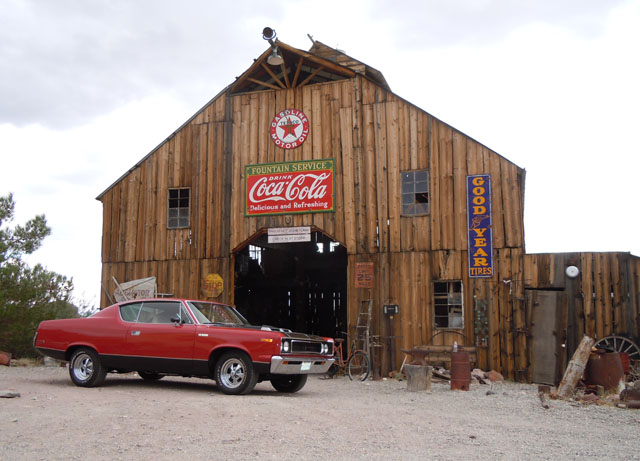 Found a vid on my Machine from Cruisin' Grand ! Just a quicky, in Escondido, Ca. http://www.youtube.com/watch?v=3M5s_VXdT24&feature=related