Info
The 1970 Mark Donohue Signature Edition Javelin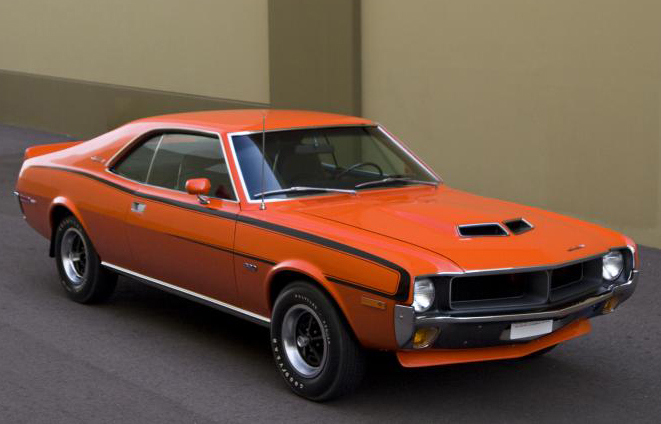 The 1970 Mark Donohue Signature Edition Javelin was created out of a need to homologate the Javelin and its newly designed rear spoiler to compete in Trans-Am events for the 1970 season. The SCCA required that 2500 street cars would have to be sold for homologation purposes.

The Donohue Javelins were all to be SST Javelins and have the Donohue designed rear ducktail spoiler, Ram Air hood, four-speed or automatic on the floor, and a 360 engine with thicker webbing allowing for four bolt mains. The cars could be ordered with a variety of options to include any available colors, air conditioning, tilt wheel, etc. For whatever reason some of the Donohue Javelins received 390 engines and/or non functional ram-air hoods. Some even had column shift automatics. And not all were SSTs.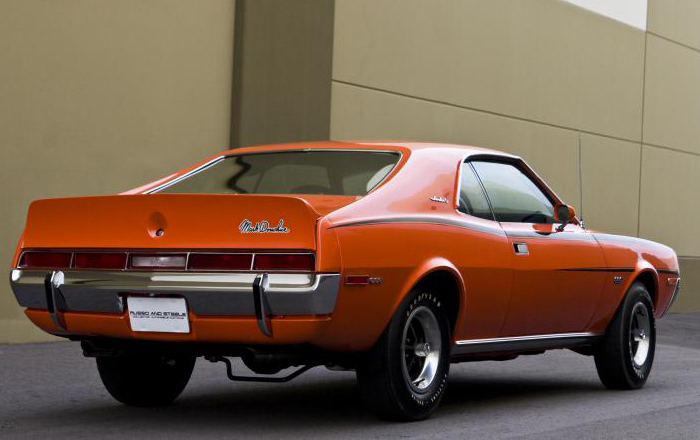 Unfortunately AMC did not specifically identify these cars in the VIN, door tag, or anywhere else. It is easy to replicate yet difficult to authenticate a Mark Donohue Javelin. Without the original documentation the authenticity of a Mark Donohue Javelin is questionable. Authentic or not, the 1970 Mark Donohue Signature Edition Javelin has to be one of the best looking pony cars ever built.